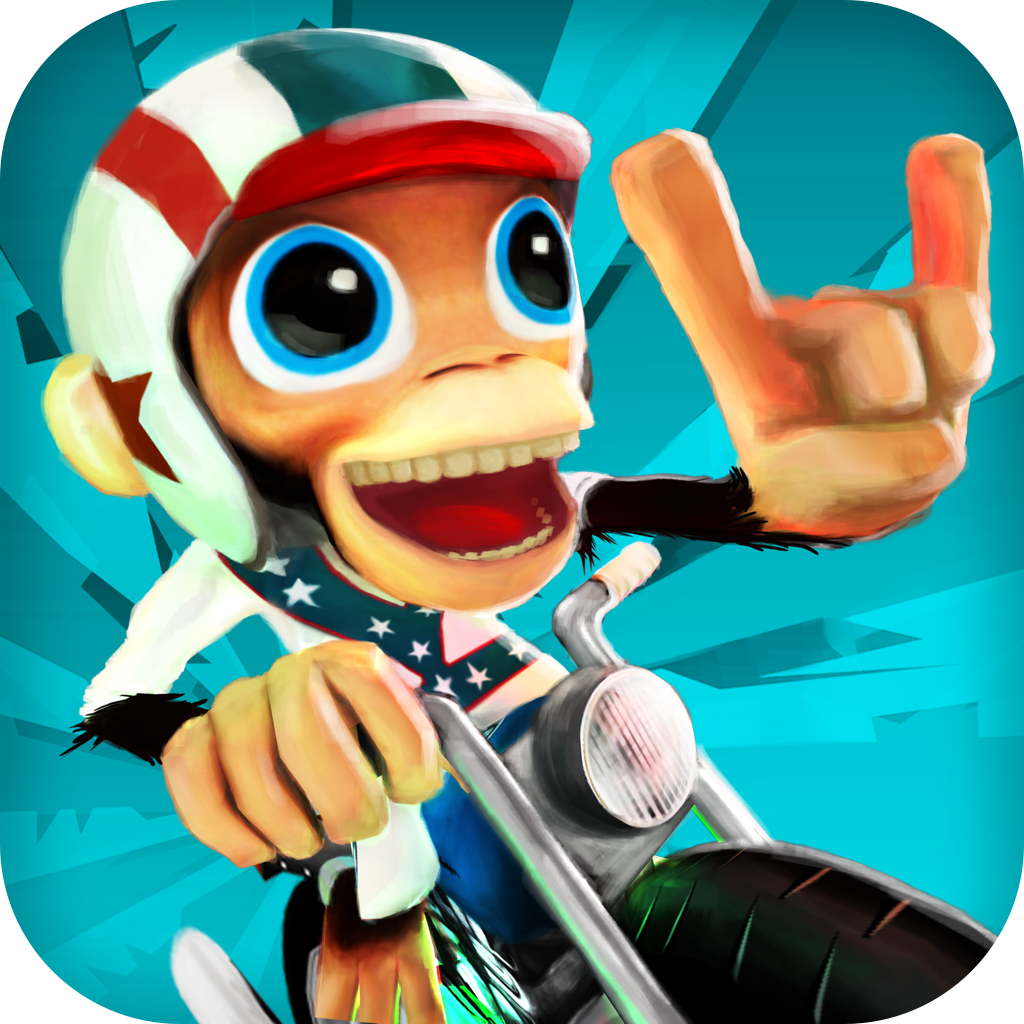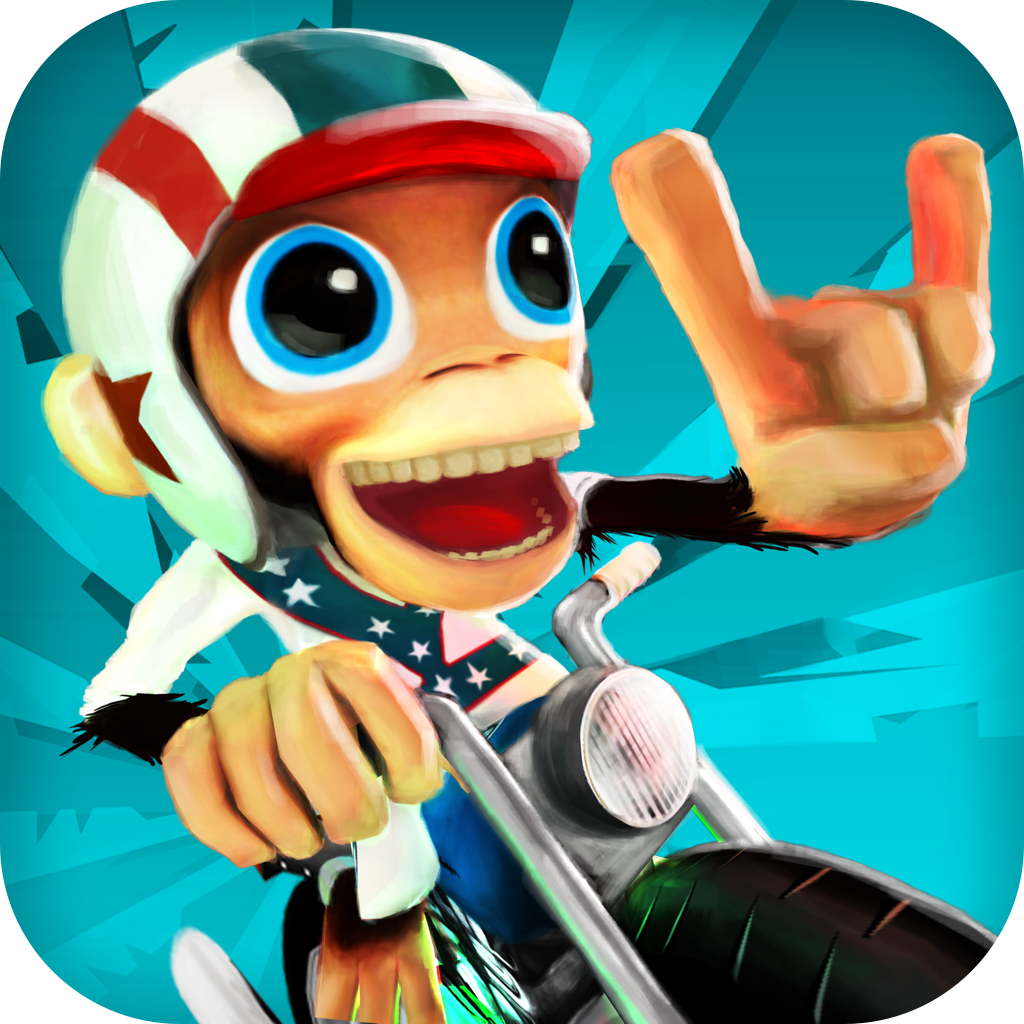 Nitro
Chimp
Loves
To
Fly,
Especially
On
A
Junky
Motorcycle
December 7, 2012
Nitro Chimp ($0.99) by Chillingo Ltd is a universal endless runner game that lets you perform stunts like a boss. Don't monkey around with this crazy chimpanzee or you'll end up flat on your back.
Players control a stunt monkey who is competing against a coin-hogging enemy in an endless race for victory. Tap, swipe, and draw circles to turn a boring old race into an action filled jump fest.
Nitro Chimp auto races on his junky motorcycle. Player control whether he veers to the left or right and give him the help he needs to perform outrageous stunts. The more stunts, the better your score. Tap the screen to make him "Bunny Hop," swipe upwards to make him do a hand stand, and draw circles on the screen to make him perform forward and backward flips.
Collect as many coins as possible on your journey. Coins are used to purchase things like upgrades to your bike, changes to your outfit and unlocking the ability to perform new stunts (which ultimately provide a higher score).
Players can turn their junky motorcycle into a fast-flying sports bike by upgrading it. Or, if you want something different, unlock a cute pink bike or a hipster scooter. Each bike can be upgraded for better performance.
If you don't feel like earning coins the old-fashioned way, you can always buy them through in-app purchases to trick out your ride and your monkey with one quick visit to the store.
Coins flow freely in this game, so you don't have to buy them. However, things in the store are pretty pricey and it will take you a few games to get enough to buy a new outfit (helmets and accessories are extra), paint your bike, and unlock all of the awesome stunts available. If you are the impatient type, this expense might bug you.
Players can use the Nitro Cam to take pictures of awesome stunts. When you tap the in-game camera icon, the action will freeze and you'll be able to zoom in or out and rotate the angle in order to create the perfect stunt picture to share with friends and family through Facebook, Twitter and more.
If you like endless runner games, you'll really get a kick out of Nitro Chimp. It offers plenty of running action with the added benefit of letting you perform stunts. The price is right at only $0.99. Download it today for some serious monkey business.
Related articles