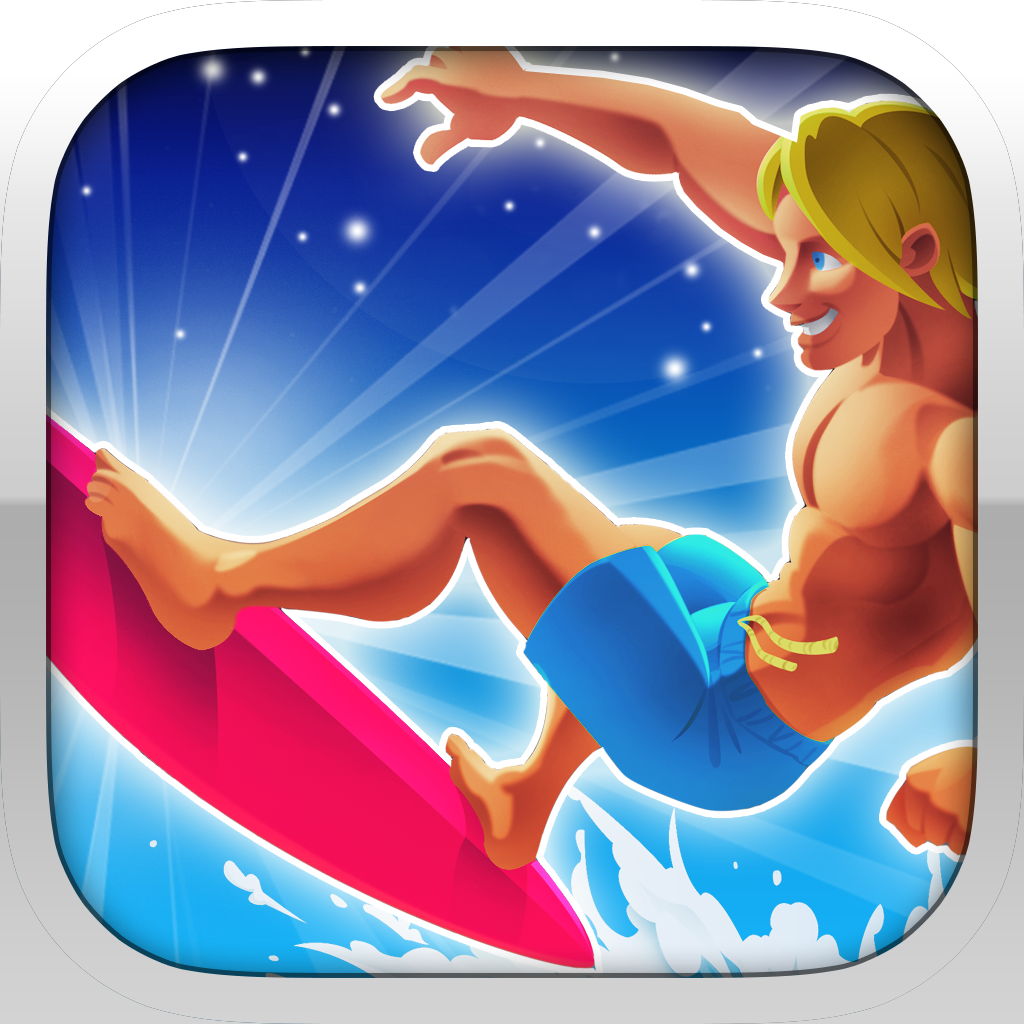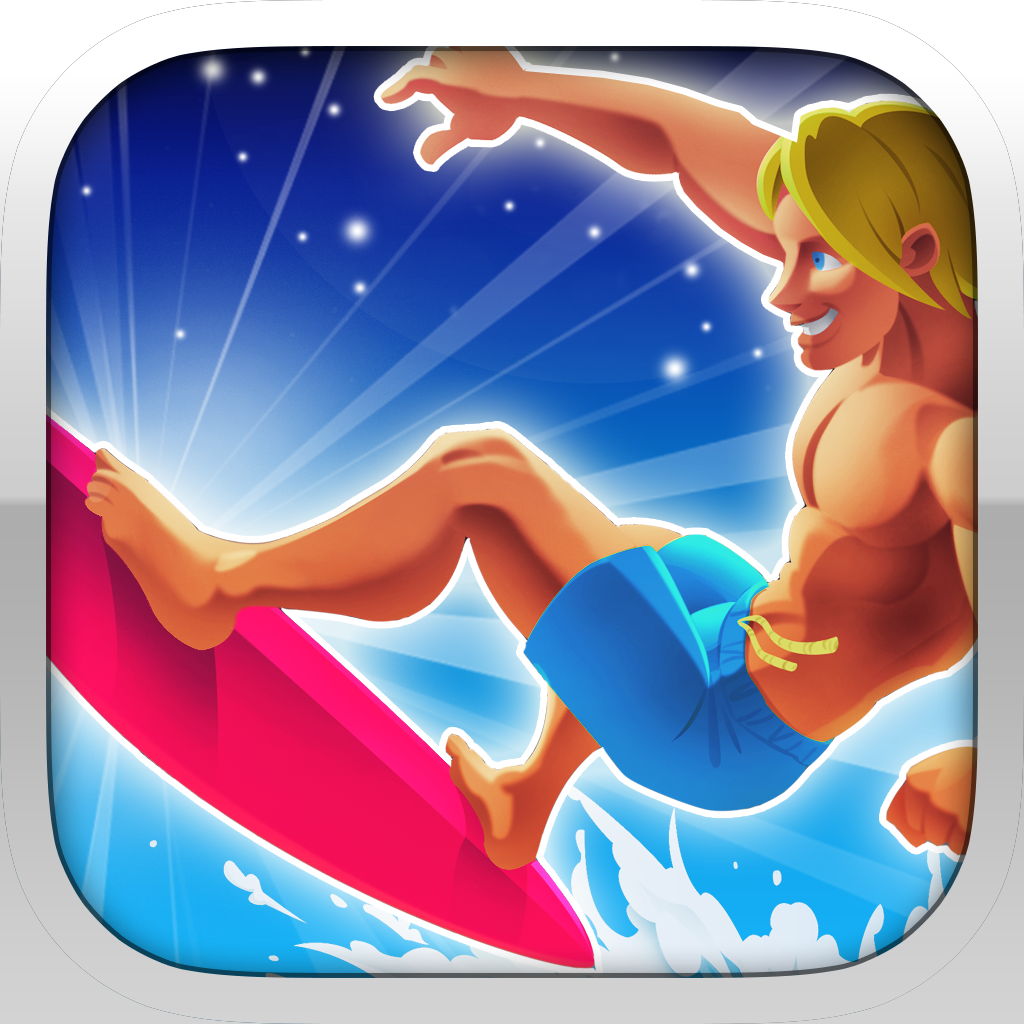 Ride
the
greatest
wave
and
show
off
your
skills
in
Surfy,
an
infinite
surfing
game
September 25, 2014
Surfy (Free) by DreamWalk Mobile is an endless surfing game that is unlike any you've played before. While summer may be over, there's no reason you can't continue your surfing adventures from the convenience of your iPhone, right? If you enjoyed games like Ski Safari and the Adventure Time flavor of Ski Safari, then you will enjoy Surfy.
Ever since the original Canabalt, I've been a sucker for endless running games. But after a while, they all ended up being too similar to each other, so I always enjoy when there's some kind of variation to the genre, as it spices things up a bit. With Surfy, that's exactly what you get, and it's a welcome challenge.
The visuals in Surfy are cartoonish, but considering the outrageous things you can do in the game, it's fitting. The world of Surfy is colorful, bright, and vivid, which I enjoyed, especially on my Retina HD screen. The various environments you'll be surfing through are lush and filled with detail, and the entire game runs smoothly, thanks to the fluid animations. I experienced no lag whatsoever on my iPhone 6. The music is upbeat and quirky, which suits the overall theme of the game.
There is only one game mode in Surfy, but that's all you need, since the goal is to get as far as you can before the wave crashes on top of you. On the first launch, there will be a brief tutorial that shows you the ropes of the game. While the game itself is pretty simple with controls, it's a bit tricky to do well, so I appreciated the extra guidance here.
Controls are easy to learn, since there are only two buttons on either side of the screen. These buttons allow your surfer to turn clockwise or counterclockwise in the water. To gain momentum, you will need to turn often. When you make a jump out of the water, you'll have to land perfectly in order to keep going. This is done by spinning into the green marker on the circle found in the upper left corner. If you miss the landing, you'll be able to recover, but only for a few tries before the run ends.
As you surf, you will find helpful boosts in the water that give you more speed or will launch you high into the air. Of course, there will also be obstacles, including rocks and whales, that you need to watch out for. If you can get enough boosts and momentum, you'll end up in space, and that's pretty awesome.
If the randomly generated runs aren't enough replay value for you, there are also some missions that you can attempt to complete, including things like "Hit 25 tornadoes," "Get a total distance of 10k," and more. There will be a different goal on each run so it's always fresh and different.
You earn coins as you perform tricks in the water, and these are spent in the Surf Shop. From here, you can purchase power-up items that will help you out, as well as cool new boards. If you don't like the default surfer, you can choose other characters as well.
One thing I did not like about the game is the fact that it does not use Game Center for the multiplayer "Surf Off" competitions or leaderboards. Instead, it uses Facebook for both of these. I felt that this can be rather spammy, as you have to invite friends in order to challenge them. It would have been easier if it just utilized Game Center.
Despite my annoyance with the Facebook-or-nothing multiplayer and leaderboards, I am finding the game to be fun. The cartoonish visuals are enjoyable, the controls are intuitive and responsive, and the gameplay mechanic is stimulating. This is the perfect game to pick up and play when you have a few spare moments during the day.
You can get Surfy in the iPhone App Store for free with in-app purchases (coins only).
Mentioned apps
Free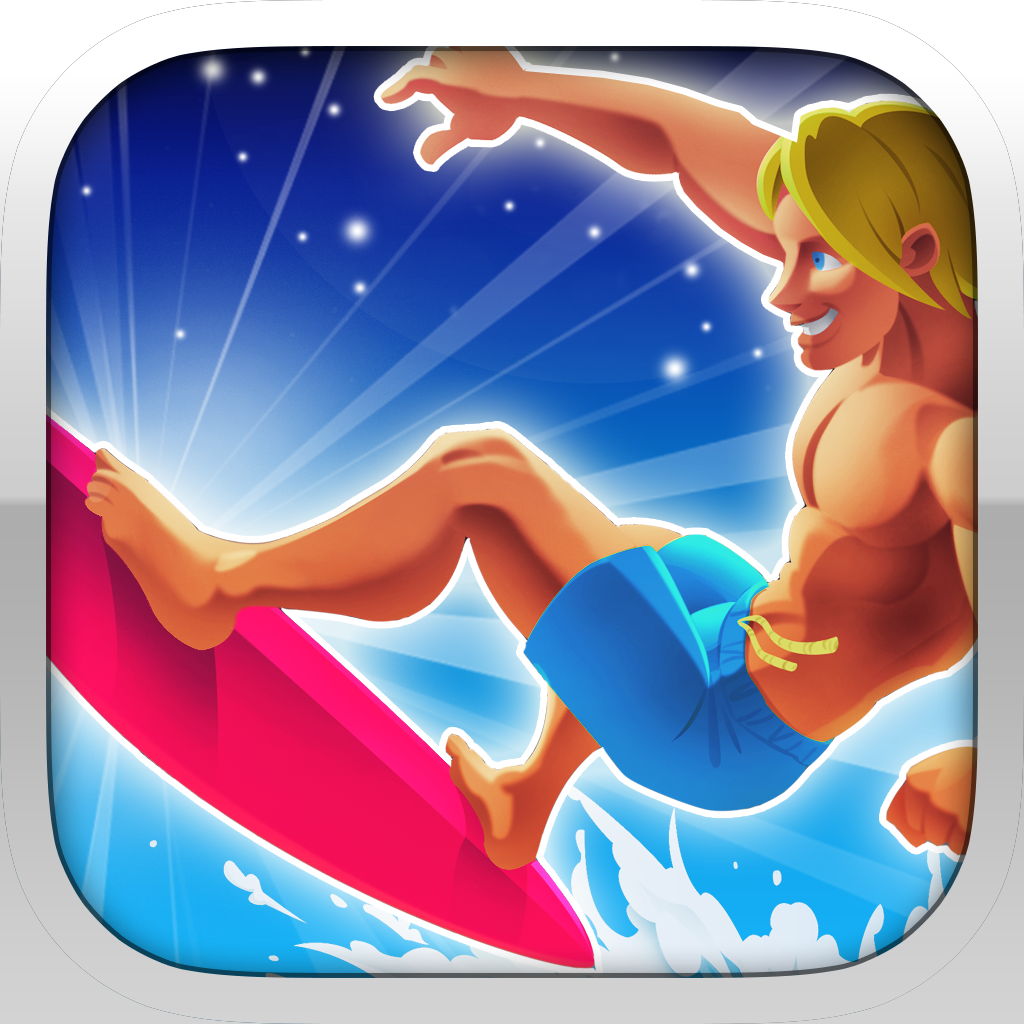 Surfy
DreamWalk Mobile
$0.99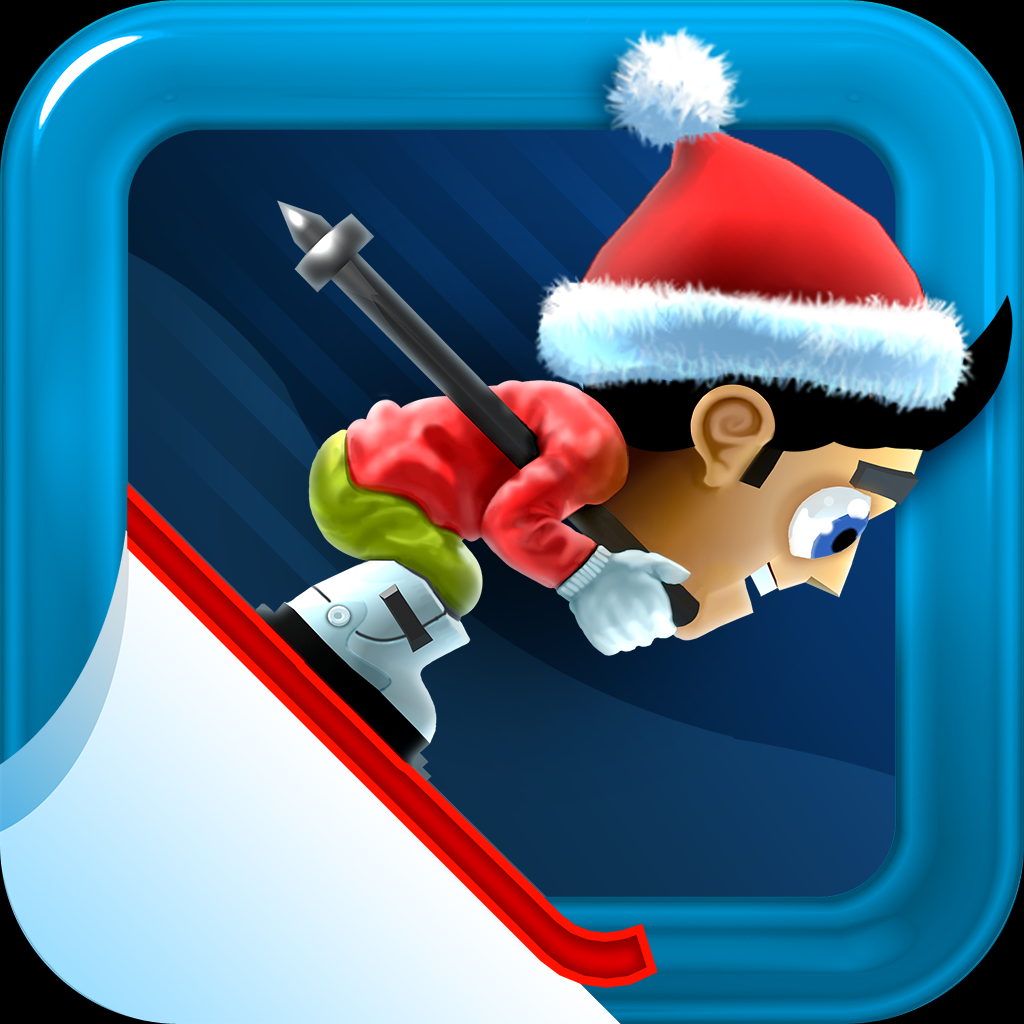 Ski Safari
Defiant Development
$0.99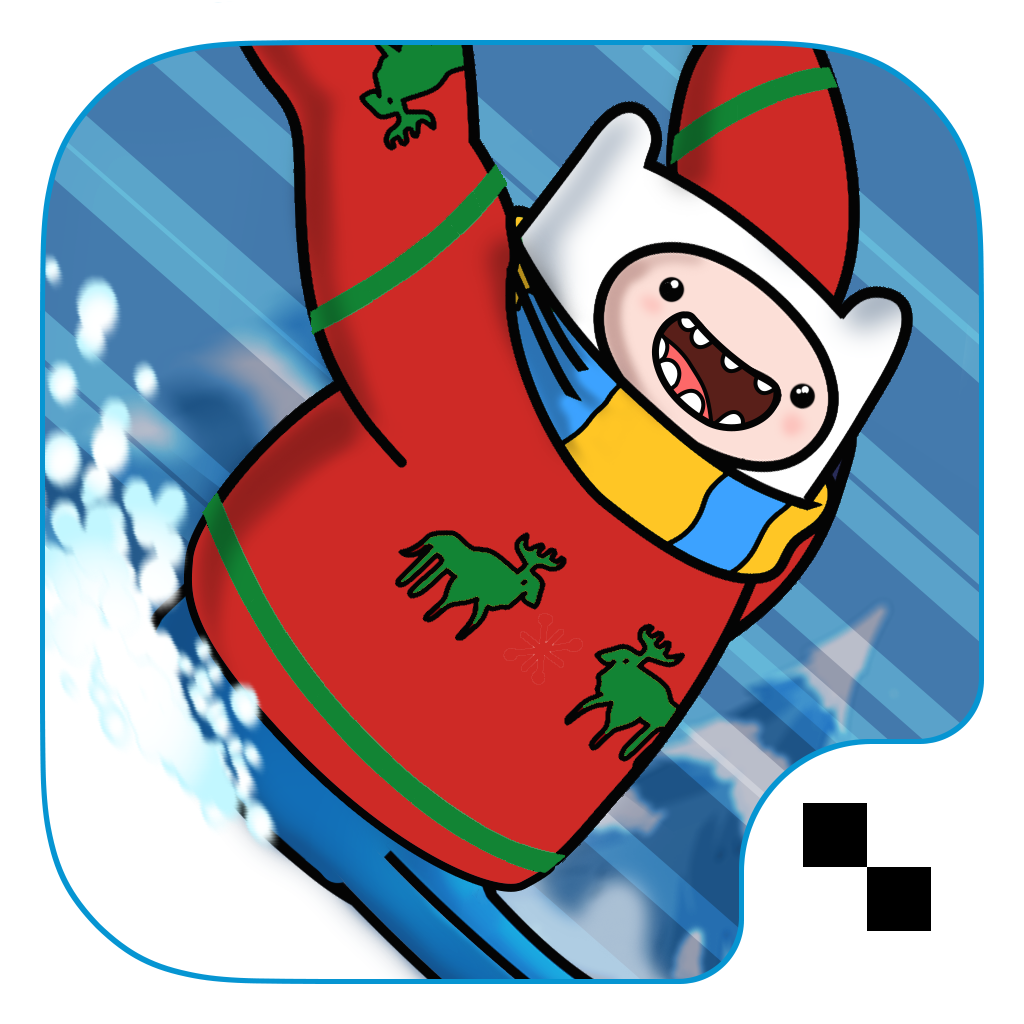 Ski Safari: Adventure Time
Cartoon Network
$2.99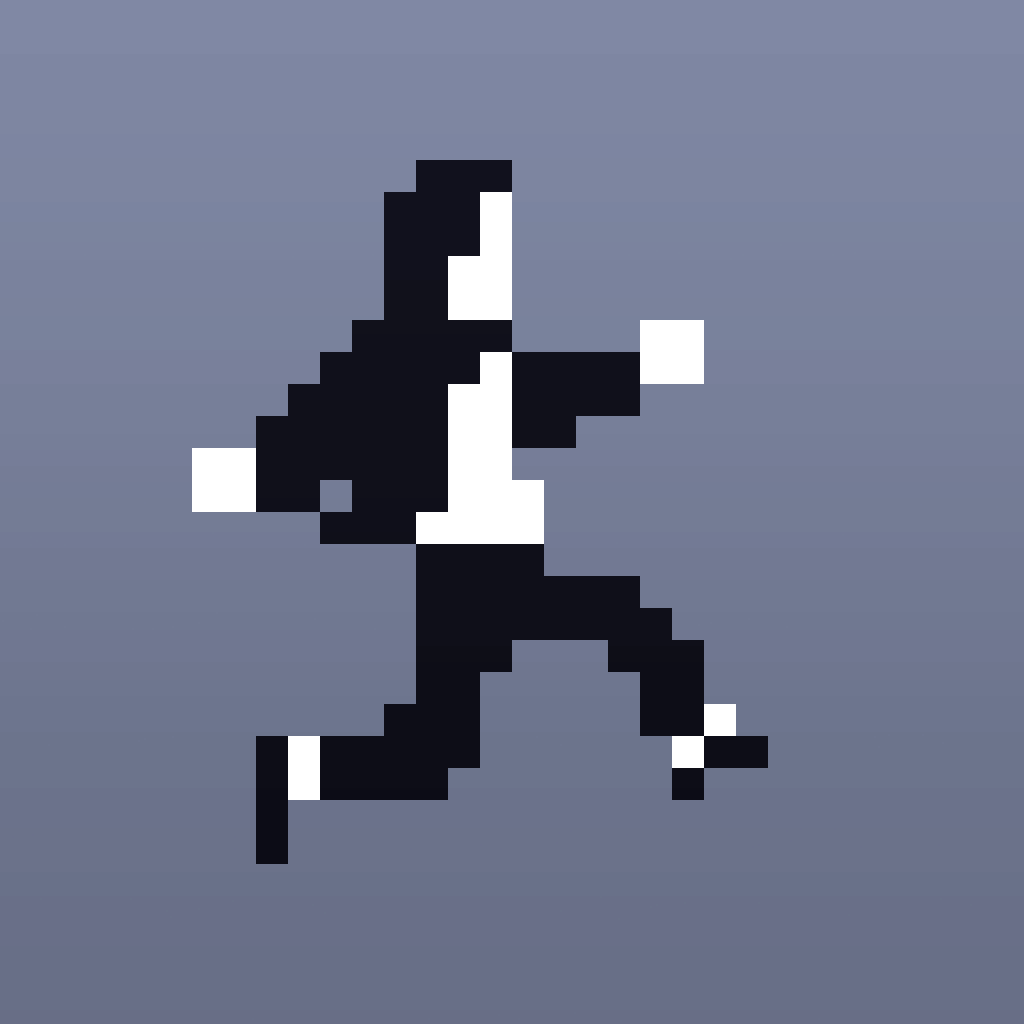 Canabalt
Semi Secret Software, LLC