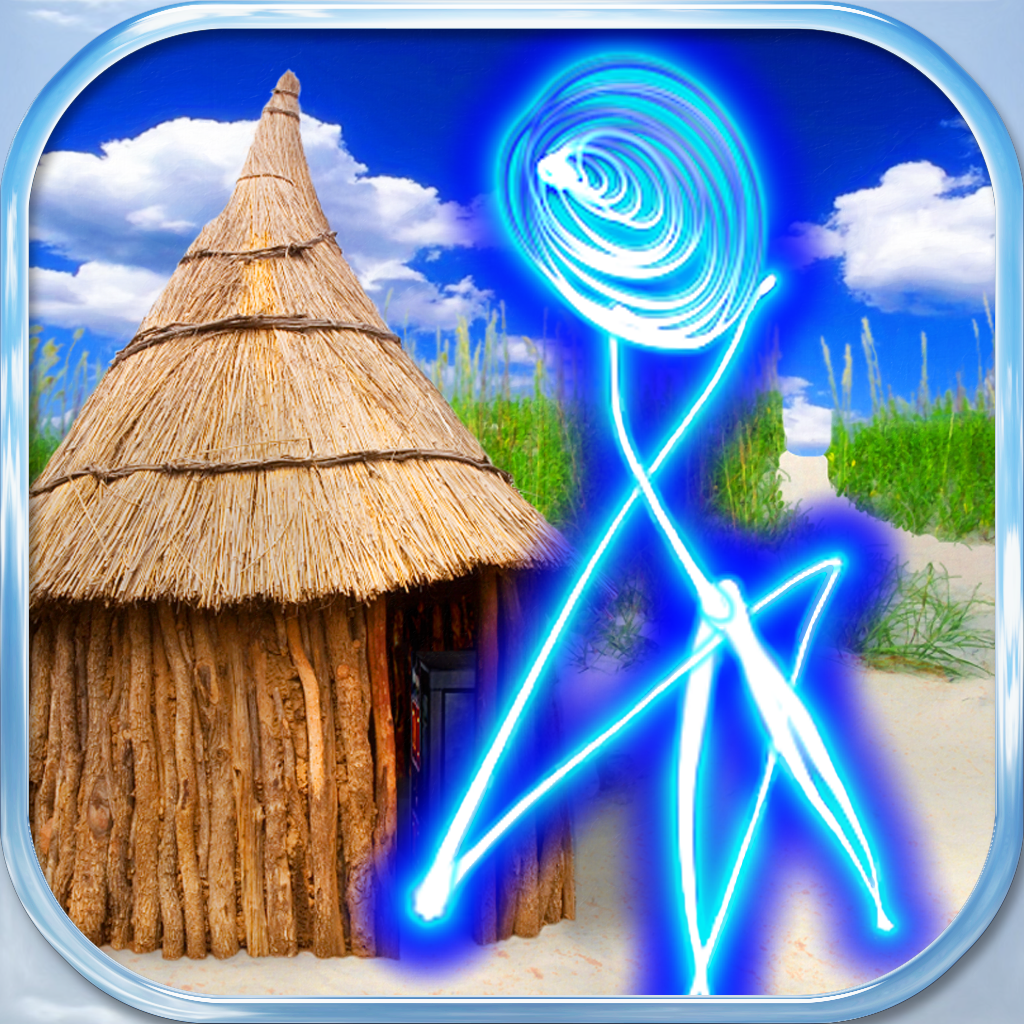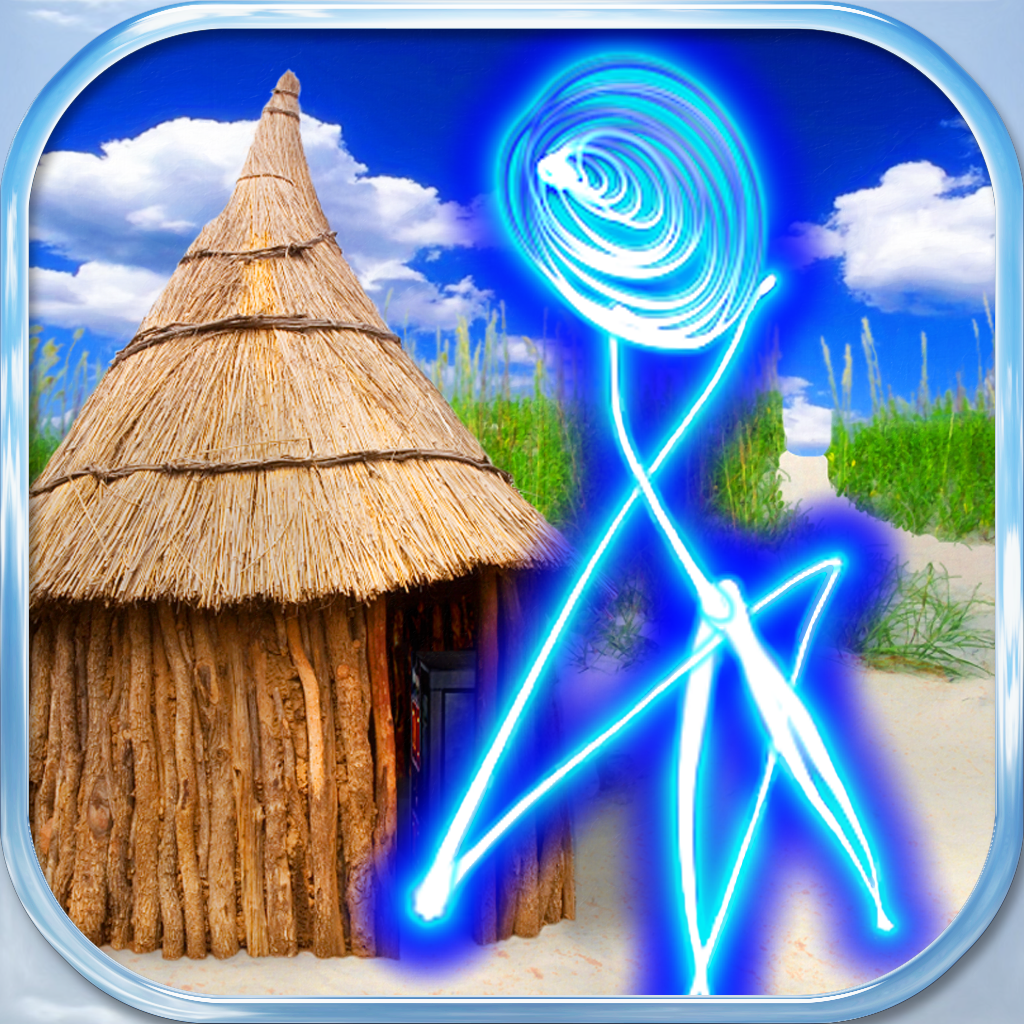 This
Adventure
Game
Will
Take
You
To
The
Tipping
Point
May 3, 2013
Tipping Point Adventure Game ($1.99) by Dan Russell-Pinson is a point-and-click adventure game with a photorealistic edge. Travel to another place and time with your trusty heron at your side. Explore dark caves, play outdated computer games, and do a little fishing. In the end, you'll either be a hero, or cause the end of humanity, as we know it.
Players start out in a living room, relaxing on the couch with a bag of chips and the remote control. After some channel flipping and a nap, you are transported to a new world where nothing is what it should be.
This point-and-click adventure has you finding objects and using them to get to new places. Find a shovel. Use it to dig up a key. Use the key to unlock the secret box. These are the type of actions that are typical of this genre.
The graphics are photorealistic. That is to say, they look like photographs. The texture of the jean material looks hyper real. The cave mouth looks like real rock. This adds to the strangeness of the story because, although everything looks real, it also looks awkwardly fake. If you've ever heard of the Uncanny Valley effect, this is a similar situation.
The puzzles are very challenging. At first, I couldn't even make it out of the living room. I even followed the hints and did what was suggested. I almost gave up, but looked for a walk-through online. The game's developer has the entire game listed step-by-step online. I only used it twice, however. I don't want to be a cheater. I just wanted to be able to play the game.
Part of the problem with the overall concept of this game is that there aren't really any noticeable pointers to help get you to the next clue. They are there, but they are very hard to decipher. For example, when you enter the mouth of the cave in chapter two, you will be able to use a special decoder to figure out how to choose the correct path to take. However, the decoder itself needs to be decoded. There is a clue that will help you figure out how to use the decoder, but it is very subtle. I saw the clue and noted it in my mind, but didn't realize that it had anything to do with the decoder. So, I just sat there wondering what to do next.
There is an official hint feature if you get stuck. It will offer five hints about each step. Each hint is more detailed than the last until the final hint tells you exactly what to do.
I found myself enjoying and hating this game, all at the same time. I've gotten so used to point-and-click adventures like the ones that G5 Entertainment releases that this game felt unfinished and poorly written. However, after I got used to not having any sparkling clue finders or text hints to tell me where to look next, I realized that this is actually a very well-written game with a polished design.
The puzzles are challenging. You really have to keep your eyes open and check for clues. If you have too much trouble, don't be embarrassed to check out the game's walk-through. As long as you don't use it for every puzzle, it isn't like cheating. It is like getting additional help.
As a point-and-click adventure, this game is very challenging, but also very intriguing. The unusually photorealistic images add an eerie element to an otherwise simple adventure. The price is remarkably inexpensive for a game in this genre. If you like point-and-click games and are looking for a challenge, you can pick this up in the App Store today.
Mentioned apps
$1.99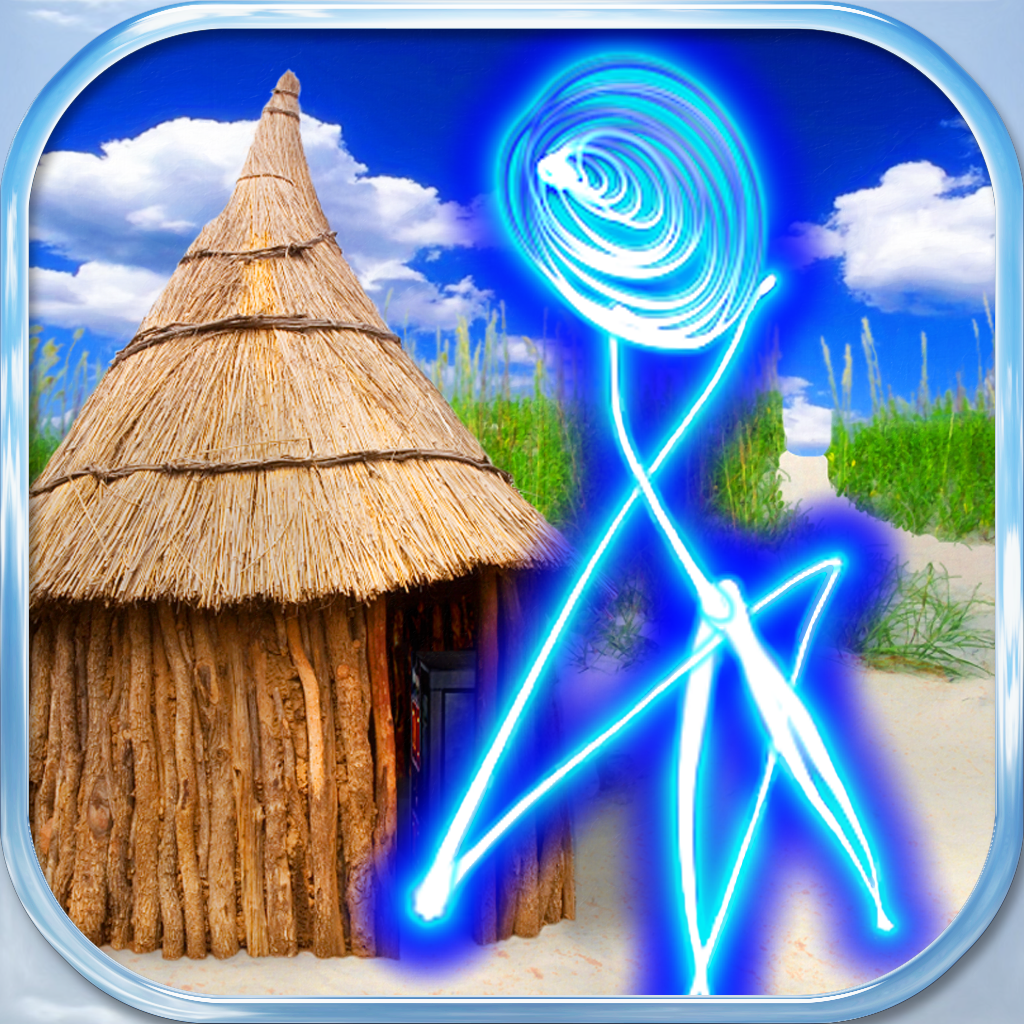 Tipping Point Adventure Game
Dan Russell-Pinson
Related articles