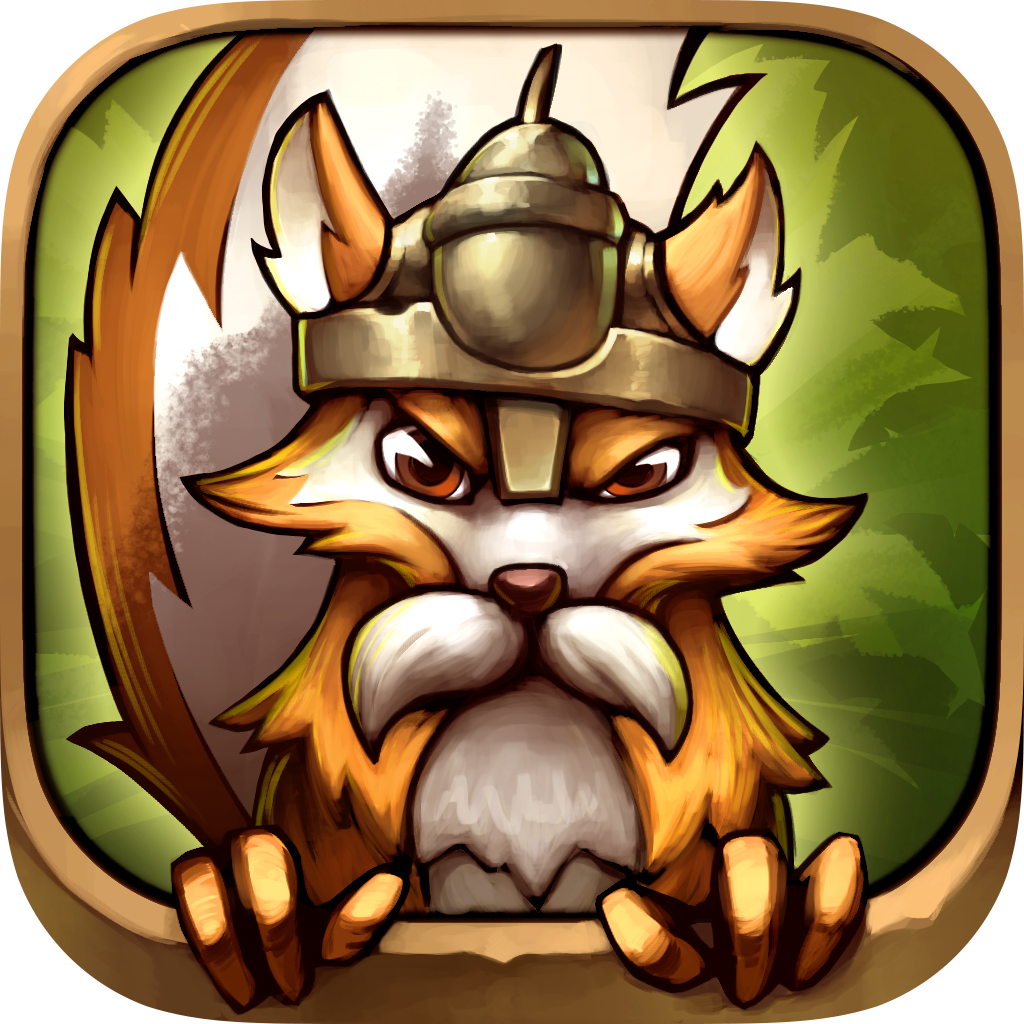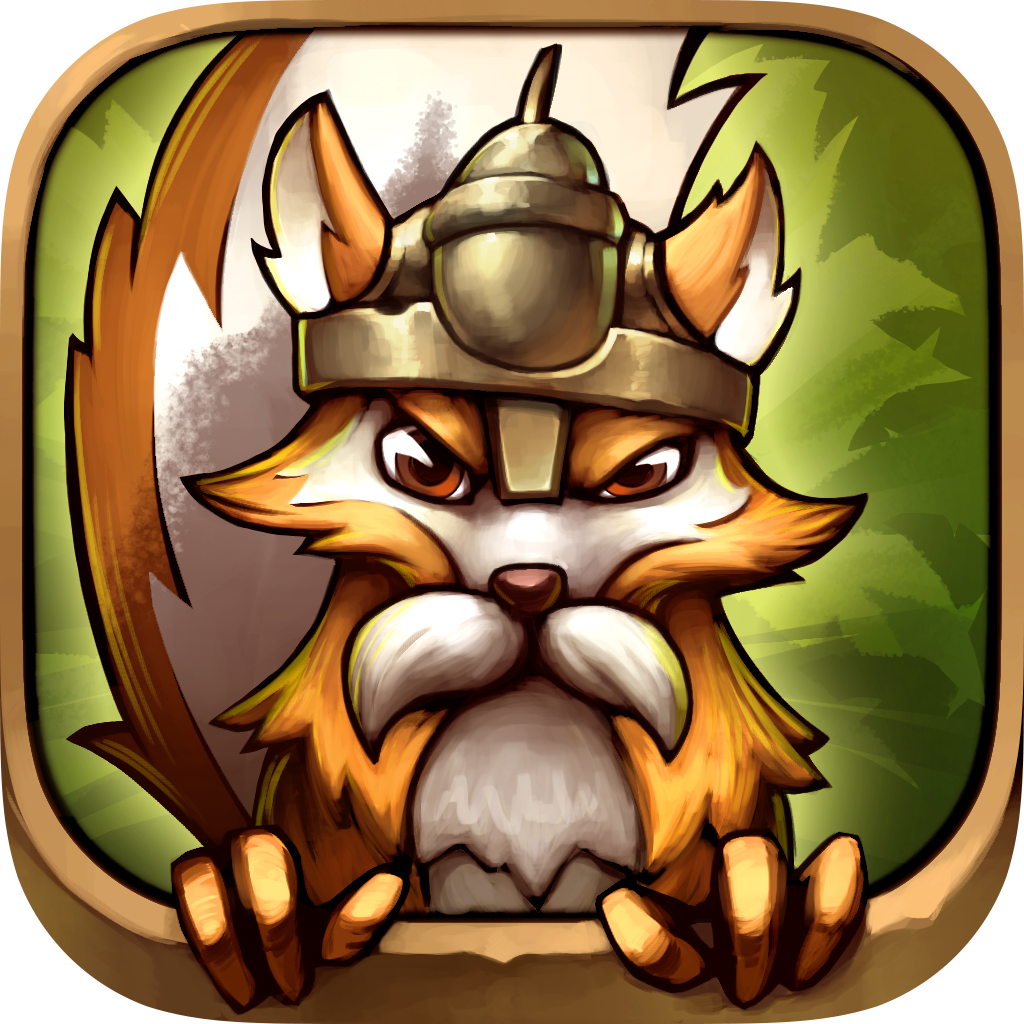 Help
The
Squirrels
Reclaim
Their
Domain
From
The
Beavers
In
Tree
Wars
January 23, 2014
Tree Wars ($0.99) by Funday Factory is a strategy game that puts you in the epic battle between the animals of trees: squirrels and beavers. If you're a strategist who wants to be in charge of an army of adorable critters, then this game is just what you need.
I'm not usually a big strategy game person, because I am going to admit — I'm kind of not that great at them. I end up rushing in to things without really thinking, and it ends up with me in frustration. Still, despite this, I like finding out about new strategy games and giving them a shot, with or without skill. Practice makes perfect, right? Tree Wars is a cute game that anyone should check out, whether you're a newbie or veteran at strategy games.
The visuals in Tree Wars are quite charming, and definitely drew me in to the game. I mean, how can I resist the little hand drawn armored squirrels and beavers that the game features? Usually I don't talk about the transitioning screens in games either, but I love how Tree Wars has a beautiful and smooth animation of the squirrel and beaver clashing together as you navigate to different screens. It adds a nice touch to a very polished game already. To top it off, the game has a pretty quirky soundtrack and adorable sound effects as the two animal armies go head-to-head in battle.
Tree Wars has 10 levels on the map, but each will be playable in three difficulties: normal, hard, and special. The difficulty of each level will also progressively increase, so things can become quite challenging, especially since the game introduces new elements of danger on each level you unlock, like flying kamikaze beavers.
In each level, you will have two bases on the stage: the squirrel's and the beaver's. Your mission is to send out squirrel units to attack the incoming beavers and defend your base, while the beavers will also be doing the same thing. To send out units, just tap on the buttons at the bottom, keeping in mind that each ability will have its own cooldown time, which is indicated by the counter-clockwise yellow progress meter. Your units will move and attack automatically when there are enemies or obstacles within range, and you also have skills like healing and direct damage spells. To use these abilities, you just need to drag that ability to the spot you want to use it at.
As you lay waste to your beaver foes, they will drop golden acorns. You'll need to tap on them to collect, and as you accrue enough, you can spend them to unlock more unit and skill slots to turn the tide of battle in your favor. The golden acorns can also be used to promote one of your units or spells at a time, increasing their power and effectiveness for that battle only. Any golden acorns that aren't used in battle can be spent in the "spellshoppe" for powerful magic spells like giant fireballs, frostrays, and fury. If you're low on acorns, you can buy more via in-app purchase.
When levels are complete, you earn a diamond pinecone, which can be used in the in-game shop for upgrades for your base and units, such as increased base HP, faster attack speed, and more. If you change your mind on what you want to have upgraded, you can reset it anytime and start over.
As I've said before, I'm not usually a strategy game fan, but Tree Wars has been pretty fun for me. How can anyone say no to these cute animals duking it out over their territory of the trees? The visuals are gorgeous, animations are smooth, the sounds are delightful, and the gameplay mechanic is simple enough for anyone, but still quite a challenge.
I recommend checking out Tree Wars if you're a fan of strategy games, or just enjoy adorable animals. You can get Tree Wars in the App Store as a universal app for $0.99 for a limited time (66 percent off during launch week).
Mentioned apps
$0.99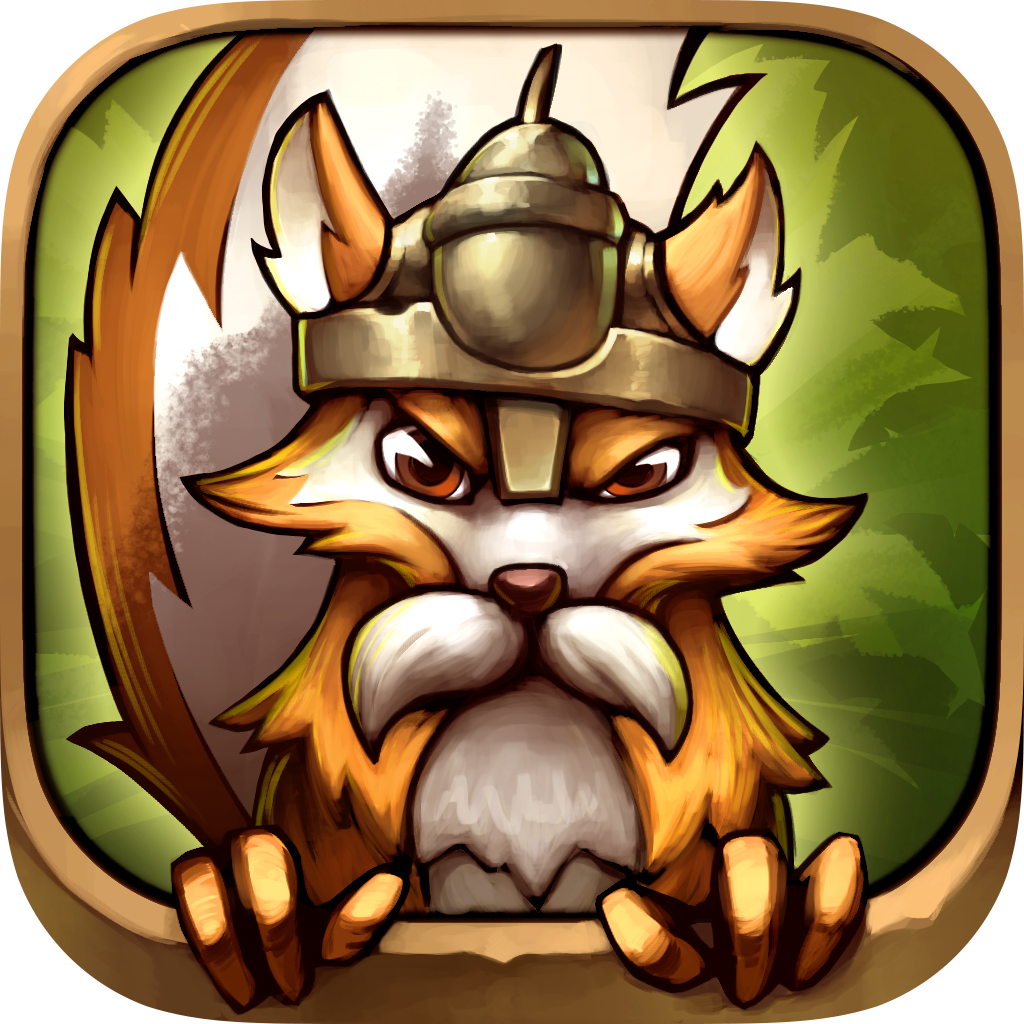 Tree Wars
Funday Factory