Live
the
American
dream
of
space
exploration
in
Space
Age:
A
Cosmic
Adventure
November 13, 2014
Space Age: A Cosmic Adventure ($3.99) by Big Bucket Software is a fantastic story-driven, tactical point-and-click adventure puzzle game. If you're a fan of a good sci-fi story, love exploring, and enjoy solving intricate puzzles, then Space Age is a must-have (along with Monument Valley and the Forgotten Shores expansion).
Even though I usually prefer shorter games on my iPhone, every now and then comes a longer game that just can't be missed. Sometimes a game like this is all I need to just forget about reality for a while and live in a world that completely envelopes me in narrative, challenges, and humor. Big Bucket Software, the guys behind popular hit, The Incident, have delivered their best work yet in Space Age (teased about two years ago). In fact, Space Age is getting high up on that list of my favorite iOS games that came out so far this year.
Space Age features gorgeous pixel art that reminds me of my childhood NES and SNES gaming days. While it carries the retro, pixelated aesthetic, the game is still incredibly detailed, and the environments are colorful, bright, and lush. The character sprites have the same basic model, but each person you meet and control in the game have their own distinctive looks, making it easy to tell them apart from each other. The animations in the game are smooth and fluid, and I had no problems with lag or choppiness on my iPhone 6. The game soundtrack by Cabel Sasser is a real joy to listen to, so it's recommend to put on a good pair of headphones to get the full experience.
While Space Age features different levels that you go through in linear order, I recommend going through the cinematics and dialogue on each stage prior to setting out on your own for a couple of reasons. First, the dialogue and banter between characters is pretty humorous. Second, and most importantly, it explains the plot and lays out the objective and gives hints that will make it easier to complete the goal before you can move on to the next section.
In Space Age, you will dive in to the story of a young soldier named Private, who lands on an alien planet in 1976 named Kepler–16. The original goal of their mission was to investigate this unknown planet and gather resources, such as the native ore, Nucleum. However, as you play, you will discover strong resemblances to Earth on this planet, including water and trees, and soon find out that there is intelligent life on Kepler–16. There are a ton of secrets to uncover on your own in this game as you go, and it is a great take on the old American dream of exploring space. Plus, as I mentioned before, the dialogue exchanged between all of the characters is amusing.
In the beginning of the game, you will just control Private. To make him move, just tap on where you want him to go to. But as you make progress, you will find other members of your crew who will accompany you. When you are managing multiple units, just tap on the one you want to move and then point out where they should move to. You will have to be able to juggle around multiple members efficiently to solve puzzles later on, since you may need one person to open the door for the others, and stuff like that. Interacting with objects is done by tapping as well, and if you can gather up items, they will show up in your inventory in the bottom right corner of the screen.
The missions in the beginning of the game are easy enough, usually asking you to get from Point A to Point B, and involve escorting another crew member to the ship. Later on, though, things get more complex, as you may need to do some stealth missions, kill enemies (tap on foes to shoot them with your gun), and solve complicated puzzles that involve specific locations, actions, and items.
I am hearing that Space Age can be completed in about five or so hours if you are super good at it, but if not, then you can still expect a lot of hours of gameplay here. This isn't a game that you can just pick up and play for a few moments — you'll want to sit down and enjoy this one. The game looks gorgeous, the atmospheric soundtrack is delightful, and there is a ton of stuff to love about the gameplay and story of Space Age.
I highly recommend checking out Space Age if you haven't already. You can find it on the App Store as a universal download for $3.99.
Mentioned apps
$3.99
Space Age: A Cosmic Adventure
Big Bucket Software
$0.99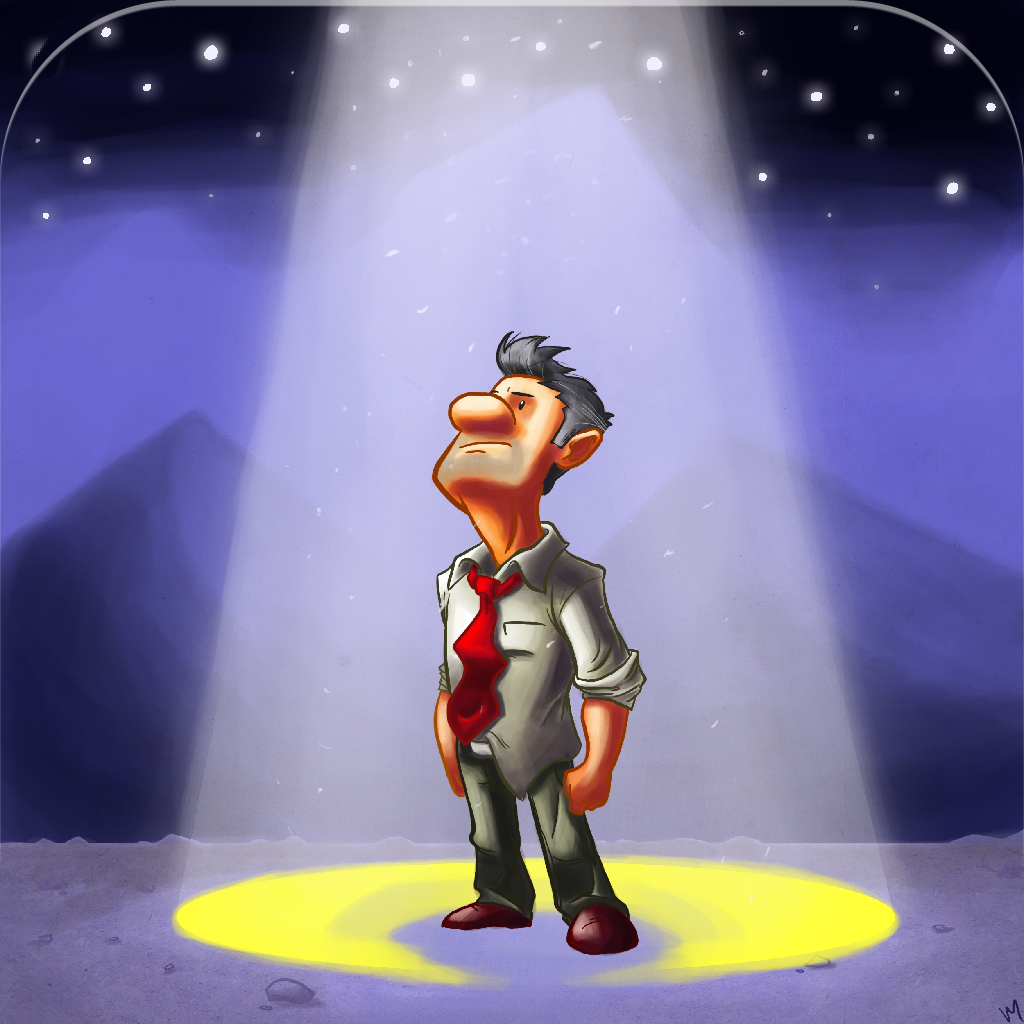 The Incident
Big Bucket Software
$3.99
Monument Valley
ustwo™
Related articles