Deliver
the
goods
as
The
Courier
in
Vektor
1.0,
an
intense
and
action-packed
endless
runner
November 4, 2014
Vektor 1.0 (Free) by Cagil Bektas is a fast-paced endless racer that is packed with some fun hack-n-slash action. This is unlike any other racing game you've played before, and it feels like you're in the middle of a suspense thriller movie. If you enjoyed games like Kapsula, then you are in for a treat with Vektor 1.0.
Have you ever watched an action movie that involves some kind of high-speed bike chase? I've seen them plenty of times, but every time I just wonder what it's like to be in something like that, but without the, you know, danger. Fortunately there are video games to rectify that issue, and Vektor 1.0 satisfies my needs at the moment.
The graphics in Vektor 1.0 are stunning, and I found it to be pretty realistic with what you would typically find in an action movie. The game takes place in a sprawling, futuristic metropolitan city that you'll see as you zoom by on the endless, lit up highway. While it may be a bit too dark to see all of the finer details on the road, I love how this game looks and feels. The city itself is beautiful and reminiscent of the real world, which is nice. Animations are smooth and fluid, and the ambient soundtrack helps to set the mood.
One of the coolest things about Vektor's appearance, though, is in the game menu. At first, I thought it was just something wrong with my screen, but that's just how the game looks. It has the unique appearance of one of the old CRT monitors, thanks to the dark background and neon sans serif typeface. It also appears "glitchy," giving it that realistic feel. Because of these cryptic menus, it adds a whole new layer of charm to the game.
Vektor is basically an endless running game with a little plot thrown in to the mix. You take on the role of "The Courier," where your mission is to deliver some top secret data that will be used in the fight against a corporate government. Of course, getting that package delivered won't be such an easy task when you have corporate mercenaries who are on your tail, and will use any means necessary to prevent you from delivering the goods.
The game controls are simple and fairly intuitive. As The Courier, you will be driving on the highway automatically, but you'll have to control the steering. This is done by tilting your device left and right to change lanes and avoid the cars around you. Running in to them will deal damage to your bike, so be careful. When the mercenaries come up to you, tap on the appropriate side of the screen to attack. These baddies will take three hits before they fall back, so you have to keep your eyes peeled on the road while also fending them off — coordination is key. There are three different types of enemies — some just try and run you off the road, but others will shoot at you. There is even a boss fight to endure.
When you take more damage than you can handle, your bike will blow up and the game ends. Your score is determined by how far you got and how long you've managed to survive.
I always enjoy a good endless runner, and Vektor 1.0 fits the bill. The graphics are marvelous, the retro electro soundtrack is delightful, and the controls are easy to learn from the get-go. I love the concept behind the game's plot, as it makes me feel as if I'm in a high-speed chase scene in a movie, but without the danger. The only thing I'm a bit surprised with in this game is the lack of Game Center integration — it seems to be perfect for that, since it's an endless runner. I hope the developer can implement that in the future, but it's not a deal breaker.
I recommend picking up Vektor 1.0 if you are a fan of endless runners or like a good sci-fi themed game every now and then. You can get Vektor in the App Store as a universal download for free.
Mentioned apps
Free
Vektor 1.0
Cagil Bektas
$1.99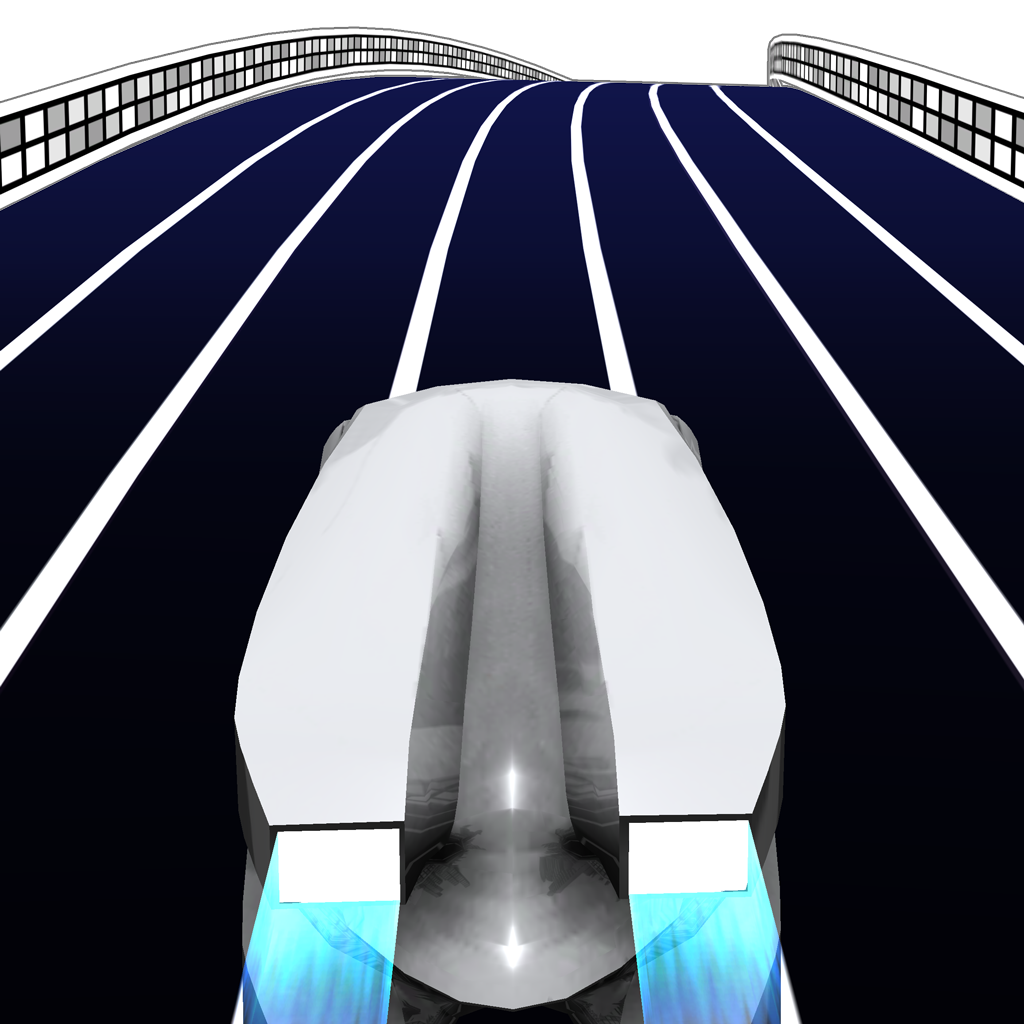 Kapsula
Nicolas Saraintaris