The
Best
iPad
Apps
Of
The
Week
May 15, 2011
The AppAdvice iPad App(s) Of The Week: Adobe Nav for Photoshop, Adobe Eazel for Photoshop, Adobe Color Lava for Photoshop.
Released May 10 ($1.99, $4.99, $2.99); original article
This week, it seemed appropriate to select each of Adobe's new iPad apps as the best of the week. While each is special in their own right, it is what they represent that is most important. One year after the arrival of the first-generation iPad, Adobe has finally recognized the vast potential of the iDevices. This is good for Apple, Adobe and of course, customers.
New Releases
POLY Wikipedia
Released May 10 ($1.99); original article
POLY Wikipedia, the second app in CedeSoft's "POLY" series, is an encyclopedic, early-90s vision of the future. No doubt inspired by 
Star Trek
's famed LCARS operating system, the angular design and bold colors of this Wikipedia browser make it a unique addition to any iPad-toting science fiction enthusiast's "Reference" folder. Proper LCARS apps 
don't seem to have much luck
on Apple's platform, anyway.
THOR: Son of Asgard
Released May 10 ($4.99, universal); original article
THOR: Son of Asgard by Marvel Entertainment is the official iPhone and iPad game for the blockbuster hit Thor. The app comes with impressive HD graphics and superb music, which make it easy for users to get lost in the game. Thor begins with an animated intro describing the setting; each level has a different intro. In the first level, Dark Elves have invaded Asgard and it is up to you (as Thor) to defend the throne and save Odin and Loki. The game has very simple controls similar to many other titles; the first level walks you through them. To move Thor, use the joystick found in the bottom left corner. To shield, attack, or use magic, tap the respective buttons in the bottom right corner. There are several attack combinations that are explained throughout the game. The health and magic bar are displayed in the top left corner, like many other games. The simplicity of the controls allow anyone to enjoy Thor.
Maxis F1 for iPad
Released May 11 (free); original article
Maxis F1 for iPad by Maxis Mobile is a streamlined, exciting and informative app about the 2011 Formula 1 racing season. If you want: up to date information, to know when the next race is. who is leading the championship, or what team has won previous races, it can all be found in this free app. When you first open the app, you are greeted with a plethora of information. You can view the 2011 racing schedule, including practices, and a countdown to the next race. You can even look up the stats from previous races. You can see a graphic of what the track for each country looks like, including information on what race or practice was just held there. You can view current standings by team or driver. There is a section with up to date news posted from various Formula 1 websites. You can mail the news stories to people in your contacts list, you can link them through Twitter or Facebook, or you can save them to your archives. You can also get push notifications for race times, qualifications and team standings.
WI Orchestra
Released May 11 (free); original article
WI Orchestra is a recently released universal app, which allows users to access "a full orchestra library" and compose music on their iOS device. The application features a variety of different instruments, though only five are available to access for free. The remaining 40+ instruments are available to purchase in app, and form a total of five instrument packs ("strings," "brasswinds," "woodwinds," "saxophones" and "percussion"). Each instrument pack is priced at $2.99.
Army of Darkness Defense HD
Released May 12 ($2.99); original article
Army of Darkness Defense has finally been released on the App Store and it's looking great. We 
previewed
the game a few weeks ago; it is based on a 1992 feature film with plenty of tie-ins to that movie (including over 100 lines of dialogue). However, even if you are not a fan of horror B-movies, the game has plenty to offer and is worth checking out. Army of Darkness Defense is a combination of  tower defense and hack 'n' slash games. The game has you controlling a character named Ash and defending a castle from an army of darkness, but you also have control over various defenses to the castle that can be set up as barriers. You can even summon your own army of troops against the enemy and earn gold through hard-fought battles. Gold is the main currency for purchasing upgrades and troops, and it can also be purchased via in-app purchases.
OmniOutliner
Released May 12 ($19.99); original article
The Omni Group, one of iTunes' preeminent productivity suite vendors, has just released their latest premium entry, OmniOutliner for iPad. As the mobile version of its OmniOutliner 3 software, the app lets you organize and edit project documents in a variety of ways, starting simply as you please and dynamically expanding options as you fill in the content. The inclusion of a custom edit bar atop the standard soft keyboard makes the app a breeze to use, while collapsible groups and "flyout Plus buttons" make it easy to limit your view and add data exactly where it's needed. You can even organize photos and assemble spreadsheets with this bad boy!
PBS KIDS Video for iPad
Released May 12 (free); original article
PBS KIDS Video for iPad by PBS KIDS is going to make a lot of kids happy. They will now be able to watch more than 1,000 videos from all their favorite PBS shows. My kids were more than a little bit happy this morning when I downloaded the free app. We cannot afford satellite tv and PBS kid's shows are just about the only kid's programming we get. They opened it right away and found it very easy to figure out. What do you think of our picks? Leave your comments below.
The Best iPad Apps Of The Week
is published each weekend; a companion piece, 
The Best iPhone Apps Of The Week,
is published separately.
Mentioned apps
$1.99
Adobe® Nav for Photoshop®
Adobe Systems Incorporated
$2.99
Adobe® Eazel for Photoshop®
Adobe Systems Incorporated
$2.99
Adobe® Color Lava for Photoshop®
Adobe Systems Incorporated
$1.99
POLY Wikipedia
CedeSoft
$0.99
THOR: Son of Asgard
Marvel Entertainment
Free
Maxis F1 for iPad
Maxis Mobile
Free
WI Orchestra™
Wallander Instruments
Free
Army of Darkness Defense HD
Backflip Studios
$19.99
OmniOutliner
The Omni Group
Free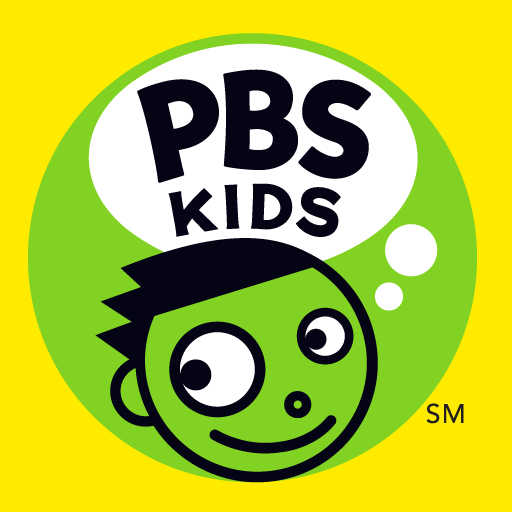 PBS KIDS Video
PBS KIDS
Related articles