The
Best
iPad
Apps
Of
The
Week
May 29, 2011
The AppAdvice iPad App Of The Week:
Aelios Weather
Updated May 28 ($2.99); original article
Aelios Weather
($2.99) is a brand new iPad app that allows users to explore the world, and check out weather forecasts - all within an application that was designed "like a finely crafted Swiss watch," according to its developer. The app, which hit the App Store earlier today, offers a variety of features - including a virtual watch, a clever location detector and a weather poster, which displays "easy to read" weather forecasts. Here's a full list of features, as outlined in Aelios Weather's release notes:
Weather forecasts for any place on earth!
Finely crafted 24-hour virtual watch.
Day and Nighttime indicators.
Explore the world quickly by simply moving and pinching maps.
Real-Time Smart Location Selector: Instantly locks onto the most highly populated location.
One-touch Weather using your geo-location.
Powerful location search thanks: Find any location by typing its name, (even approximately). For instance: "nyc" for New York City or "everest" for Mount Everest.
Weather Poster: Easy-to-read daily or weekly weather forecasts.
Weather data including temperature, precipitation level, wind direction and speed.
Forecasts for the next 24 hours, with details every 3 hours.
Forecasts for the next 7 days.
Units: metric or imperial
Supports both Portrait and Landscape mode
New Releases
Deja
Released May 24 (free); original article
Israeli-based
Deja
unveiled its new iPad app today at the
TechCrunch Disrupt
conference. The free app allows users to share videos. Deja, which should hit the App Store soon, is similar to
Plizy
, which debuted just a few days ago. Backed by $200 million in funding, Deja offers content from a nice selection of different sources including YouTube, Google video, as well as RSS streams and links from those on Twitter.
NBC Nightly News for iPad
Released May 24 (free); original article
This week, NBC has launched an iPad app for their Nightly News. This free app is in addition to their previous
iPhone version
that primarily focused on news headlines. The new
NBC Nightly News app
really utilizes the iPad's capabilities and screen resolution. NBC Nightly News allows you to watch portions or video segments from their newscast, or you can watch the entire broadcast. There are also videos that are exclusive to the app. There is access to the week in pictures, and Brian Williams' blog, which opens in an integrated browser.
American Songwriter
Released May 25 (free); original article
American Songwriter
by American Songwriter Magazine, LLC is the iPad-only digital version of the magazine of the same name. The magazine began in 1984 for musicians, by musicians and has grown its distribution to close to 100,000 subscribers. With the release of their subscription-based digital version, the company's circulation is sure to increase significantly. This app, while full of the content available in the paper edition, includes tons of extra features, making it worth buying, even if you already subscribe to the print copy.
Martha Stewart Cocktails
Released May 26 ($.99); original article
The domestic diva is at it again. Just in time for the summer party season,
Martha Stewart Cocktails
has arrived in the App Store for the iPad. Created by
Callaway Digital Arts
, Inc., the app is a follow-up to the popular
Martha Stewart Makes Cookies
, which arrived ahead of the busy holiday season. Here instead of Chocolate-Coconut Macaroon Cups and Children's Hand Cookies, we can enjoy Old-Fashioneds and Frozen Margaritas. Martha Stewart Cocktails includes 20 classic drink recipes recipes. These include the Frozen Bloody Mary, Coffee with Cognac, and Grapefruit-Mint Mojito, among others.
Red Ball 3 HD
Released May 26 ($1.99, universal); original article
A new physics-based platformer with some puzzle elements has been released by Chillingo onto the NZ App Store and very shortly should be available in an App Store near you.
Red Ball 3 HD
is a universal app designed for the iPad and iPhone 4, but older iDevice owners can still enjoy the standard,
Red Ball 3
, version of the game. The game has you controlling a red ball with a smiley face (including eyes) through 20 levels. The story revolves around the ball's girlfriend being captured by an old nemesis with your (as the red ball) objective being to get her back. You will be bouncing, floating, flying and rolling in this adventure as you progress through the stages until reaching a flag. You will also be collecting stars along the way.
Updated
WIRED Magazine
Updated May 24 (free); original article
Condé Nast's popular
WIRED Magazine
app for the iPad received an update today (version 3.0). Now, users of the app can subscribe to the publication in-app for $1.99/month or $19.99/year. And if you're a print subscriber, it's now possible to access print subscriptions in the iPad app (U.S. and Canada only). At the beginning of the month, we heard that Condé Nast would start supporting Apple's
soon-to-be-enforced
in-app subscription policy,
beginning with The New Yorker
. Following this,
a variety of other Condé Nast followed suit
. All App Store publishers are required to offer Apple's in-app subscription model as a means of purchasing digital content, even if this option co-exists alongside another. While this
initially annoyed and upset a lot of developers
and publishers (mainly because Apple takes 30 percent of subscription sales), many seem to be coming round to the idea.
CountCon -- Countdowns on your Homescreen Icon!
Updated May 25 ($.99, universal); original article
CountCon -- Countdowns on your Homescreen Icon!
by TouchMiPhone is a countdown app that utilizes the badge icon on your iPhone or iPad to show what's left. So having countdown apps are nice, right? But the worst thing about them is that there's no easy way to see how much time is left for a countdown without opening up the app, right? Yeah, we can blame Apple for not allowing any kind of widgets or anything for that, but at least we have developers that are constantly finding workarounds to Apple's limitations.
WatchESPN
Updated May 26 (free); original article
The popular iPhone and iPod touch app,
WatchESPN
, has recently received a great update. Now, WatchESPN is a universal app - meaning it'll run natively on all of Apple's iOS devices, including the iPad. Obviously, this great news for fans of the app. Previously, only iPhone and iPod touch owners could tune-in to the popular sports channel via WatchESPN (iPad owners could, too, but only in "compatibility mode" - which is rubbish). Now, the free app is available for all of Apple's mobile devices.
Los Angeles Times app for iPad
Updated May 27 (free); original article
Apple fans can now enjoy reading the Los Angeles Times on their iPad, thanks to a recently released application. The application -
Los Angeles Times app for iPad
- is currently available to download for free in the App Store. As outlined in the application's release notes, features include:
Award-winning world, national and local news from California's #1 news source, updated 24/7
Exclusive must-read columns from Steve Lopez, Patt Morrison, Doyle McManus and more
The entertainment coverage Hollywood reads first, brought to you by the most-respected journalists in the industry
Theater, music, art, film, TV, book and architecture reviews
Full coverage of SoCal's action-packed sports scene, including Lakers, Clippers, Kings, Ducks, Dodgers, Angels, USC and UCLA, plus nationally known columnists Bill Plaschke, TJ Simers and more
Business, Technology, Health, Travel and Opinion sections
Updated weather for your location
Easy sharing of stories via Facebook, Twitter and email
One-tap saving of stories for offline reading
What do you think of our picks? Leave your comments below.
The Best iPad Apps Of The Week
is published each weekend; a companion piece, 
The Best iPhone Apps Of The Week,
is published separately.
Mentioned apps
$4.99
Aelios Weather
Jilion
Free
Deja
Deja
Free
NBC Nightly News
msnbc
Free
NBC Nightly News for iPad
msnbc
Free
American Songwriter
American Songwriter Magazine, LLC
$2.99
Martha Stewart Cocktails
Callaway Digital Arts, Inc.
$4.99
Martha Stewart Cookies
Callaway Digital Arts, Inc.
$1.99
Red Ball 3 HD
Chillingo Ltd
Free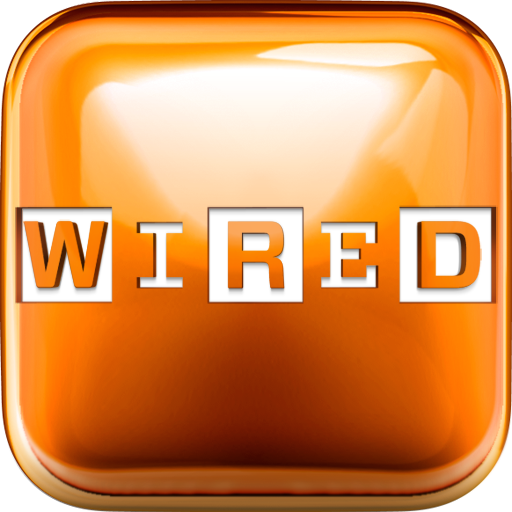 WIRED Magazine
Condé Nast Digital
$0.99
CountCon -- Countdowns on your Homescreen Icon!
TouchMiPhone
Free
WatchESPN
ESPN
Free
Los Angeles Times app for iPad
Tribune Interactive
Related articles