The
Best
iPad
Apps
Of
The
Week
June 26, 2011
The AppAdvice iPad App Of The Week: BATTLESHIP for iPad, $2.99, released June 23
EA's Digital Version Of Battleship Finally Comes To The iPad
A long wait but Electronic Arts has finally released the iPad-native version of Battleship. Though similar to the longstanding 
iPhone and iPod touch version
, Battleship for iPad is more than a simple graphics enhancement and spreading user interface elements out to best utilize the larger screen. Indeed, Battleship for iPad has better graphics with additional animations and cutscenes, however, it seems EA used this opportunity to provide at least a couple big improvements to make the game easier to play. While it may not seem like much to some, the iPad version's more realistic and vibrant player boards help to make items and actions that much easier to see, which should reduce mistakes and speed up gameplay.
New Releases
Avadon: The Black Fortress, $9.99, released June 18
Avadon Now Available On iPad
You may 
recall
, the preview announcement of Avadon: The Black Fortress coming to the iPad. It appears we were right, and the game is now available on not just the Mac, but on the iPad as well. This is a great buy for iPad RPG fans because the game is actually half the price of the Mac version. It is probably the only title available on the iPad that features such a full-fledged computer RPG experience with all the bells and whistles of deep micromanagement that these games usually have. There are many skills and upgrades to consider when building characters up.
FL Studio Mobile HD, $19.99, released June 21
FL Studio Releases Mobile Versions
FL Studio
is now available for iOS devices. The app allows you to record, edit, sequence, and mix music. Best of all, for a limited time,  the app is available for a reduced price. Created by Beligian-based Image-Line Software, the app (which is available in separate versions for the iPhone/iPod touch and iPad) allows you to create and save complete multi-track music projects on your iDevice. You can also export those files to the FL Studio Desktop version for addition customization. Unfortunately, the mobile versions lack support for VST instruction and the scope of the sequencer has been scaled back from 128 tracks to 99.
Roadshow, free, released June 21
Bring The Popcorn: Roadshow App Brings Offline Video Viewing To iPad
Saving videos to your iPad just got easier thanks to the Roadshow app, debuting this week in the App Store. Created by Fetch Software, the free app claims to be the first to offer "a one-stop, all-in-one solution for offline web video viewing on the iPad." Does it measure up? Roadshow believes saving videos to the iPad should be quick and easy. To guarantee this, its creators have implemented a simple three-step process. Here are the steps:
Browse favorite websites to find great videos.
Tap the videos to save when they appear on Roadshow's found videos shelf.
Play back the saved videos anytime, anywhere — even when not connected to the Internet.
And yes, it works.
Sonic & SEGA All-Stars Racing, $4.99 (universal), released June 23
Sonic & SEGA All-Stars Racing Comes To The App Store
Sonic & SEGA All-Stars Racing is finally hitting the App Store and looks every bit as good as the various console versions of the title that have been previously released. This is a full-fledged kart racing game in the vein of Mario Kart, but with Sega characters rather than Nintendo's. The game has been rated quite highly on consoles and should not disappoint racing fans on the iPad or iPhone.
Updated
Fruit Ninja HD, $2.99, updated June 20
Fruit Ninja Updated - Adds New Fruit, New Music & More
Halfbrick Studios has recently updated 
Fruit Ninja
and 
Fruit Ninja HD
, adding a 
new fruit
, 
new music
, and various other tweaks and improvements. The new fruit is a 
pomegranate
, and players must slice it continually until it bursts apart, scoring points as they go. Furthermore, Halfbrick has added new music to the game - a "relaxing musical score" for the Dojo mode - and friends' all-time best scores can now be viewed on one screen. Minor tweaks have also been made to the Arcade mode, meaning it's now better than ever. Currently, Fruit Ninja (iPhone and iPod touch) is available to download for $0.99, while Fruit Ninja HD (iPad) is available for $2.99. Both paid versions of the application have received the update (1.7 and 1.3).
Angry Birds Seasons HD, $1.99, updated June 22
"Summer Pignic" Arrives For Angry Birds Seasons
The folks behind the popular Angry Birds franchise have updated one of their apps. Rovio's 
Angry Birds Seasons
now includes a "Summer Pignic" round, thanks to an update just released to the App Store. First released ahead of Halloween 2010, Angry Birds Seasons now includes six different sections, each based on a holiday or time of year. These include: Trick or Treat, Season's Greedings, Hogs and Kisses, Go Green, Get Lucky, Easter Eggs and now, Summer Pignic.
Jenga HD, $.99, updated June 22
Jenga Updated - Now Play Online, Against Friends
The popular applications for the iPhone and iPad, 
Jenga
and 
Jenga HD
, have recently received an update. Now, fans of the apps can take advantage of a 
new online multiplayer mode
. Furthermore, new online achievements have also been added in the latest version (1.2). As outlined in the apps' release notes, new features include:
Play Jenga against friends around the world
Add users to your Jenga Friends
Earn all-new Online Achievements
Ug: A Prehistoric Adventure, $.99, updated June 22
Ug: A Prehistoric Adventure Tells The Story Of Life
Ice Cream Fine Storybooks
has released their first interactive book for the iPhone/iPod touch and iPad. Ug: A Prehistoric Adventure
tells a Stone Age adventure using the marvels of the Information Age, including animations, effects, and narration. The end result is a new, but classic story about recognizing what's most important in life and finding your way home. Despite pleadings from his mother and father, Ug doesn't want to go to school. Instead, he decides to leave home to spend his life with his animal friends. However, once alone and lost in the vast wilderness, Ug realizes he must swallow his pride and somehow find his way back home to the ones he loves.
Squid Escape HD, $.99, updated June 23
Jump Your Way To Freedom In Squid Escape
Squid Escape
by Anonymality asks the question, "How quickly can you get Sticky the Squid to the end of the level?" The quicker you jump Sticky from spinning gear to spinning gear, the more stars you'll earn and the more levels you'll unlock. Obstacles will start creeping into the higher levels, which will keep the game engaging. Gameplay is simple, just tap the screen to make Sticky jump. You must correctly time your jumps from the spinning gears in order to sling Sticky upward.
The Best iPad Apps Of The Week
is published each weekend; a companion piece, 
The Best iPhone Apps Of The Week,
is published separately.
Mentioned apps
$1.99
BATTLESHIP for iPad
Electronic Arts
$9.99
Avadon: The Black Fortress HD
Spiderweb Software
$19.99
FL Studio Mobile HD
Image Line Software
Free
Roadshow
Fetch Softworks
Free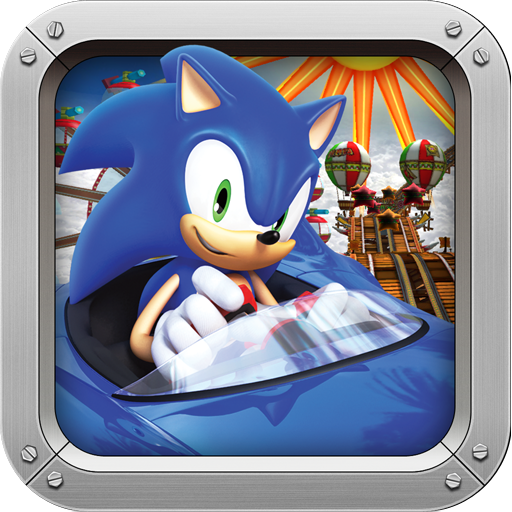 Sonic & SEGA All-Stars Racing
SEGA
$2.99
Fruit Ninja HD
Halfbrick Studios
Free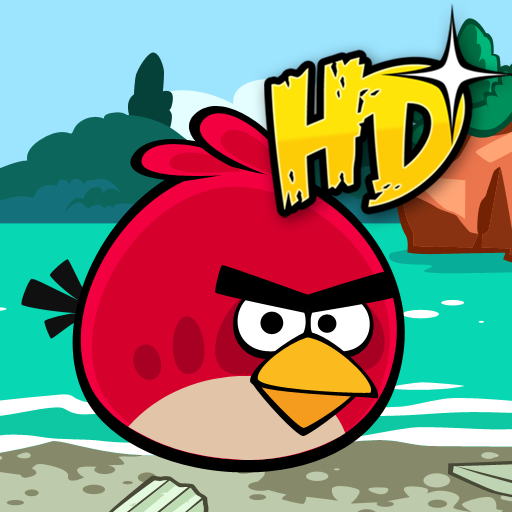 Angry Birds Seasons HD
Rovio Entertainment Ltd
$0.99
Jenga HD
NaturalMotion
$0.99
Ug: A Prehistoric Adventure
Ice Cream Fine Storybooks
$1.99
Squid Escape HD
Anonymality
Related articles