The
Best
iPad
Apps
Of
The
Week,
August
21-27,
2011
August 28, 2011
The AppAdvice iPad App Of The Week:
Nuts, $.99 & Universal, Updated August 23
Go Nuts On Your iPad With The Universal Version Of Limbic's Endless Climbing Game
Exactly three months after
Nuts
launched for the iPhone and iPod touch,
Limbic Software
, creators of the hit tower defense game
TowerMadness
, officially invited their lovable tree climber to the iPad through a universal iOS app.
Nuts
spotlights the adorable Jake, a squirrel who will stop at nothing to reach the top of the Infinitree. Unfortunately, Jake will never reach the promised goodness at the top, however, he will have the chance to acquire fireball acorns, additional hearts, and coins with his valiant efforts to reach this claimed better place in the treetops.
New Releases
7notes HD, Free, Released August 23
The iPad Gets A New Note Taking Experience Previously Available For The iPhone
Released today by 7knowledge International Corporation is a new note-taking app called, 7notes HD, and it is designed specifically for the iPad. Their slogan is: "This is how you take notes." There is a previous release of
7notes
that was designed specifically for the iPhone, but today's release brings this useful tool to the iPad.
AUPEO! Personal Radio, Free, Release August 24
Is The AUPEO! Music Streaming Service A Worthy Alternative On iOS?
In recent weeks, we've told you about many of the new and existing music streaming services available to iOS users. Today, we look at AUPEO!, whose
iPad streaming app
arrived on the scene this week, one week after its
iPhone
app debuted. While the service looks very much like many of the others, the way it offers users a premium account is most interesting and makes it unique. Based in Berlin, Germany, AUPEO! serves as a competitor to Pandora, last.fm, and to an extent, Spotify. In general, it offers music streaming across various platforms in a station-like format that is most similar to Pandora.
Sprinkle: Water splashing fire fighting fun!, $.99 & Universal, Released August 25
Check Out Sprinkle: Water Splashing Fire Fighting Fun!
Sprinkle: Water splashing fire fighting fun! is the latest puzzle game to hit the App Store and offers some truly innovative gameplay. It has also been released as a universal app. The game puts you in the role of a fireman of sorts, controlling a huge water cannon. You have to splash and squirt water in order to stop fires. At the outset, the game offers 22 different levels with their own unique challenges. However, more levels can be unlocked or purchased. At the start of each level, a fire truck will arrive on the scene, and it comes equipped with a water cannon attached to it. You'll need to adjust the angle of its crane and the tilt of the water cannon so the water trajectory can be altered.
Updated
IMDb Movies & TV, Free & Universal, Updated August 22
The IMDb Looks To Better Integrate Account-Only Features Into Their iOS App
The Internet Movie Database app for iOS received a few user interface tweaks a couple of days ago, and the focus is on account-related activities. These minor UI element changes and additions will seem much more significant for those who use the app beyond a reference tool for the questions of, "what's the name of that movie?" and "what's his name?" For example, the history button has become a lists button, which also includes "your history." In fact, most of the changes are for those who enjoy using lists, where you can now manage them on the app and the website.
Red Nova, $.99 & Universal, Updated August 23
Red Nova Game Receives First Significant Update (Video)
Celsius Game Studios has announced the release of the first major update to its popular universal game, Red Nova. This is a inertial space shooter game that originally launched in December. Available for just $.99, Red Nova now includes two separate episodes. These include:
Episode 1, "First Contact", is a survival shooter featuring a lone fighter pilot who must sacrifice themselves to allow their carrier, the Red Nova, to escape and warn Earth of an impending invasion of a seemingly unstoppable alien menace.
Episode 2, "Mercy", continues with the aliens attacking a human military outpost. While the Red Nova occupies the alien mothership the player is tasked with defending disabled capital ships and rescuing their crews (a la Choplifter) while the mothership launches waves of fighters to try and destroy said capital ships.
Star Walk For iPad, $4.99, Updated August 24
Star Walk App Update Provides Large Screen TV Viewing And More
Bring out your inner backyard astronomer with the newly updated version of Star Walk 5. If you enjoy gazing at the stars, either with the naked eye or a telescope, this app, by Vito Technology, is a perfect way to enhance your experience. Star Walk is an interactive astronomy app, which allows you to point your iPhone or iPad at the sky and identify a real time view of all the features you are looking at such as: stars, planets, constellations and satellites. With the time machine feature, you can view what the sky will look like in the future, or turn back time and see the past.
Peggle HD, $2.99, Updated August 26
Peggle HD Arrives For iPad
PopCap Games
has announced the immediate availability of their new iPad app, Peggle HD. First launched on PC and Mac in 2007, Peggle has been downloaded more than 30 million times and launches for iOS at a special introductory price. Available for just $2.99 for a limited time, Peggle HD combines elements of pinball, pool, and pachinko to create a completely different kind of game experience. The game challenges players to use skill, strategy, and luck to clear progressively more difficult levels of orange pegs by firing a small silver ball from the top of the screen.
The Best iPad Apps Of The Week
is published each weekend; a companion piece, 
The Best iPhone Apps Of The Week
, is published separately. Attention developers: If you would like your app to be considered for one of our "Best Of" lists, please me know by sending me a tweet @bryanmwolfe. Note: Your app must have been new or updated in the last week to make the current list.
Mentioned apps
Free
Nuts!™
Limbic Software
Free
7notes HD
7knowledge International Corporation
$8.99
7notes HD Premium
7knowledge International Corporation
Free
AUPEO! Personal Radio - Free Music & Internet Streams for iPad
Aupeo GmbH
Free
IMDb Movies & TV
IMDb
$0.99
Red Nova
Colin Walsh
$4.99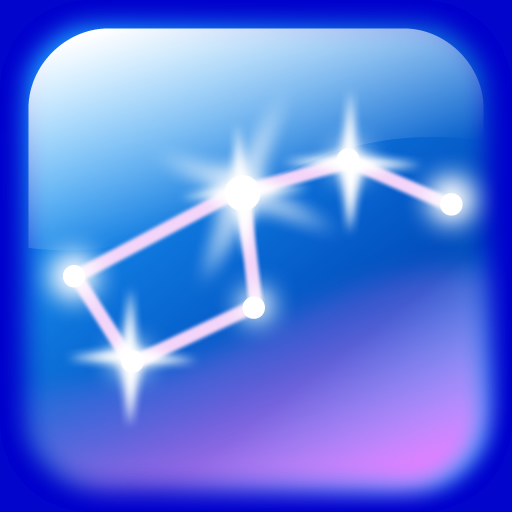 Star Walk for iPad - interactive astronomy guide
Vito Technology Inc.
$2.99
Peggle HD
PopCap
Related articles