The
Best
iPhone
Apps
Of
The
Week,
September
4-10,
2011
September 10, 2011
The AppAdvice iPhone App Of The Week:
PostSecret, $1.99, Released September 4
Everybody Has A Secret, But Are You Willing To Share?
PostSecret is one of the top-selling apps in the App Store right now and for good reason. Launched earlier this week, the iPhone/iPod touch app has one purpose: To let each of us tell the world all of our secrets. If this concept sounds refreshing and a bit unsettling at the same time, you'd be correct and here's why. Created by PostSecret, the $1.99 app offers an anonymous way to post secrets for the entire world to see.  Each secret, which can be forwarded to others via Facebook and Twitter, includes text and a photo.
New Releases
iProgress, $.99, Released September 4
New iProgress Keeps You Organized And Goal Oriented
iProgress by Nitromsoft creates a new way to track your goals and progress on the iPhone. The app takes a more natural route than traditional task managers like Remember the Milk or Things, offering instead a platform for users to mark their own challenges, victories, and defeats. Like other productivity apps available in the App Store, iProgress is designed to help users create goals, and then follow through with them. However, rather than using complicated charts or pre-formatted tables to get the job done, the app instead relies on the user's own willpower and ability to input data.
Google Plus Photo Importer, $.99, Released September 6
Google Plus Photo Importer Arrives
Dropico
has released the first of its kind
Google Plus Photo Importer
app, available now for the iPhone/iPod touch. Available for $.99, the app allows users to instantly upload photos into Google Plus through Facebook, Instagram, Flickr, and Photobucket. The end result is very nice. In order to use the service, you must first log into your Google Plus account, and then into each of your photo-sharing services. While this process is tedious at best, once it is done you don't have to perform it again. After your accounts are authenticated, you can select from one to 100 photos at a time to upload to Google Plus. Along the way, you'll see a nice illustration showing two cartoon-like characters handing off the photos, one after the other.
Kinetik– Share the apps you love, Free, Released September 6
Kinetik - A Social Network For iOS Apps
A brand new application called "Kinetik," which works kind of like a social network for iOS applications, is now available to download in the App Store. Once downloaded, users can "share the applications [they] love" with others. It's also possible to view a list of the apps shared by friends, the most shared ("trending") applications and shared apps by category from within Kinetik. As outlined in the app's release notes, Kinetik allows users to "stay up to date on the latest apps, get app recommendations from your friends, and see what apps are trending." The application itself is available to download for free, and is compatible with the iPhone and iPod touch.
Blogger, Free, Released September 8
Google Launches Official Blogger App For iPhone
Good news if you use and enjoy Blogger, Google's hosted blogging platform. Just minutes ago, Google released an official iPhone client for the service. Called Blogger, the app is 
available free of charge on the App Store
and it does everything you would expect. That is, you can use it to post new entries, upload images, or modify older posts, right from your iPhone. Best of all, the app supports multiple accounts if you need it.
Grand Prix Story, $2.99, Released September 8
It's Time To Hit The Track With Grand Prix Story
Grand Prix Story
by Kairosoft Co.,Ltd is another simulation game from the makers of the popular Game Dev Story, Hot Springs Story, and Mega Mall Story. Yep, it's more of that addictive simulation game formula that you love so much. In Grand Prix Story, you are put in charge to manage your own racing team, with the goal of conquering the Grand Prix. But before that can happen, you have a lot of training to do, as well as finding the right people for your team. You have to start out as the worst, and work your way up to being the best. This title closely resembles Game Dev Story more than the other recent releases.
MadPad - Remix Your Life, $.99, Released September 8
MadPad Makes Music Out Of Your Life Using Only Your iPhone
MadPad - Remix Your Life by Smule is another incredible casual music app for the iPhone from the famed developer of Leaf Trombone. The app builds on its predecessor's "social music" platform, creating a unique way to record and remix everyday life into incredible, beat-oriented performance pieces. As a music creation tool, MadPad is somewhere between a video recorder and a loop machine, offering users the ability to record short snippets of their everyday life. Each of these samples is then arranged onto an editable beat pad. Tapping any of the recorded images reproduces that exact video portion. Tapping these pieces in sequence, obviously, has the potential to create some interesting beats. The app comes with a number of stock sound sets, as well, in case users haven't got the initiative to record their own. That being said, the included recorder is incredibly simple to use, and offers an excellent amount of detail for the medium at hand. There are also several other sound sets available for free via the included browser.
Updated
Facebook, Free, Updated September 6
Facebook App Get Major Update, But Still Not For iPad
Facebook
has just released an update to its popular iPhone/iPod touch app. Unfortunately, the update still does not include iPad compatibility. Version 3.5 of the Facebook app includes a number of tools that make it easier to share items with your friends. These features include the ability to tag friends and places in posts and share external links from a web view. In addition, the app includes newly designed Profile and Group Wall pages. Plus, the Facebook app has improved the sharing tool to add privacy controls on posts and the ability to match those settings with those on the social networking website.
The Best iPhone Apps Of The Week
is published each weekend; a companion piece, 
The Best iPad Apps Of The Week
, is published separately. Attention developers: If you would like your app to be considered for one of our "Best Of" lists, please me know by sending me a tweet @bryanmwolfe. Note: Your app must have been new or updated in the last week to make the current list.
Mentioned apps
$1.99
PostSecret
PostSecret
$0.99
iProgress
Nitromsoft
Free
Google Plus Photo Importer
Dropico
Free
Kinetik - share the apps you love
Kinetik
Free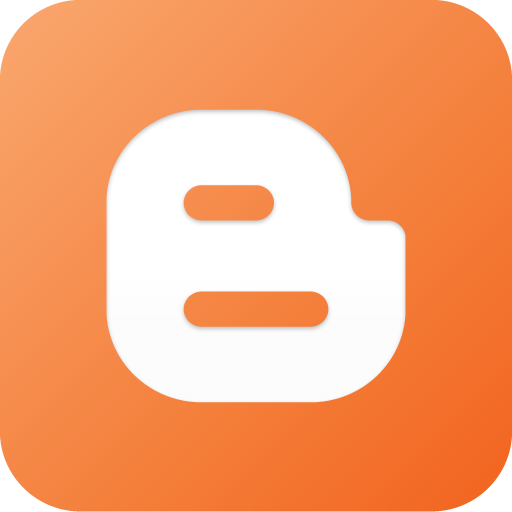 Blogger
Google
$3.99
Grand Prix Story
Kairosoft Co.,Ltd
Free
MadPad - Remix Your Life
Smule
Free
Facebook
Facebook, Inc.
Related articles