The
Best
New
And
Updated
iPhone
Apps
This
Week,
December
4-10,
2011
December 10, 2011
Flipboard, Updated December 8, Free & Universal
Flipboard Updated: Universal App Brings Cover Stories To The iPhone
Flipboard has been a favorite of iPad users everywhere, and we have been waiting for it to become available to iPhone users as well. Well, the day has finally come! The iPad version was just updated in the
App Store
to be a universal app and is ready to be downloaded on iPhone devices. It even has some new features. --
New Releases
Link It, Released December 4, $.99 & Universal
Meet The Mother Of All Pearls In The World Of Link It
Link It by Boolba Labs, LLC is the latest brain twisting puzzle game filled with more than 200 levels. The objective is to line up a set of pearls so that they link through each other and return to the starting pearl. Each pearl can be rotated; an arrow indicates the link direction. As the levels progress, players soon encounter obstacles to overcome, such as pearls that can't be rotated or mirrors to reflect the link. These unique obstacles will prove fairly challenging for most.
My Xbox LIVE, Released December 7, Free & Universal
Microsoft Releases The Official Xbox Live Companion App As A Free Download For iPad, iPhone, And iPod Touch
While most of us enjoy the confines of the Apple ecosystem, it isn't the only one we ever visit. Sure, we can play stunning games such as
Real Racing 2
and
Infinity Blade 2
or watch TV shows and movies through
Netflix
on our iDevices, making things seem nearly complete. However, just like some of you, I also have a presence and plenty invested in Microsoft's Xbox 360 gaming console, including the realm of Xbox Live.
1337pwn.com's iNXES XBOX Live Friends app
has been my chosen tool to sort of tie the two together, that is, until today. A few hours ago, Larry "Major Nelson" Hryb
tweeted
his
blog entry
"introducing the official Xbox Live iOS app ."
Batman Arkham City Lockdown, Released December 8, $5.99 & Universal
Now You Can Have Batman Arkham City In Your Pocket
Batman Arkham City Lockdown by Warner Bros. is the iOS companion game to the console and PC versions of Arkham City. The game utilizes the Unreal Engine for graphics, which are absolutely stunning. Let's face it, Batman is awesome. If you disagree, then you can just stop reading now. Arkham City is one of the best games out this year, and now we finally have a version of it to play on our iPhones and iPads. And let me tell you – it does not disappoint.
Google Currents, Released December 8, Free & Universal
Google Currents Becomes Latest News Aggregator App
An already busy week for news aggregator apps just got more interesting. Google today released its new Currents app for the iPhone/iPod touch and iPad. The universal app offers a personalized news experience in a magazine-like format. Google Currents contains three "editions," including Publisher, Google trending, and favorites. According to
Google
:
We strive to give you beautiful and simple ways to experience all the content the web has to offer, such as sharing photos on Google+, watching YouTube videos and discovering books, movies and music from Android Market. Today we're expanding our content offering with the introduction of Google Currents, a new application for Android devices, iPads and iPhones that lets you explore online magazines and other content with the swipe of a finger.
Publisher editions include in-depth articles, videos, photos, and slideshows from some big publishers. These include Forbes, Saveur, Popular Science, and TechCrunch. The Google Trending edition offers the five most recent trending stories in multiple categories such as world, entertainment and sports. Finally, your favorite blogs and feeds are included thanks to Google Reader subscriptions.
Paper Toss 2.0, Released December 8, Free & Universal
Backflip Studios Releases Paper Toss 2.0 - Includes New Throwable Objects, Moving Targets And More
Backflip Studios has released a brand new Paper Toss app for iOS: the application, Paper Toss 2.0, is a separate, free app that includes a number of new features. Now, fans of the original application can enjoy "tossing" a number of different objects at moving targets, tormenting annoying co-workers and playing through a variety of new (and classic) levels. --
Updated
FLUD mobile, Updated December 7, Free & Universal
Flud 2.0: Personalize Your News Experience, Have An Influence
There are many news apps available in the App Store, and today was a big day for a few them. Specifically, Flud. Flud is a personalized, social news experience for iOS and was just updated to version 2.0. It definitely gives
Pulse
and the also freshly updated
Flipboard
some competition. Flud is a new way to receive and share news. The app is designed to be your own collection of articles and news, all in a perfect magazine-like interface. Choose the news feeds that you're interested in and add them to Flud — RSS feeds, Twitter, Facebook, Good Reader, and many other sites, sources, and categories can be added.
iBooks, Updated December 7, Free & Universal
Apple Updates iBooks And Includes Several New Features
Apple has released a major update to iBooks, bringing it to version 1.5. One of the biggest new features is the addition of a nighttime reading theme that makes it easier to read your books at night (you know, when a bright white screen can be blinding on your eyes). Another great feature is the new full-screen option. This will have the app focus on the actual content by removing the toolbar, page numbers, and all that other fluff. Because who can read when there are all those little things around the screen?
Words With Friends, Updated December 8, $2.99
Words With Friends Updated: Adds Tile Plate, Word-O-Meter
The popular Words With Friends applications for both iPhone ($2.99) and iPad (
$2.99
) have recently received updates. Now, fans of the Scrabble-like social game can enjoy utilizing a tile plate, which shows how many tiles of each letter are left, and a "word-o-meter" that tells you how strong your word is, compared with other words you could potentially create using your tiles. As outlined in the apps' release notes, changes made in the latest versions (both 4.10) of Words With Friends include:
Tile Pile shows you how many of each letter is left!
Word-O-Meter tells you how strong your word is relative to all words your rack can create!
The free versions of both apps also received these updates.
Intro Designer, Updated December 9, $3.99
Intro Designer Allows You To Make Quick Movie Intros On Your iPhone
If you ever need, or want, to create short videos Intro Designer may be just the thing you need. Not only are you provided with templates to get you started, but you can also edit the text, audio (sound effects and music), and add your own photos to personalize them and make them your own. This app is designed to help you easily create videos and other announcements. You can even use the short videos to personalize a work presentation or school project. Just open the app, choose a template and from there you can customize the different aspects of the video as you see fit. Then just click the export button, choose the size, and the video will quickly be saved to your camera roll. From there, it's all up to you what you do with it — send it to YouTube or email it to some friends.
Zite Personalized Magazine, Updated December 9, Free & Universal
Our Favorite iOS Personalized Magazine, Zite, Comes To The iPhone
Zite
, the popular personalized news magazine for iPad, has arrived on the iPhone/iPod touch. The free Zite app is now universal thanks to an update that became available moments ago in the App Store. First launched in March, Zite is unique in that it learns what you want and gets smarter as you use it. In other words, Zite learns as you use it to bring you only those stories that you will find most compelling from a variety of sources across the web. Fortunately, Zite for iPhone retains much of what made the service great on the iPad, including the same great easy-to-read and stylish interface. Except now, it has been optimized for Apple's popular handset.
Singing Santa, Updated December 10, Free
Singing Santa Now Available - Old Saint Nick Just Got Groovy
Singing Santa is a new app for the iPhone and iPod touch, which features a funky-fresh Santa Clause ready and willing to turn anything you speak into Christmas song. Furthermore, users of the app can save videos or images of the singing Santa to friends and family, or upload it directly to Twitter for their followers to enjoy. As outlined in the app's release notes:
Singing Santa listens to what you say, and sings it back in his voice, while dancing to the beat of your favorite holiday tunes. Poke and prod Santa to have some fun with Old St. Nick. Send holiday greetings to your friends and family! Save a video of Santa singing and dancing to your Camera Roll, email a greeting or share it on Twitter. Or, send a postcard of Santa in a funky pose, with a customized message for your loved ones.
The application comes with two default Christmas tunes (Jingle Bells and Deck The Halls). However, more songs are available to purchase in-app, along with additional dance moves and postcards. ——
The Best iPhone Apps Of The Week
is published each weekend; a companion piece, 
The Best iPad Apps Of The Week
, is published separately. Attention developers: If you would like your app to be considered for one of our "Best Of" lists, please let me know by sending a tweet @bryanmwolfe. Note: Your app must have been new or updated in the last week to make the current list.
Editor's Note: Our last "Best Of" articles for 2011 will be published December 17 and December 18. Later in the month, we'll profile the Top 10 iPhone/iPod touch and iPad apps for the entire year. Do you have a favorite? Let me know by sending me a tweet @bryanmwolfe. Our weekly "Best Of" lists will resume January 7 and January 8.
Mentioned apps
Free
Flipboard: Your Social News Magazine
Flipboard Inc.
$0.99
Link It
Boolba Labs, LLC
Free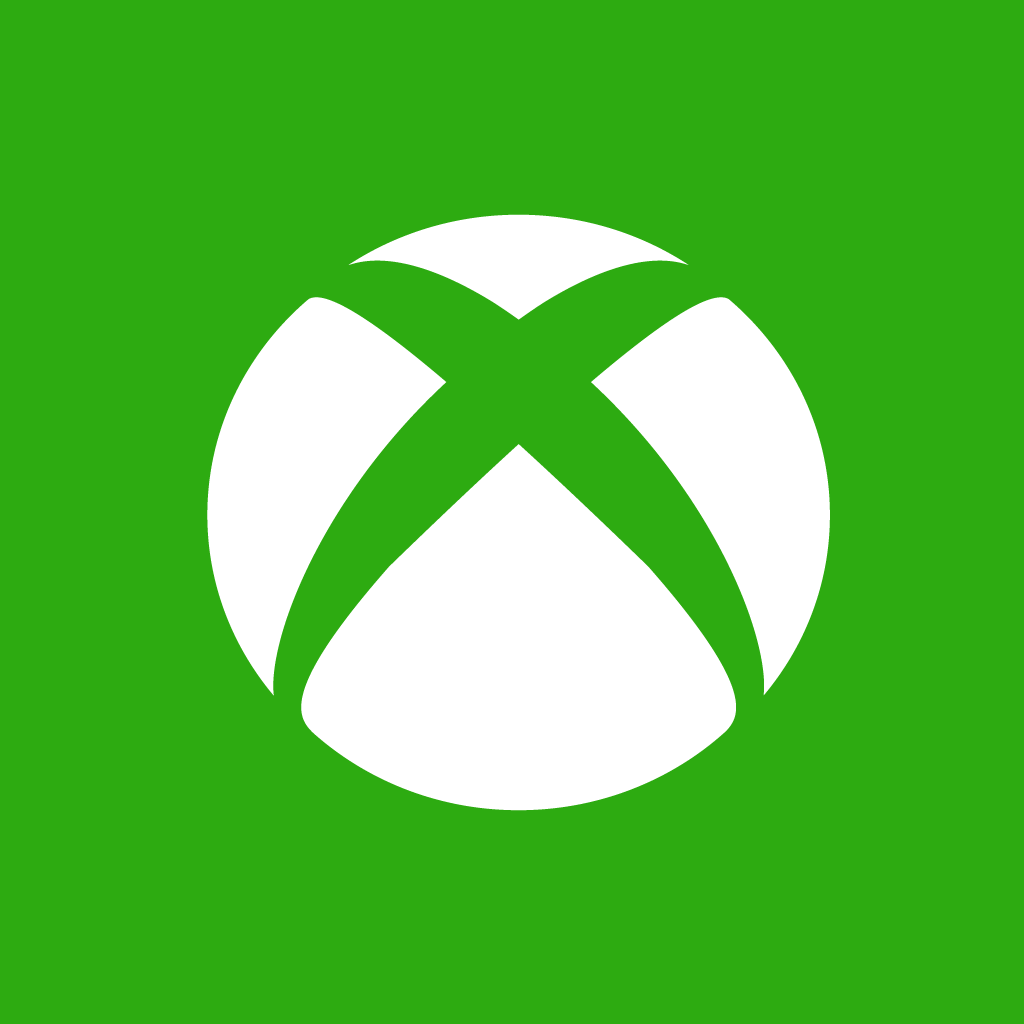 My Xbox LIVE
Microsoft Corporation
$5.99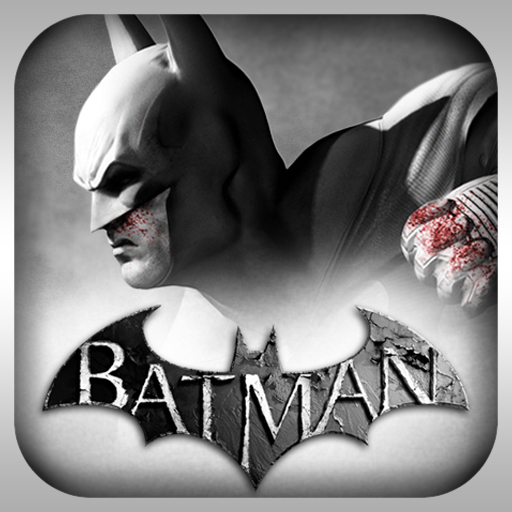 Batman Arkham City Lockdown
Warner Bros.
Free
Google Currents
Google
Free
Paper Toss 2.0
Backflip Studios
Free
FLUD mobile
Made By Rabbit, Inc.
Free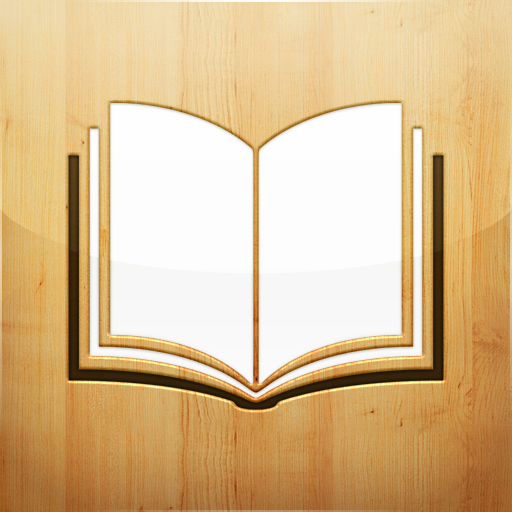 iBooks
Apple
$2.99
Words With Friends
Zynga
$2.99
Intro Designer for iMovie
dgMotion Mobile
Free
Zite Personalized Magazine
Zite, Inc.
Free
Singing Santa
Khush Inc.
Related articles