This
Week
In
Accessories:
Three
Holiday
Gift
Ideas
For
Any
iOS
Device
Owner
November 16, 2012
It's that time of year. With the start of the holiday shopping season officially kicking off next Friday, I thought this week's edition would be a great time to highlight some fun and exciting gifts for any iOS device owner. I've gotten the chance to take a look at numerous accessories this year, and these are some of my favorites that I can highly recommend.
Sound Kick
The wireless Bluetooth speaker market has really taken off this year thanks to the category defining Jambox from Jawbone. Probably one of the most popular questions I've been asked in the past few months boils down to what is the best wireless speaker to pair with an iOS device. And I've got a really short answer every time – the Sound Kick from Soundfreaq. I reviewed the speaker
earlier this year
, and still use it daily. It's only $99, and blows every other portable option I've heard out of the water. I've used it with all of my iOS devices, and consistently receive balanced a natural sound that easily fills a room. Even though is a little bigger than the Jambox, that extra size is absolutely worth it. Along with black color that can be purchased now, Soundfreaq has also smartly added four new colors of the Sound Kick to its lineup. Along with a white version of the speaker, you can also preorder one of three colorful options from the 
Chromatics collection
. You can find the black version of the speaker at Target or directly through
Soundfreaq now
.
Tagg Pet Tracker
Even though the Tagg Pet Tracker is more of a practical gift for an iOS device user, its something every pet owner should at least take a look at purchasing. The heart of the system is the small tracker that fits on your pet's collar. Thanks to GPS and cell capabilities, the tracker will alert users if a pet ever escapes a specified home area. Instead of having to furiously search for a lost animal, an owner simply needs to fire up the
companion iOS app
and see their pet's exact location and even directions to the location. After my beagle Luke made one of his great escapes earlier this year, I took a look at the tracker and was very impressed. If my canine friend ever finds his way out of my house, I'll know exactly where to find him. And since
my review
, Snaptracs has added some new functionality. The Tagg is now also an exercise tracker that shows owners exactly how active their pet is on a daily basis. Even though the information isn't available through the app yet, its fun to see exactly how lazy my dog has been. The master edition of the system is $99.99 and can be purchased through Snaptracs or on
Amazon
. After you've used the three months of service included with the system, it does have a monthly fee of $7.99. A second animal can be added for only $0.99 per month, which does make it a nice deal for multi-animal households.
Ultrathin Keyboard Cover
If you haven't been keeping track, I've taken a look at my fair share of covers and cases designed for the full-sized iPad this year. While I've had my favorites, I always seem to return to
Logitech's Ultrathin Keyboard Cover
. Previously, I have resisted using add-on iPad keyboards because they mostly were big and bulky, and quite honestly weren't all that fun to use. But Logitech's 8mm-thick solution has changed that. The other side of the keyboard doubles as a cover for the iPad. Just like with Apple's Smart Covers, a magnetic hinge securely attaches to the side of the tablet. The keyboard is Bluetooth powered and the battery can last up to six months on a single charge. And short of the extra-tiny delete key, the keyboard is a joy to type on and very comfortable. I've found myself doing more writing than I ever thought possible with it, and glad I can finally call the iPad a content-creation device. Compatible with the iPad 2 and later generations of the tablet, you can snag the black edition for just
$80.05 on Amazon
. Apple's site also has a
red and white edition for $99.95
. And this is just the first of our Gift Guides this season. During upcoming editions of This Week in Accessories, we'll be focusing on gifts for owners of an iPad, iPad mini, iPhone, and Mac. Also keep on the lookout for other guides highlighting some of the latest and greatest accessories for him, her, and kids.
What You Might Have Missed...
Scosche Unveils Lightning Chargers And Cables For iOS Devices
The company joins Belkin as another third-party option for approved Lightning accessories
Belkin Expands Its Lineup Of Keyboard Cases With A New iPad mini Version
The keyboard has an active battery life of up to 155 hours and can be removed from the case. But how comfortable is typing on the small keys?
Handmade Highlights: Gifts You Shouldn't Give This Holiday Season
Juli Clover takes a humorous look at some of the iPhone 5 cases you really shouldn't buy.
Jawbone Recommits To UP As Second Generation Wristband Launches
A year after its less-than-stellar debut, Jawbone is introducing the new UP wristband and improved iOS app. Will it fly?
The Market For App-Controlled Lighting Is Getting Brighter
The Lumen LED bulb, which is now running a funding campaign on Indiegogo, is controlled by Bluetooth 4.0
Musician's Corner: Fender Launches Squier Strat For Your iPhone, iPad And Mac
Fender's Squier Strat can be plugged directly into your iPhone or iPad.
Mentioned apps
Free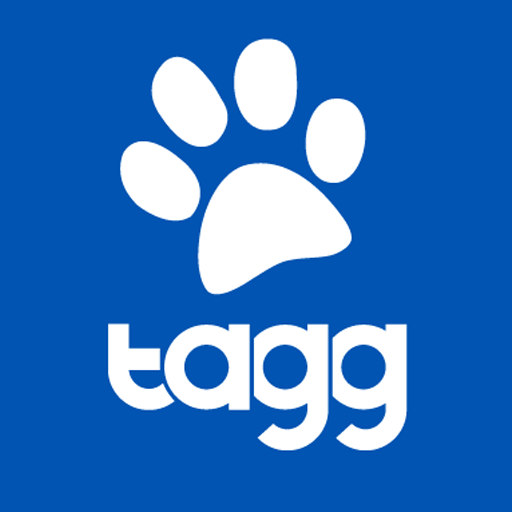 Tagg—The Pet Tracker™
SnapTracs, Inc.
Related articles