AppAdvice
App
Of
The
Week
For
March
18,
2013
March 18, 2013
Every week, our staff will handpick an app from the past two weeks that we believe is a must-download for your iPhone or iPad. These apps will always be from various categories, but they are chosen because our own staff members love it and have been using them daily. So here are this week's picks! Enjoy!
Huemore
Is black-and-white photography not your thing? Then you will love capturing new, vivid images with the new photography app from Curious Satellite, which is our App of the Week: Huemore.
Unlike its sister application, Hueless, Huemore is an app that is dedicated to the art that is color photography. Huemore has the same interface as Hueless, but it is now for lush color instead of sharp desaturation.
Like Hueless, Huemore also places emphasis on live photography. This means that both apps do not do post-processing. This is all about the art of capturing the images now, and making sure that they look beautiful right from the get-go.
In Huemore, you will find the live exposure control slider, as well as a live contrast adjustment slider with balance for contrast. There's also a live color saturation control slider for the right amount of color. The app also has standard live color filters, and even customizable ones.
For those of you who are fans of Launch Center Pro (and you should be!), you'll be happy to know that you can create custom presets in Huemore, which can be launched directly from LCP. You can even share your live preset formulas with other Huemore users via email, Twitter, and Facebook.
We are loving this little gem for capturing bright and colorful photographs right from our iPhones, and we are sure you will love it too. Make sure to give it a download in the App Store for your iPhone for $1.99.
Don't forget to check out our original article on Huemore here.
Honorable Mention
Repix
Looking for a new photography app that isn't just about adding boring filters to your images? Then you will want to give Repix a try.
To use this app, there's quite a bit more effort involved than just slapping a filter on an image and calling it a day. The effort is worth it though, because you end up with images that look fresh and unique. Rather than having uniform effects on an image of your choosing, Repix allows users to paint them onto various sections of the photo.
You can pull images from your Photo Library or even Facebook. Then you just pick a brush and start painting. The app is free with 11 brushes to choose from. All you have to do is select the brush, then rub the area of your photo you want to apply the effect. Zoom in with the pinch gesture to be even more precise.
What can smudging up your images do? You can end up with painting-like images or even cartoons, depending on the brushes that you use. It's interesting and fun to play around with.
The app is free, and has a good handful of brushes for you to start out with. You can get 12 premium brushes with an in-app purchase of $4.99, or purchase them in sets of four at $1.99 a pop.
We're loving this distinctive little photo app, and are sure you will enjoy messing around with it as well. You can download Repix in the App Store as a universal app for free.
Don't miss our original review of Repix here.
Mentioned apps
$1.99
Huemore from Curious Satellite
curious satellite
Free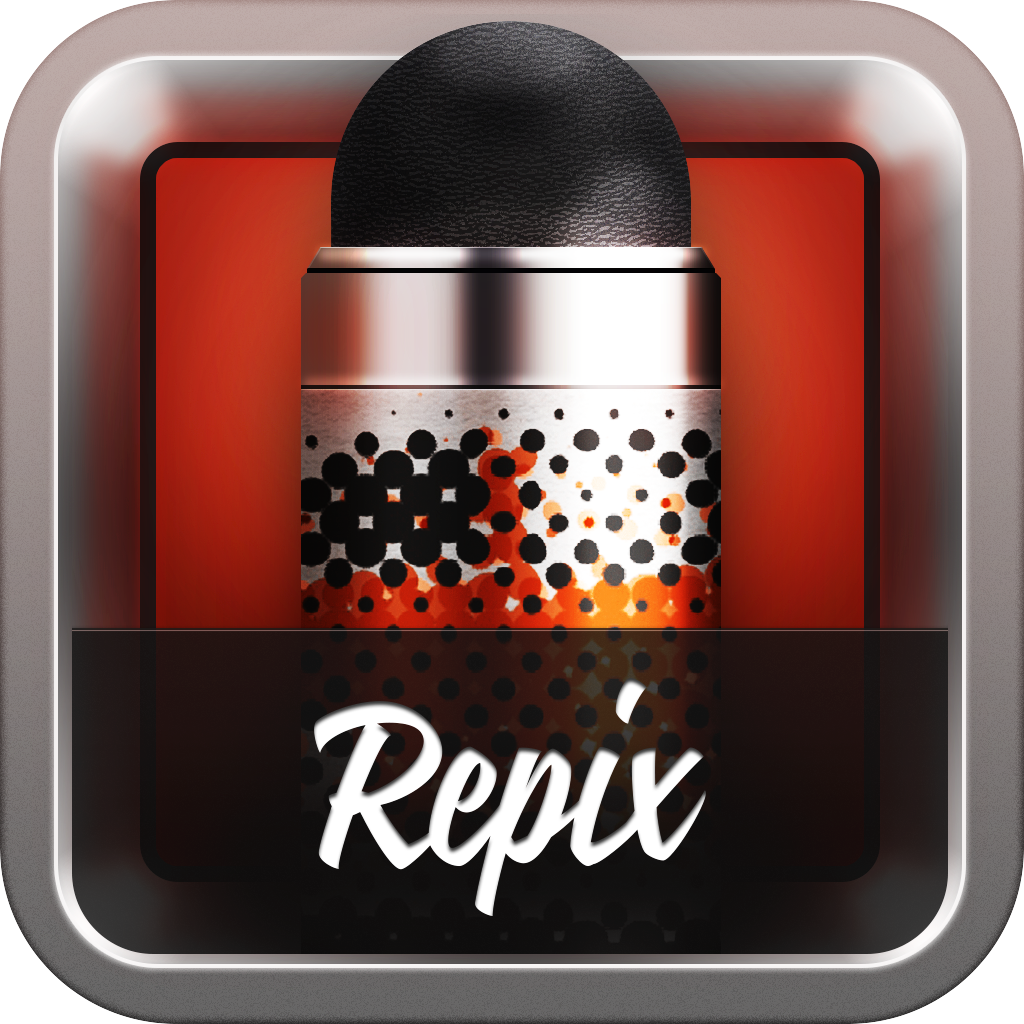 Repix - Remix & Paint Photos
Sumoing Ltd
Related articles