Apple's
iOS
7
Offers
An
Opportunity
For
New,
Emergent
Devs
To
Succeed
June 12, 2013
Apple's iOS 7 features a 
radical visual overhaul
, but what does this mean for preexisting apps? The issue is indeed complex, explains Marco Arment in a recent post to his website, and could create space for new, emergent developers to procure success with an audience of hundreds of millions this fall. In an article entitled "
Fertile Ground
," the
Instapaper
developer outlines the current situation facing major players in the field of iOS development. Previous iOS releases have seen new features, APIs, and alterations to the mobile operating system which can be incorporated relatively easily within a preexisting app, and as such big developers remain big, popular apps remain popular, and "established players only become more established," Arment explains. He continues, however, to assert the essential difference with iOS 7:
It isn't just a new skin: it introduces entirely new navigational and structural standards far beyond the extent of any previous UI changes. Existing apps can support iOS 7 fairly easily without looking broken, but they'll look and feel ancient.
As such, a "tough position" faces established developers:
Most can't afford to drop support for iOS 6 yet. (Many apps still need to support iOS 5. Some unlucky souls even need to support 4.3.) So they need to design for backwards compatibility, which will be extremely limiting in iOS 7.
Most can't afford to write two separate interfaces. (It's a terrible idea anyway.)
Most have established features or designs that won't fit well into a good iOS 7 design and will need to be redesigned or removed, which many existing customers (or the developers themselves) will resist.
Arment essentially hypothesises that applications which exclusively target iOS 7 could meet with bountiful success: "your app can look better, work better, and be faster and cheaper to develop than most competing apps." It's clear that iOS adoption rates are rocketing - indeed, less than a year since iOS 6 launched,
the update is already installed on 93 percent of iPhones
. Developers who specifically target Apple's forthcoming operating system therefore need not worry about having a limited audience of iOS 7 users, and shouldn't have long to wait before countless App Store frequenters have updated their iDevices accordingly. This is an opportunity that doesn't come around often, and one which could shake up the positioning of the dominant players in the App Store as we know it. It'll sure be interesting to see what happens once Apple's forthcoming software update launches this fall. For more iOS 7 related news, see: 
Redesigned Photos App In iOS 7 Zooms Into View In This Hands-On Video
, 
It's A Beautiful Day: Hands-On With Apple's Impressive iOS 7 Weather App
, and 
Hands-On With iOS 7′s Messages App, Featuring Contact-Blocking
.
Mentioned apps
$3.99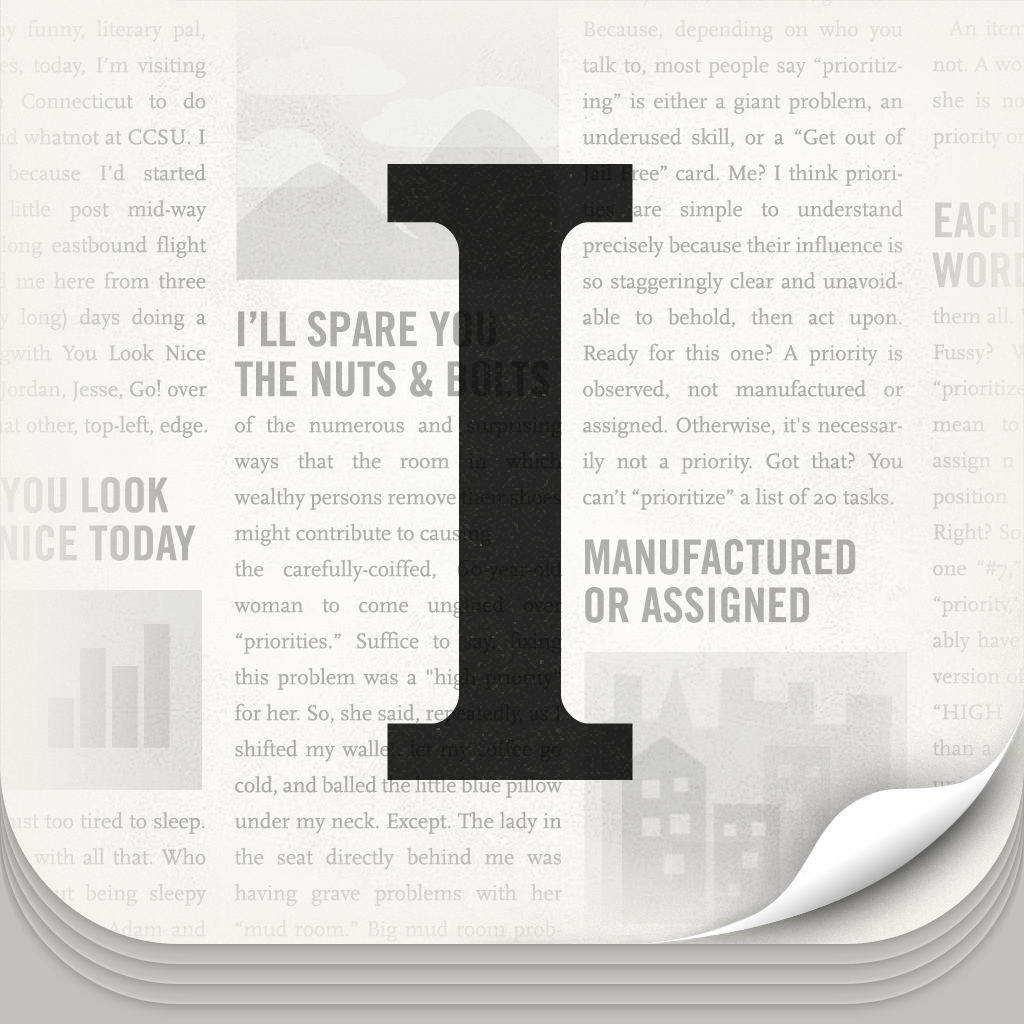 Instapaper
Instapaper, LLC
Related articles