First
Update
For
Junk
Jack
X
Tackles
Online
Misbehavior
And
A
Whole
Lot
More
September 13, 2013
PixBits' Junk Jack X
has just received its first ever update, and a whole load of alterations and fixes have been made in version 2.0.1 of the app. Perhaps most importantly, however, the application's developer has come up with a clever way to stop online misbehavior in the collaborative social-sandbox game. As a reminder, the popular sequel to
Junk Jack
,
which launched last month
, allows players to join with friends using Game Center, and to build up virtual worlds together. However, over the course of the past couple of weeks, iDevice users have encountered one recurring problem in particular. You see, in Junk Jack X, when your character dies he or she drops their items. These can be recovered at a later point, but herein lies the source of the app's online trouble. In essence, hosts of online worlds in Junk Jack X have been setting up traps for visiting players, killing them off, and grabbing all of their loot. It's a dog eat dog game, if ever there was one! Fortunately, however, PixBits has addressed this problem and more in Junk Jack X's update. As outlined in the application's release notes, changes (which are aplenty!) include:
added a marker in super map which shows last tile in which you died (to help you find your goods)
added a save reminder which reminds you to save while playing, the reminder is togglable by a new option in Misc enabled by default
added an option in Misc to rename or edit gender, skin or hair style of your player
added an option in Misc which disables dropping items upon death when playing as client in automatch games
added a cooldown of 60 secs that prevents you from dropping your inventory while dying just after entering a world (either single or multiplayer)
added a bad words filter for multiplayer char in Options->Misc
lowered the volume of drag and drop sounds
wurstel craft added
the bed craft is available at the beginning
fixed some objets hardnesses and wrong tool requirements
revamped placeable sand block graphics
fixed purple iris missing pixels
increased iron quantity in terra
increased coal near the surface in terra
some mobs will now be hurt when in full daylight
mobs light spawn settings tuned in terra
fine tuned the spawn settings for the other planet mobs
reduced terra critters spawn chance
tweaked four clover drop rate
tweaked terra rocks height and distribution
bed now restores full health
added an option to reset beginner tips
radically increased treasure despawn time
radically increased even more despawn time of items dropped upon death
modified save procedures to be safer
fixed 2 rare issues which could delete player data or worlds
fixed a rare issue that might save a remote world on a client
fixed a crash related to dragging item out of forge while they've been consumed
fixed a crash related to canceling join of a local multiplayer game that didn't reset correct status
fixed a crash related to opening the craftbook or selecting a craftbook craft with simple craft
fixed a bug that kept keyboard open on clients when disconnected from host
fixed a bug that didn't drop certain items upon death of a client player with simple craft enabled and keep last slot empty option enabled
decreased some seth mobs health
fixed a bug that prevented client players from using hoe correctly
added a tooltip that explains super zoom in minimap
added some tooltips to guide players through the first craft with simple craft
continuous time is now by default off when installing the game in a new device
added a sound when switching inventory subviews (equip, chests, craft grid etc)
added a tooltip that warns you that you discovered a new recipe when crafting an item undiscovered in advanced craft
added the sound of chest quickstack action
removed the useless "close inv. to book" option and corrected the behavior of switched views
the bought status of free shop items is now correctly saved between sessions
fixed wrong creative world flags for grey wood blocks
now the available addon is correctly retained between book and inventory views
fixed (hopefully) the sky transitions lag on a4 retina devices
fixed the main menu and sky background on wide devices
enabled low graphics settings for devices with less RAM by default
many other minor fixes and tweaks
Junk Jack X
can be downloaded in the App Store for $4.99, and is optimized for the iPhone, iPad, and iPod touch. Check out the recently updated application now, or for more of our recent app news, see: 
Official Angry Birds Star Wars II Trailer Shows What It Is Like On "The Pork Side"
, 
"Infinity Blade: Origins" Is Released Just Days Before The Launch Of The Newest Game
, and 
Face The Depths Of The Dungeon In Heroes Of Loot
.
Mentioned apps
$2.99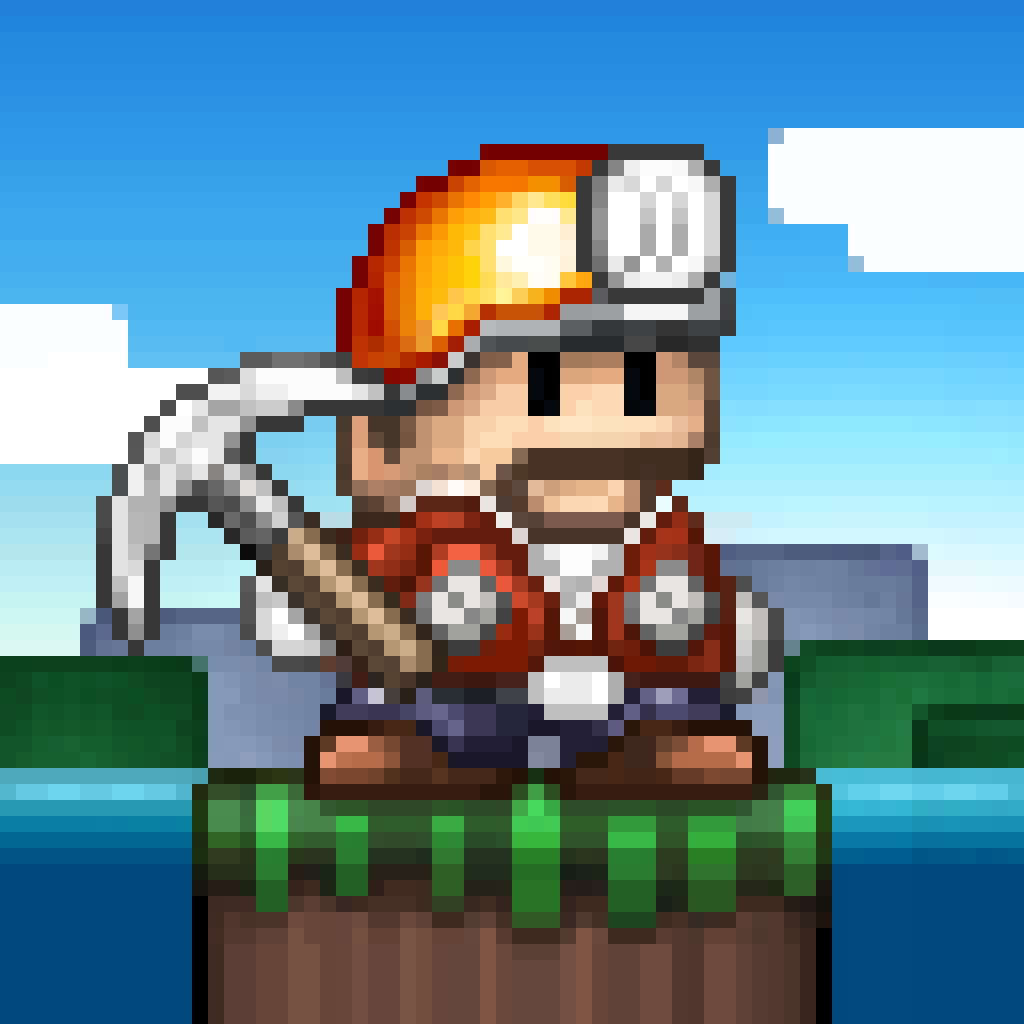 Junk Jack
Pixbits SRL
Related articles