Review:
Withings'
Pulse
Offers
iDevice
Users
A
Different
Kind
Of
Activity
Monitor
November 18, 2013
Company
: Withings
Product
: Pulse
Price
: $99.95
Compatibility
: iPhone (iPhone 3Gs and above), iPad (all), iPad mini (all), iPod touch (third-generation and above).
Website
:
www.withings.com
Date
: Nov. 18, 2013 There are plenty of activity monitors on the market, and more than a handful have been the subject of numerous articles here at AppAdvice. Not long ago,
we reviewed Fitbit's Flex
, and in the past we've discussed the similar wristband-style
Nike+ FuelBand
,
Nike+ FuelBand SE
,
Jawbone UP
,
and Jawbone UP24
. Plus, Apple's iPhone 5s, iPad Air, and iPad mini with Retina display all feature the motion-tracking
M7 coprocessor
. The product we're reviewing today, however, offers iDevice users a different kind of activity monitor. Called Pulse and
created by Withings
(known, in particular,
for its Smart Body Analyzer
), this activity monitor is a small, rectangular device that can be clipped onto one's clothes or belt, worn at the wrist, or carried in a pocket. Besides offering a pedometer, distance monitor, calorie tracker, and sleep analyzer, Pulse also features a built-in heart rate monitor and a touch responsive display. But how does Withings' Pulse compare with its competitors? Let's find out.
The Product
The first point worth making about Withings' Pulse is that the product itself is extraordinarily small. Of course, the tracking devices fitted inside similar products, and especially Fitbit's Flex (with the module itself being detachable) are of similar - and even smaller - size. But Pulse one-ups competing activity monitors through the addition of its touch responsive display and built-in heart rate monitor - and it does all of this while maintaining and impressively small form factor. Having initially established that Pulse is really quite small, it should also be noted that at a mere eight grams (0.28oz), the tracker is also ridiculously lightweight, too. All of this means that when you house Pulse within its silicon clip, or when you carry the device around in your pocket, the activity monitor isn't noticeable and doesn't feel like it gets in the way. It also means that when you slip Pulse within its fabric wristband (for sleep tracking), the resultant setup isn't uncomfortable. Pulse uses Bluetooth 4.0 (and Bluetooth 2.0) to connect to Withings'
Health Mate
application - the same app its Smart Body Analyzer syncs up with - and this is optimized for the iPhone and iPod touch. You can force the device to sync by holding down Pulse's one and only physical button (which is located atop the monitor, as in the above image) for three seconds; Health Mate also promises to sync with Pulse "in the background" throughout the day, too, if users wish. In the application, Pulse's data can be viewed both textually and graphically. You can see when you moved, how far you moved, and for how long you moved; a bar chart will plot movement over time, and details such as distance and calories burnt will also be displayed. Pulse can also recognize how far its user has elevated throughout the day, like Fitbit's Force - but unlike Fitbit's Flex. One of Pulse's best features, though, is that users don't need to launch the Health Mate app in order to see how much they've moved so far. By touching Pulse's aforementioned physical button, the device's display will light up. Pushing the button again will cycle through aspects of the user's movement (the cycle is: user information, steps, elevation, distance, calories burnt, and sleep and heart rate analysis). Furthermore, users can see previous days' progress by swiping on Pulse's screen. This is great; only a couple of wristband activity monitors, such as Nike's FuelBand and Fitbit's Force, display progress in real time. Others, such as Fitbit's Flex, require users to launch an accompanying iPhone app in order to solicit accurate information on one's activity. Besides its charging cable (which connects to a computer's USB port or a USB wall adapter), a silicon clip-case and a fabric wristband are included with Pulse. The wristband is designed to be worn while sleeping, in order for Pulse to track users' sleep patterns, wake-up times, and periods of restlessness. Using the wristband to house Pulse during the day, à la FuelBand, Flex, Force, UP, or UP24, doesn't work well; normal, everyday arm movements will register as steps, and as such Pulse will end up recording incorrect activity results. Instead, the silicon case is a much better option for housing Pulse during the day. The case's clip is firm and will attach Pulse to a belt, waistband, or to one's shirt or blouse; at the same time, the case features an open front, allowing users to check on Pulse's display and to cycle through its menu. Of course, you can always carry Pulse around in your pocket, too, but this isn't an ideal solution. As mentioned, Pulse's lightweight form factor means wearing the wristband while sleeping isn't uncomfortable. In fact, I found the wristband-equipped Pulse to feel more comfortable than wearing Fitbit's Flex. The fabric band is soft, and Pulse's small, thin size means the activity monitor doesn't protrude too much. The Health Mate app will provide information on one's sleep, indicating the hours spent in a "deep" state of sleep, in a "light" state, and awake; like competing products, it estimates the time users fall asleep and the time they awake. You can enable sleep mode using Pulse's touch display, which is useful. Pulse's heart rate monitor can also be enabled in the same menu, and upon doing so users are prompted to rest the monitor against a finger. After between 10-15 seconds of scanning, Pulse offers a reading of one's heart rate; however, this isn't the kind of feature you'll want to show off to friends. Consistently, this aspect of Pulse has yielded widely inaccurate results for me, and is often unable to provide any kind of reading at all. Withings urges users not to press their finger against Pulse when soliciting a reading, and I've been careful not to do this; nevertheless, the heart rate monitor isn't great, which is a shame. Also problematic is the Health Mate app itself. After using Fitbit's own iPhone application, I found Health Mate to appear rather overcomplicated and inaccessible; Withings' app would definitely benefit from a major redesign - one that maintain's the app's feature set, but ensures that Health Mate is more easily accessible for users. Here's what the application can offer, as of this writing:
Log your weight data manually or use a Withings Smart scale to do it automatically.
Keep history of your weight and see where you stand on beautiful graphs.
Set yourself achievable goals, and be reminded to focus on your efforts.
Instantly see how close you are to your desired weight.
Track your physical activity with the Withings Pulse, or link our free partner app : RunKeeper
Get instant tips and supporting messages from your Withings Health Mate and make sure you achieve the recommended 30 minutes of moderate activity per day.
See how your physical activities impact your weight loss in a snapshot.
Log your blood pressure data.
Be reminded to monitor your heart regularly, and share your data with your doctor and your loved ones.
Consult your Withings health mate and see instantly how well you are taking care of your heart.
Sleep does matter and impacts your day to day. Track your sleep automatically by putting your Withings Pulse in the wristband.
Consult your healthy health mate and see instantly if you are getting enough rest.
Health Mate isn't optimized for the iPad, but a Web app can be viewed in Safari using Apple's tablet. All in all, however, Pulse is a highly usable activity monitor that works well. It's inherently different to the likes of FuelBand, Flex, Force, UP, and UP24, since the tracker isn't always worn at the wrist, and this comes with its share of positives and negatives. Of course, it's useful having a monitor at the wrist, since the tracker is thereby always with its user. However, Pulse includes a number of features that aren't offered by its competitors. The touch responsive display works well, allowing users to access information on their activity over the current day and over previous days; and a built-in heart rate monitor sounds great in theory, though this aspect of Pulse isn't so reliable. Price-wise, Pulse is less expensive than its competitors: Force retails at $129, FuelBand carries a $149 price tag, and UP24 is also available for just under $150. Each is an impressive product, and Pulse compliments the selection of activity monitors available for iDevice users perfectly.
What's Hot
Small and lightweight
Syncs using Bluetooth low energy (LE)
Tracks elevation (unlike Flex, for example)
Touch responsive display
High quality case and wristband
What's Not
The iPhone app needs work
The heart rate monitor isn't great
Our Advice
Withings' Pulse is a great, usable activity monitor; provided users aren't desperate to use the tracker's built-in heart rate monitor it's an impressive offering. Plus, in terms of price, the activity monitor is comparably affordable at under $100. We'd recommend the product, and will be updating this article with further information in the future.
Scores
Aesthetic Appeal
: ★★★★☆
Wow Factor
:
★★★★☆
Build Quality
: ★★★★★
Value
: ★★★★★
Buy Now
:
$99.95 from the Withings Store
[gallery columns="2"]
Mentioned apps
Free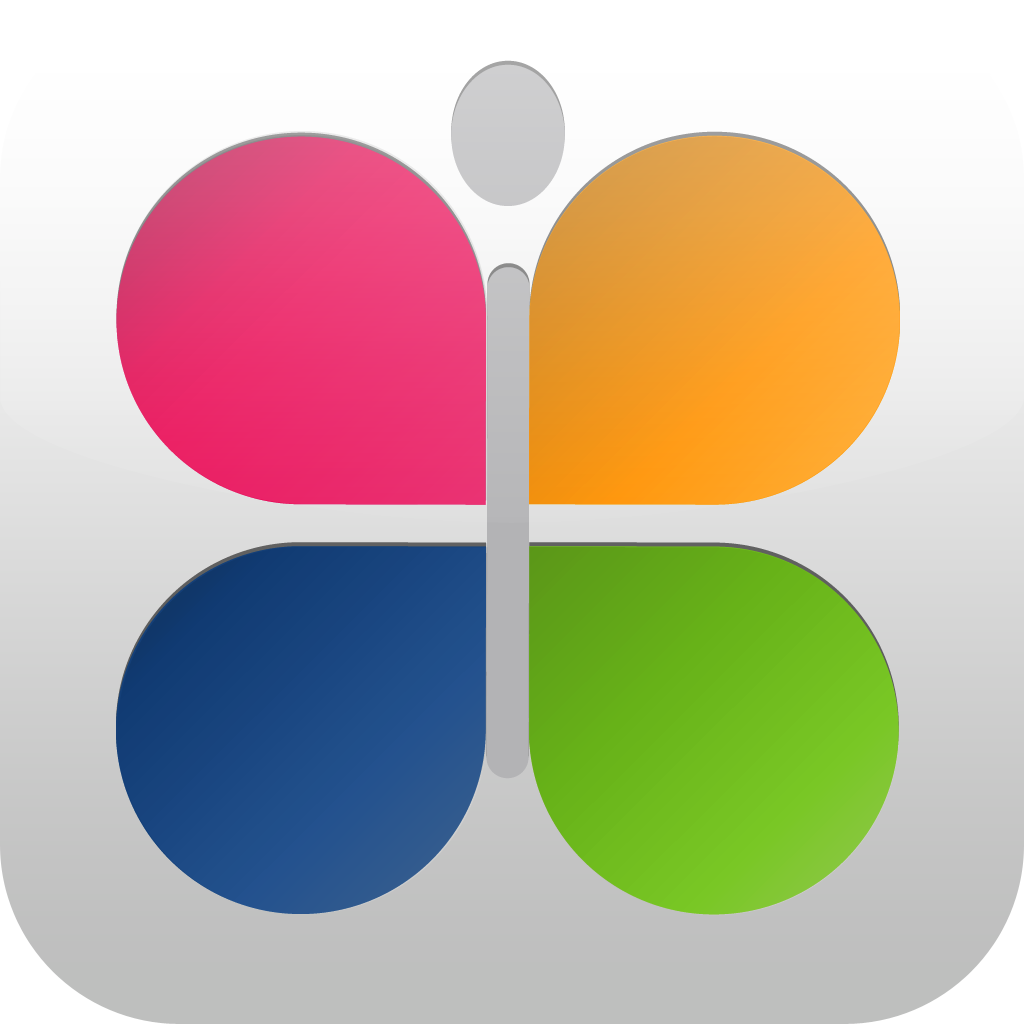 Withings Health Mate
WiThings, S.A.S.
Related articles