AirWeb
For
Apple
TV
Can
Add
A
Browser
To
Your
Set-Top
Box
December 22, 2013
Though Apple hasn't yet added a Web browser to its Apple TV, one clever iOS app offers a similar experience using the magic of AirPlay. Called AirWeb, the application provides a Web browser interface which can be beamed over to the set-top box thanks to Apple's wireless protocol; using your iDevice as a remote, it's then possible to browse the Internet on the big screen of your HDTV.
Granted, this isn't a Web browser app for Apple TV per se, but it's the next best solution to adding an Internet browsing experience for Apple's set-top box. The application appeared in the App Store earlier this month and it received a minor update a couple of days ago, but more importantly, AirWeb is yet another iOS application that's on sale for the holidays. Presently, iDevice and Apple TV owners can pick up the app for $0.99, which is 50 percent off its usual price of $1.99.
Developer Christian Arild Strommen explains:
This is the first TV browsing experience that is actually pleasant to use! Using your iPhone/iPad as an input device you can now finally take advantage of that big beautiful HDTV to browse the web. Share webpages with friends or colleagues, or just surf on your own, either way BIGGER is BETTER.
Plus, AirWeb also supports gestures, meaning users can tap, pinch, and swipe anywhere on their iDevice's screen in order to control their Apple TV, making the app's use as a remote control all the easier.
Provided your iDevice supports AirPlay Mirroring, you'll be good to go. This means the application is limited to the iPhone 4s and above, the iPad 2 and above, both iterations of the iPad mini, and the fifth-generation iPod touch. You can get AirWeb to work with an iPhone 4, Strommen adds, but the smartphone will require a wired connection. For the Apple TV, you'll need a second-generation set-top box or higher.
As mentioned above, AirWeb can be downloaded in the App Store for $0.99 (for a limited time only), and is optimized for the iPhone, iPad, and iPod touch.
If you're interested in exploring the potential of AirPlay, check out: How You Can AirPlay Music To An Unsupported Bluetooth Wireless Speaker.
For more of today's news, see: Snapchat Competitor Wickr Goes 2.0 With iOS 7 Redesign And More Secure Features, It's About Time: Simple Clock, Stopwatch And Timer App Bars Updated To Version 2.0, and Put Some Pop To Your Facebook Messaging Experience With Bubble Chat.
Via: TUAW
[gallery]
Mentioned apps
$0.99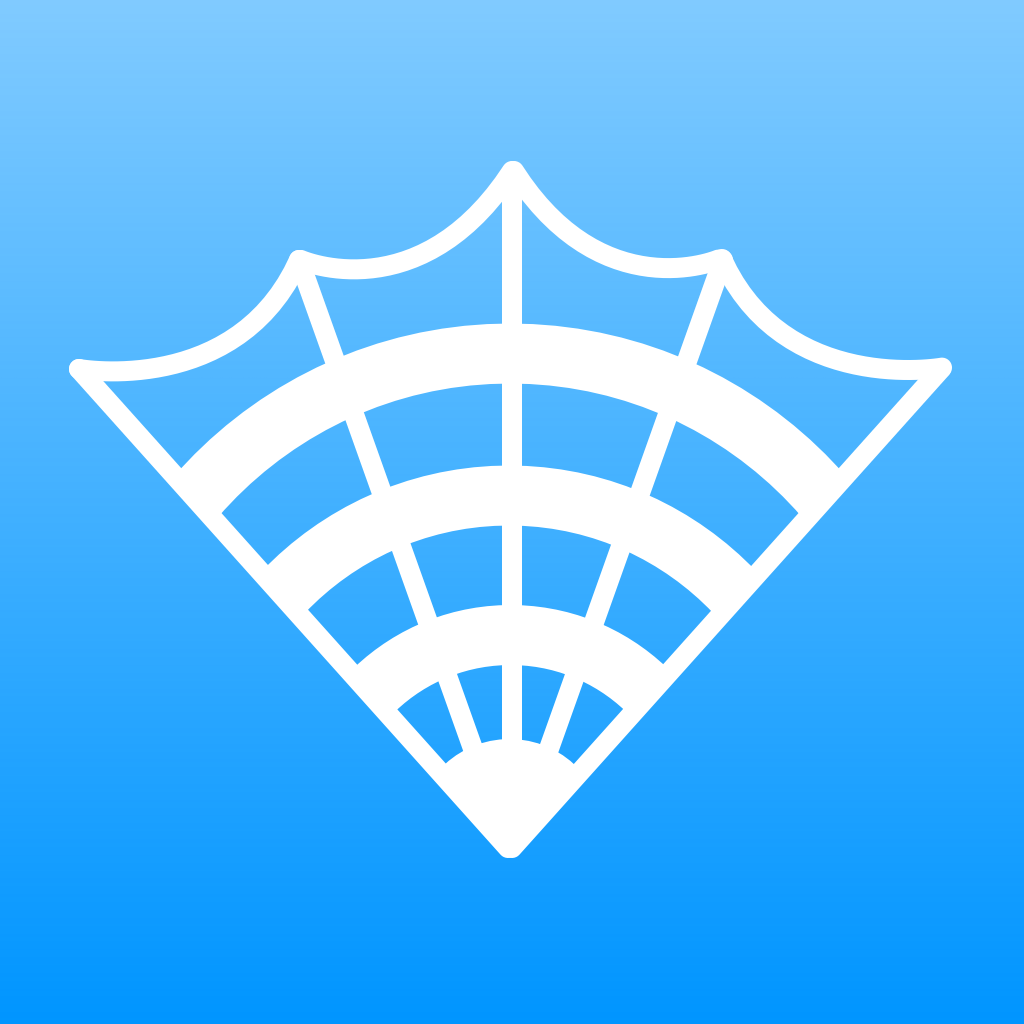 AirWeb - Web Browser for Apple TV
Christian Arild Strommen
Related articles