AppAdvice
App
Of
The
Week
For
Dec.
16,
2013
December 17, 2013
Every week, our staff will handpick an app from the past two weeks that we believe is a must-download for your iPhone or iPad. These apps will always be from various categories, but they are chosen because our own staff members love it and have been using them daily. So here are this week's picks! Enjoy!
Waterlogue
Looking to add a little flair to your photographs? How about turning them into beautiful pieces of watercolor art? With our App of the Week, Waterlogue, this is entirely possible, and it's done in a streamlined process.
There are tons of photo filter and editing apps out there, but in the end, they do mostly the same thing. That's where Tinrocket comes in, with their unique photo apps, such as Percolator and Popsicolor. Waterlogue is their latest entry into the App Store, and it's quite a delight.
Rather than create a "messy" watercolor painting like Popsicolor, Waterlogue takes a more traditional approach. There are a total of 12 different watercolor effects that you can apply on your image, either imported from the photo library or as a new capture (there are also example images that you can use), and as you apply the filter, you get a live animation of it being "painted." It's quite amazing to see your photograph get transformed into a piece of art right before your eyes. If you want to see how another effect looks, just tap on it to bring up a preview before rendering, or flick it away if you change your mind.
Just like Percolator, Waterlogue has some customization options when it comes to the final result. You can swipe horizontally on the effect strip at the bottom to reveal brush sizes, brightness level, and whether the final image will have a border or no border. Waterlogue is also able to save your image in four different sizes, and you can choose between having it as a compressed JPEG or lossless PNG. Results can be saved directly to your device, opened in a third-party app for further editing, or shared to your favorite social network.
We've been getting artsy and creative with our photos thanks to Waterlogue, and if you're looking for a unique photo app, then this is definitely worth a look. There is a lot of customization available in the app, and the results always look fantastic. You can get Waterlogue in the App Store as a universal download for $3.99.
For more information, make sure to check out my review.
Honorable Mention
Castro - High Fidelity Podcasts
Are you a casual podcast listener? Then you would be in the market for a simple little podcast app that doesn't skimp out on quality, right? Look no further than Castro - High Fidelity Podcasts, which is our Honorable Mention for the week.
This gorgeous and elegant podcast app takes out the complexity of podcast listening and boils it down to the necessities. There will only be two screens: Podcasts and Episodes. The Podcasts screen will show you all of the shows that you have subscribed to, and Episodes reveals a chronological list of all podcast episodes, and whether or not you've downloaded them. Downloads can happen automatically in the background if permitted.
If you tap on a podcast from the list, you get a screen that displays the show's info and an episode list. You also can see the podcast art blown up and blurred to serve as the background, which will look great on iOS 7. There are settings for individual shows so you can tweak each to your personal liking.
The big thing about Castro that separates it from other apps is the fact that there is no "Now Playing" screen. Instead, you just get a bar at the bottom that shows what's playing, and you can pause/play, skip forward or backwards, and use the handles to scrub the audio to the position you want.
Castro reduces podcasts into a simple app, and as a result, you won't get syncing, ability to add custom shows via RSS, or an iPad app. However, if you are the casual listener who doesn't need all the complicated features podcast power-listeners need, then you'll be good to go with Castro. You can get it in the App Store for the iPhone for $2.99.
For more information, check out our review.
Mentioned apps
$3.99
Waterlogue
Tinrocket, LLC
$2.99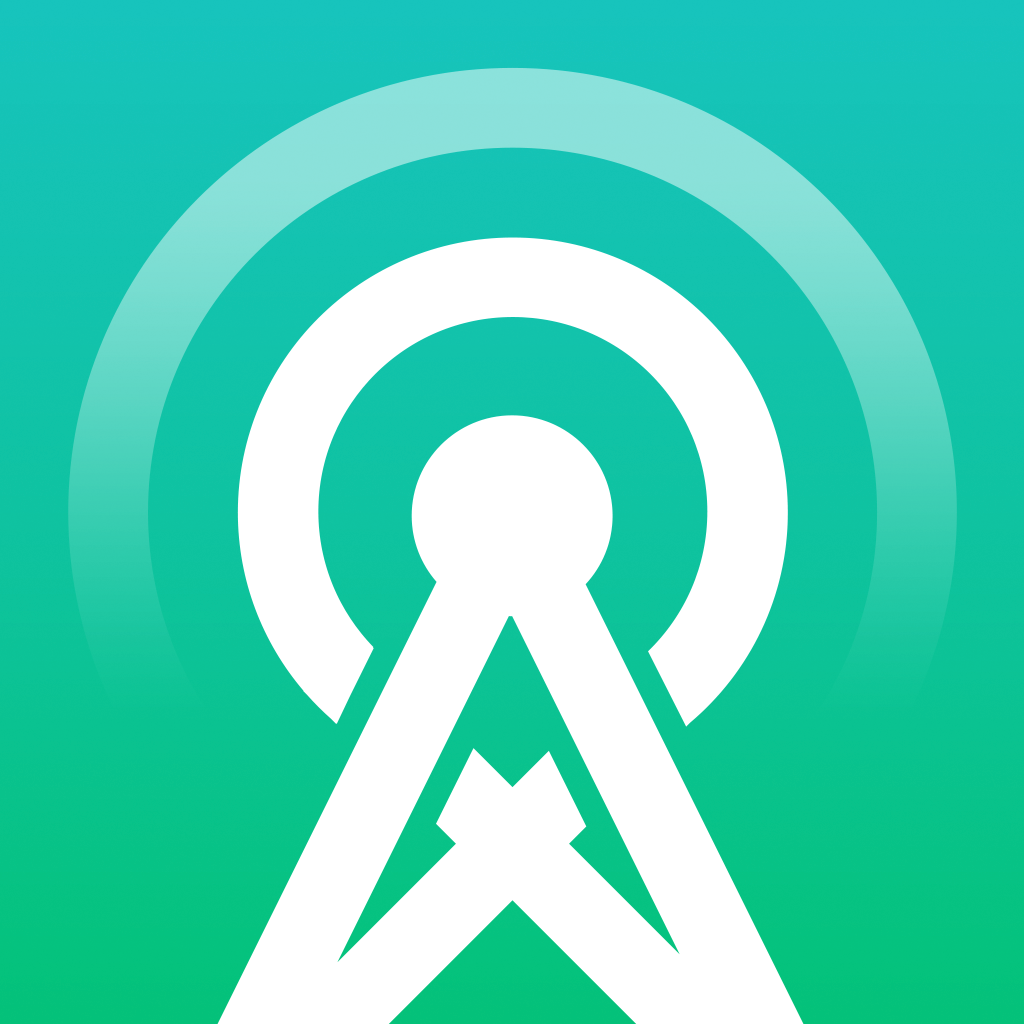 Castro — High Fidelity Podcasts
Supertop
Related articles