LEGO
Hero
Factory
Invasion
From
Below
To
Reach
The
App
Store
Next
Month
December 17, 2013
Developer Amuzo has confirmed that there's a brand new LEGO Hero Factory game in the pipeline. Called LEGO Hero Factory Invasion From Below, the new iOS application is set to launch in the App Store in January 2014, according to a recent press release.
It'll be the next title to launch from Amuzo, the developer explains. But what can iDevice users expect from the title? The press release notes: "Work on a construction site within the heart of Antropolis City has come to an abrupt halt as a deadly new threat has accidentally been uncovered. Suddenly a swarm of beasts invade the city from below causing chaos, their motives are unknown and their intelligence is brutal."
Amuzo continues:
To save the city from swarms of menacing minions and their five gigantic, evil boss beasts the experienced champions of the Hero Factory must combine forces and create new powerful Battle Machines to once again save the galaxy. Their quest will take them through Antropolis city and down to an underground world of crystal caves, acid pits and magnetic chambers. Can Rocka, Furno, Evo, Bulk, Breez, Surge and Stormer once again save the day or have the Heroes met their match?
Gamers must "dodge, jump, squish, and blast scuttling enemies," while at the same time "collecting vital components in order to build one of nine mighty Battle Machines."
Of course, this isn't the first LEGO Hero Factory game to reach the App Store. As you may remember, LEGO Hero Factory Brain Attack launched in the App Store earlier this year in January. It can be downloaded free of charge, and is optimized for the iPhone, iPad, and iPod touch.
LEGO Hero Factory Invasion From Below, however, looks to build in its prequel to offer gamers even more of a fun, fast-paced, and graphically impressive iOS game.
Adrian Smith, Head of Production at Amuzo, said:
We've really worked on creating a sense of scale with each encounter. From initially feeling vulnerable in a tight area when jumping from platform to platform in search of machine parts as beasts attack, there are plenty of power-ups and perks to boost weapons and abilities so players should then feel bold and brave when entering the wider boss arenas, and each level is packed with frantic fun. We're also thrilled to include action packed video content, revealing the story as you play the game.
As mentioned, LEGO Hero Factory Invasion From Below is set to reach the App Store in January 2014. We'll let you know once it's available to download.
See also: Regular Software Updates Have Helped Fuel Apple TV's Sales Growth, Say Hello To The "Definitive All-In-One" Neptune Pine Smart Watch, and Framed Gets A New Trailer, Promises Unique iOS Gameplay Set For 2014 Release.
Mentioned apps
Free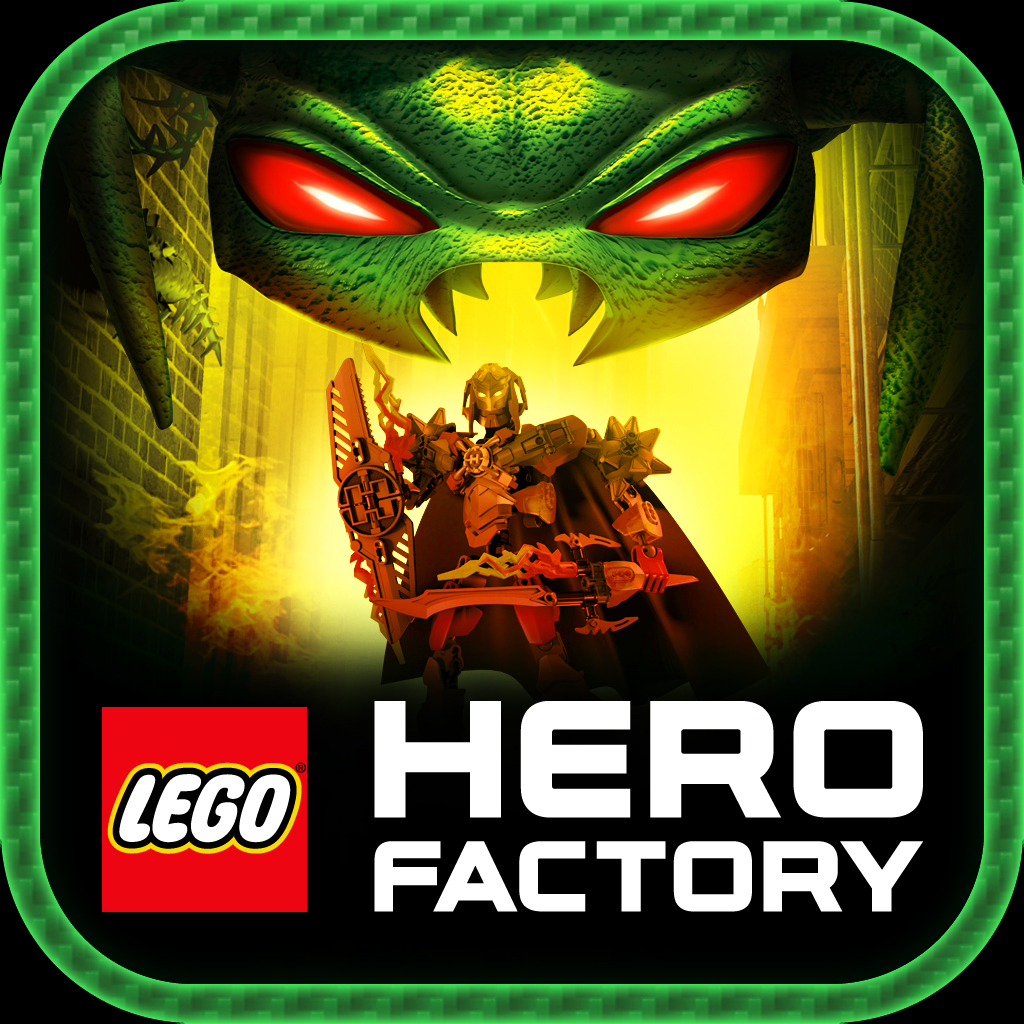 LEGO® Hero Factory Brain Attack
Amuzo Games Ltd
Related articles