Eliss
Infinity
Gets
A
Huge
Number
Of
Improvements
In
First
Major
Update
June 29, 2014
Eliss Infinity
, the sequel to the acclaimed 2009 multitouch puzzle game
Eliss
developed by
Steph Thirion
, has just received its first major update.
Released
last February, Eliss Infinity offers new ways to play Eliss, which has you fusing planets to turn them into giant orbs or splitting them into dwarf planets. One of the game's new modes is the eponymous Infinity mode, an endless mode where you can create bigger combos to get larger power-ups and higher scores. With its first major update, which brings the app to version 1.1, Eliss Infinity now features Infinity mode first and foremost in its unlock flow. As
noted
by Thirion:
This is the first Eliss Infinity update and it's a big one. A big change is it makes the Infinity game first and foremost, so the flow has changed a bit, in hindsight it should have been this way on launch.
In the game's unlock flow, Infinity mode now comes right after the tutorial, which has been improved with more comprehensible concepts. It is then followed by Odyssey mode after 5,000 points and Sandbox mode after three sectors. The first major update to Eliss Infinity also lowers the difficulty at the beginning of Infinity and in many sectors of Odyssey. Eliss Infinity 1.1 also sees the introduction of Game Center achievements and their in-game counterparts, Gems. If you've already played Eliss Infinity, expect to get some achievements and gems based on your progress when you update to the game's new version. If you can't see the video embedded above, please
click here
. Eliss Infinity 1.1 delivers a lot of other improvements. Here's the complete changelog for the update:
new: Game Center achievements,
new: Gems (achievements counterparts within Eliss interface),
new: Infinity score displays visualization of recent supernovas,
new: immediate visual feedback shows if planet should be bigger or smaller,
new: planet-grab anim and sound,
improved: damage sound now positional making it easier to locate collisions by sound when using headphones,
improved: portals will now only rarely overlap,
improved: removed 5 fingers limitation on iPad, now allows up to 11,
new: unlocking a mode displays an animation during game,
new unlock flow: tutorial -> infinity -> odyssey after 5000 pts -> sandbox after 3 sectors,
improved: Infinity difficulty: gentler difficulty curve until 4000 points,
improved: Odyssey difficulty: less supernovas required in many sectors,
improved: tutorial better at teaching disc-portal matching, collision, multitouch and infinity combos,
improved: infinity nova score to stay on screen longer,
improved: pause takes to modes screen instead of home,
improved: resume button more obvious,
improved: help pages,
improved: arp button now in Odyssey screen (appears after beating sector 1),
fixed: bug with syncing offline progress with online progress,
fixed: bug with infinity best score flag,
and more miscellaneous tweaks and fixes.
Compatible with iPhone, iPod touch, and iPad running iOS 6.0 or later, Eliss Infinity 1.1 is available now on the App Store as a free update or as a new $2.99 download.
Eliss Infinity earned
an AppAdvice Game of the Week honorable mention
shortly after its release. For more information on the game, check out
our original review
.
Mentioned apps
$2.99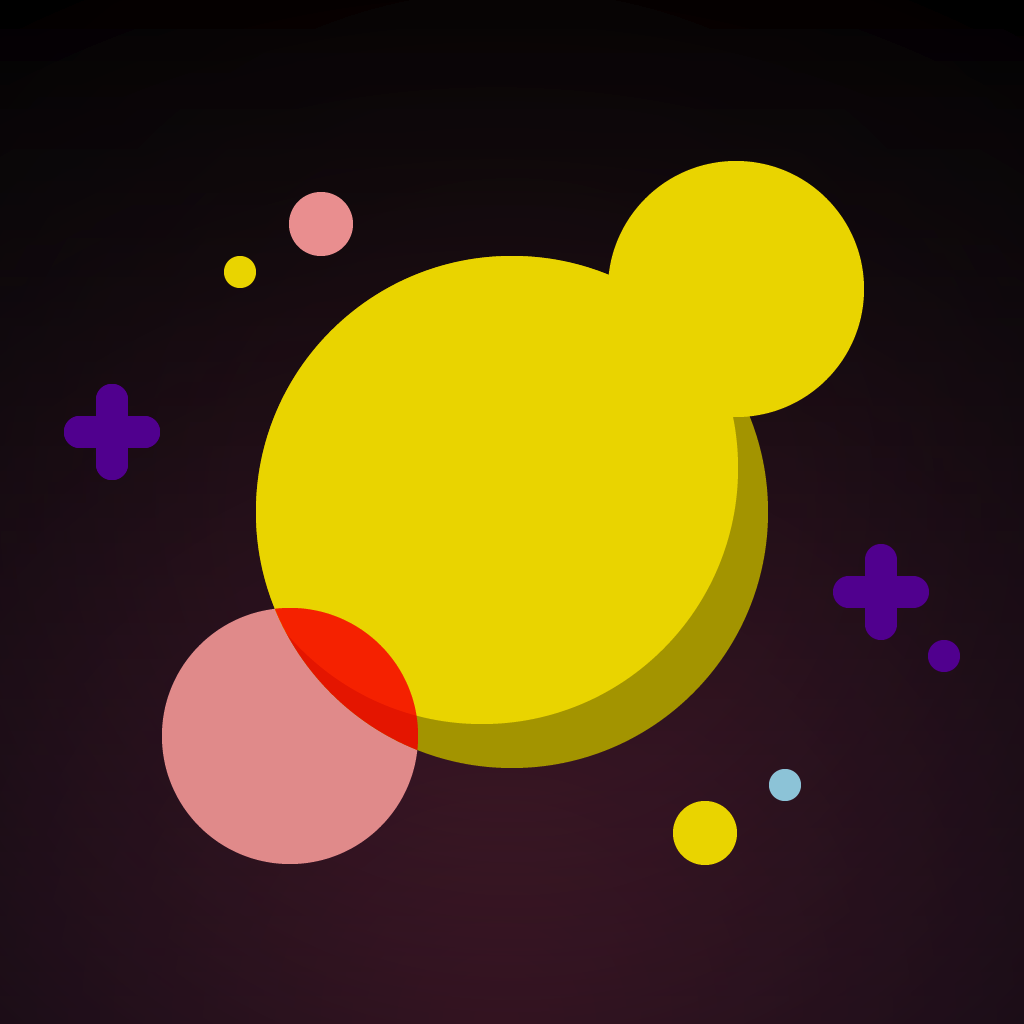 Eliss Infinity
Little Eyes LLC
$2.99
Eliss
Little Eyes LLC