Popular
color-connecting
sequel
TwoDots
gains
new
levels
and
Color
Blind
mode
July 24, 2014
It's time to connect with the first major update to
TwoDots
. TwoDots is
the sequel
to
Dots
,
the popular "game about connecting"
created by Betaworks. It retains the core color-connecting gameplay of the original game, but incorporates it into a new progression system. As explained in
our original review
:
If you remember from the original, the game mechanic is still the same: just link up at least two dots on the grid with your finger. Matches can be made either horizontally or vertically, but never diagonally. If you make a perfect square on the board (connecting the last point to the starting point to do so), then it will clear out all dots of that color from the board. But the biggest change from the original is the fact that the levels are not timed, instead, there are objectives to meet before you clear it and move on to the next stage.
The objectives need to be met using the limited number of moves allowed in each level. In essence, TwoDots is just like Dots'
Moves mode
, except it's level- and objective-based. With its first major update, TwoDots has gained 25 new Space levels and game balancing tweaks for the following levels: 28, 33, 42, 44, 52, 55, 64, 69, 85, 102, and 110. But perhaps the most notable inclusion in the update is the new Color Blind mode. First introduced in Dots through
its universal and multiplayer update
last year, Color Blind mode now lets colorblind players enjoy TwoDots by associating a certain symbol with each dot color in the game. As shown in the screenshot above, blue dots are marked with two vertical bars, red dots with a horizontal bar, green bars with a triangle, and yellow dots with a square. Color Blind mode can be enabled in the game's settings section, which is accessible by tapping the top-right corner button on the board or map screen.
Compatible with iPhone, iPod touch, and iPad running iOS 6.1 or later, TwoDots is available on the App Store for free.
TwoDots earned
an AppAdvice Game of the Week honorable mention
shortly after its release late last May.
Mentioned apps
Free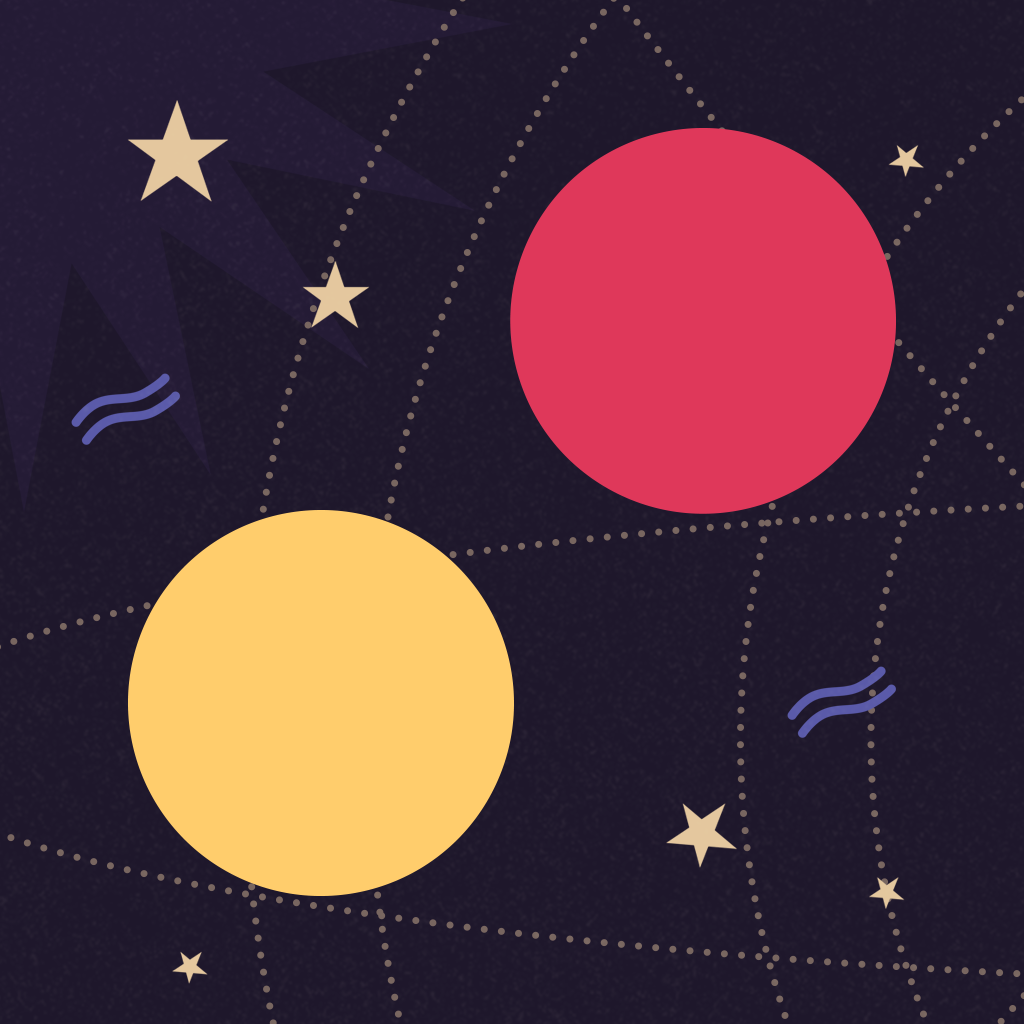 TwoDots
Betaworks One
Free
Dots: A Game About Connecting
Betaworks One
Related articles