AppAdvice
International:
iAds,
discounted
gift
cards,
iTunes
Festival
and
more
September 2, 2014
iAds
This week, Apple made a number of changes to its iAd advertising platform.
As our original article explained, two new ad styles and support for two new countries have been added to Apple's iAd. Our own Aldrin Calimlim delivered the news in an article published last Tuesday. He wrote:
The two ad types newly added to the iAd platform are full-screen interstitial banners and pre-roll video ads. The former type refers to ads that can be displayed as pages of content and as transitional screens between two sections of an app. As for the latter type, it refers to ads not unlike the ones that play before videos on YouTube.
However, international readers will be more interested to hear that support for both Russia and Switzerland has been added as of Apple's most recent iAd refresh. Coverage can be deployed for the new countries from inside iAd Workbench – the application developers use to deploy mobile iAd advertisements.
As of the recent change, iAds are now available in the United States, the United Kingdom, Australia, Canada, France, Germany, Hong Kong, Ireland, Italy, Japan, Mexico, New Zealand, Spain, and Taiwan.
Discounted iTunes Gift Cards
Also this week, PayPal started offering iTunes Gift Cards at 25 percent off their usual price in the United Kingdom. Available through PayPal's Digital Gifts store, discounted £15, £25, £50, and £100 cards could be purchased from the eBay-owned e-commerce company.
Unfortunately, however, the deal is no longer available; it ran from Aug. 26 to Aug. 28. Did you manage to pick up a discounted iTunes Gift Card this week?
Beats Music
We also heard this week that the Apple-owned Beats Music is raffling off tickets to iTunes Festival London 2014. There are a couple of catches, however, with the most significant being that entrants must be U.S. residents.
This is because a Beats Music account is required in order for users to participate in the contest. In addition to this, entrants must also be at least 18 years of age; in order to enter the competition, simply visit the Beats Music artist page of an act scheduled to perform at iTunes Festival London 2014 and follow the instructions there.
Our original article explained:
Beats Music is set to pick 25 winners, each of which will receive two-night hotel accommodations in London and a pair of tickets to the iTunes Festival for one of the following performances: Kiesza on Sept. 7, Calvin Harris on Sept. 7, Pharrell Williams on Sept. 10, Maroon 5 on Sept. 11, or Ed Sheeran on Sept. 29.
The competition, called #GoWithMe, runs until Sept. 20. You can download the Beats Music iOS application free of charge on the App Store.
iTunes Festival
Finally this week, and in more iTunes Festival-related news, Apple finalised the lineup for its series of London concerts. Last-minute additions to the schedule include Imelda May and The Mirror Trap, as well as Friend Within and Kate Simko & London Electronic Orchestra.
Here's the full lineup for the concert, which runs Sept. 1 to Sept. 30:
Sept. 1 – Deadmau5 + Friend Within + Kate Simko & London Electronic Orchestra
Sept. 2 – Beck + Jenny Lewis
Sept. 3 – David Guetta + Clean Bandit + Robin Schulz
Sept. 4 – 5 Seconds of Summer + Charlie Simpson
Sept. 5 – Kasabian
Sept. 6 – Tony Bennett + Imelda May
Sept. 7 – Calvin Harris + Kiesza
Sept. 8 – Robert Plant + Luke Sital-Singh
Sept. 9 – Sam Smith + Sohn
Sept. 10 – Pharrell Williams + Jungle
Sept. 11 – Maroon 5 + Matthew Koma + Nick Gardner
Sept. 12 – Elbow + Nick Mulvey
Sept. 13 – Paolo Nutini + Rae Morris
Sept. 14 – David Gray + Lisa Hannigan
Sept. 15 – The Script + Foxes
Sept. 16 – Blondie + Chrissie Hynde
Sept. 17 – Gregory Porter + Eric Whitacre
Sept. 18 – Jessie Ware + Little Dragon
Sept. 19 – SBTRKT
Sept. 20 – Rudimental + Jess Glynne
Sept. 21 – Ryan Adams + First Aid Kit
Sept. 22 – Jessie J + James Bay
Sept. 23 – Placebo + The Mirror Trap
Sept. 24 – Ben Howard + Hozier
Sept. 25 – Mary J. Blige
Sept. 26 – Lenny Kravitz + Wolf Alice
Sept. 27 – Kylie + MNEK
Sept. 28 – Nicola Benedetti + Miloš + Alison Balsom
Sept. 29 – Ed Sheeran + Foy Vance
Sept. 30 – Plácido Domingo
As usual, the iTunes Festival is being held at The Roundhouse in London, England; while tickets are available via a free-to-enter open competition, all 30 of the festival's shows will be streamed free of charge to iOS devices (via the iTunes Festival app) and to Apple TVs, as well as to Mac and PC computers.
See also: 5 surprises from past Apple iPhone events, Today's apps gone free: abc Notes, Postcard Maker, Runr and more, and Sorry Apple, but Wellograph is the world's first sapphire crystal smart watch.
Mentioned apps
Free
Beats Music
Beats Music, LLC.
Free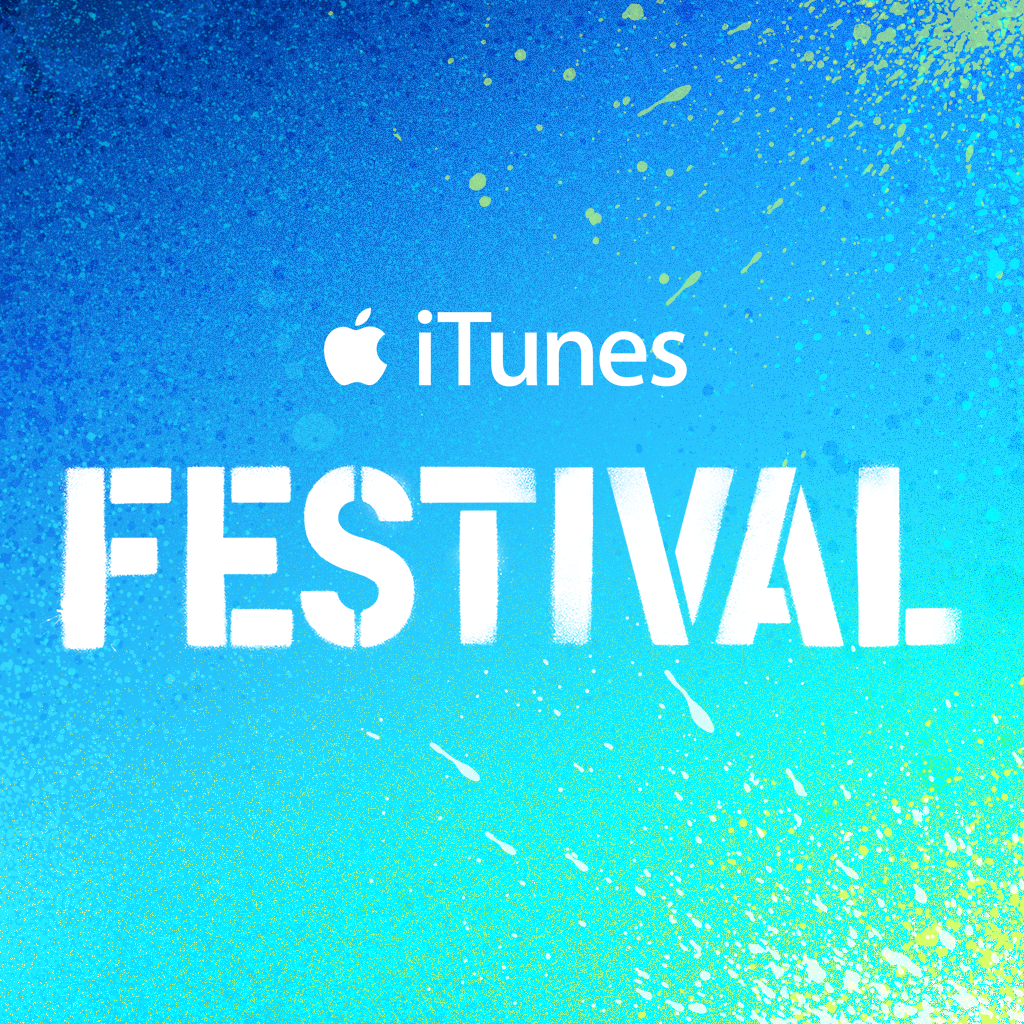 iTunes Festival
iTunes