Gunslugs
2
gets
an
impressive
new
trailer,
set
to
launch
later
this
year
September 17, 2014
OrangePixel, the one-man developer behind a handful of fun iOS titles, is bringing a brand new application to the App Store later this year called Gunslugs 2. Following on from the original title of the same name, the upcoming app promises more of the same "chaotic, fun, arcade action" for iOS device owners, and it's just spawned a new trailer.
According to the developer (via TouchArcade), Gunslugs 2 is "around 80 percent complete." While it was originally supposed to hit the App Store this month, an October launch for the application is apparently looking more likely. But what can we expect from the upcoming title? OrangePixel explains:
The evil Black Duck Army is at it again, and only the Gunslugs can stop them. They are using their signal towers to send signals into outer space.. why? nobody knows, but it can't be a good thing!

While unlocking the various Gunslugs characters and their weapons, survive the six area's and defeat the Black Duck Army before it's too late!

With a story line written by the guy who wrote the "grmbls" and "arrrghh" in the Expandables 2 script, and cut scenes influenced by Michael Bay, Gunslugs 2 takes all the cliche's from action movies and dumps them into one big fun action game in full pixel-art vision.
Here's the aforementioned trailer, see what you think:
We'll let you know once Gunslugs 2 blasts onto the App Store. As mentioned, the game is very nearly complete.
In the meantime, the original Gunslugs is available on the App Store for $1.99, and it's a universal application optimized for the iPhone, iPad, and iPod touch.
See also: Check out the first unboxing video of Apple's iPhone 6, AppAdvice is hiring! We're looking for app enthusiasts who love to write, and Carrot Fit 3.0 features 'most entertaining' integration with Health app on iOS 8.
Mentioned apps
$1.99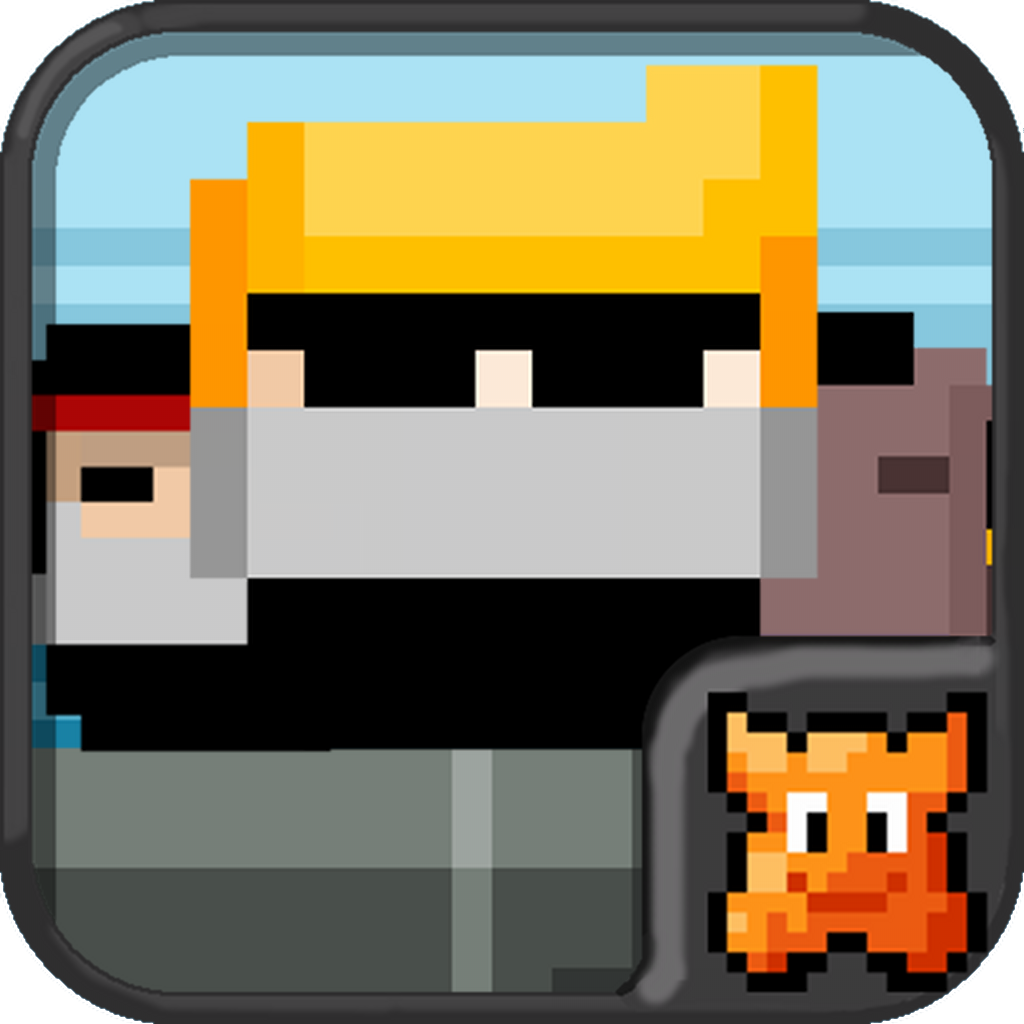 Gunslugs
Pascal Bestebroer
Related articles