Evernote
revamps
its
paid
subscription
offerings
with
the
addition
of
a
new
Plus
tier
Getting Stuff Done
April 29, 2015
Evernote is making some big changes to its paid subscription offerings with a new update to its iOS app.
In addition to the basic, free option and Premium tier, the new Plus offering fits in between.
For an in-app purchase of $2.99 per month or $24.99 per year, you'll receive offline access to notes, passcode lock, and the ability to automatically turn emails into notes in Evernote. You'll also be able to upload 1GB of information per month to the service with a maximum of 50MB per note.
The Premium tier, along with all of the usual features like business card scanning and more, will now offer unlimited uploads for users. The maximum size per note is limited to 200MB. That tier costs $5.99 per month or $49.99 per year.
Free users are still limited to 60MB of uploads per month.
The Evernote app can be downloaded now on the App Store for free. It's universal for both the iPhone/iPod touch and iPad/iPad mini.
I'm a big Evernote user, and glad to see the addition of the new Plus tier. It offers a nice choice for users who don't upload a huge amount of materials but who still want to take advantage of some of the service's great powerful features.
And Apple Watch users can take advantage of the app on the new wearable device. Here's an interactive preview from our sister site WatchAware. They also named Evernote as one of the best productivity apps for the watch.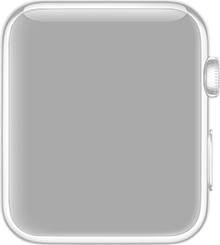 For other recent app news, see:
TripAdvisor versus Kayak: travel apps go head to head
,
A beautiful and rich MMORPG experience awaits you in Forsaken World Mobile, coming this summer
, and
Popular Periscope app gets an update to show broadcast history
.
Mentioned apps
Free
Evernote
Evernote
Related articles