Powerful
automation
app
Workflow
gets
even
smarter
with
an
update
Getting Stuff Done
June 4, 2015
AppAdvice's Top Paid iPhone App of 2014, Workflow, has just received a nice update with the move to version 1.2.2.
The app, if you haven't heard, is all about automation. It allows everyone from amateur to power users to create different workflows that tie together different actions to complete a task. The different workflows can be run from the actual app, on your home screen, or even as a share extension in iOS 8.
You can create a workflow with a simple drag-and-drop interface. If you don't know where to start, the app's Gallery showcases some top workflows from the community and other developers. It's a great place to start learning about what you can do with with Workflow.
And you can even use Workflow on your Apple Watch. Here's an interactive preview of the app courtesy of our sister site WatchAware.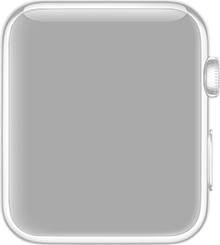 Here's a list of some of the major improvements in the update. The complete list can be found here.
• Seven new actions that integrate with Todoist, Wunderlist, Imgur, and more
• Added the ability to send emails immediately, without tapping Send
• Made the Request Uber action happen immediately, without switching to the Uber app
• Added Watch support for Send Email, Select Music, Show Notification, and Request Uber
• Fixed making PDFs of web pages that require you to be logged in
• Fixed an issue where a Repeat action inside another Repeat action did not work correctly
Workflow is a universal app designed for the iPhone/iPod touch and iPad/iPad mini. It can be purchased now on the App Store for $2.99.
For other app news today, see: Create your own exciting adventure games with Wunderverse, Steal some loot and sneak through streets in Robbery Bob 2, and Rev up your engines with the updated Mini Motor Racing WRT.
Mentioned apps
$2.99
Workflow: Powerful Automation Made Simple
DeskConnect, Inc.