Twitterrific
gets
neat
new
facial
recognition
feature
Digital Communicator
June 29, 2015
Twitterrific, the seminal and popular Twitter client for iOS developed by The Iconfactory, has just received a minor but nonetheless noteworthy update.
What makes the update notable is the addition of a rather nifty facial recognition feature.
Nope, this one's not for when you're taking a selfie or a group shot to upload in the app; the camera in iOS already has that featured baked in. Rather, Twitterrific's new facial recognition feature is programmed with the desired result of properly framing subjects in rich media previews, particularly ones with faces like people, animals, and even their cartoon counterparts.
See the composite image below for a demonstration of facial recognition in Twitterrific. On the left, the pre-update Twitterrific's preview of a photo of Marilyn Monroe focuses on the Holywood icon's thighs, which happen to be in the center of the image. But on the right, this has been remedied in the new version of Twitterrific, whose preview rightly shows Monroe's face.
The new version of Twitterrific also introduces the ability to swipe from the left edge of the screen to go back from views where the gesture was previously not supported, as in the detail or discussion view. This is a more convenient way to navigate away from a certain view than, say, having to tap the Close button at the top, so it's nice that it's been expanded to cover other areas in the app.
Moreover, Twitterrific now offers notifications for quoted tweets, which the app began supporting with its update earlier this month. To toggle this new notification type, or any of the other notification types for that matter, go to Twitterrific's in-app settings section, as shown below.
The latest update to Twitterrific also packs in the following improvements and bug fixes:
Optimized loading, rotation, and scrolling throughout the application
Visual improvements to navigation bars and in-app notification banners
In-app notifications no longer obscure bottom timeline navigation
Gestures for dismissing photos and videos are now more responsive
Tapping timeline header bars now supports scroll to top/marker behavior
Zosimo font supports Cyrillic and improves readability
Improved network efficiency when saving Tweetmarker
VoiceOver now reads quoted tweets
Minor UI tweaks in Today view
Improved reliability of posting tweets & downloading images when backgrounded
Adjusted logic when asking to save drafts from the compose screen
Fixed a problem when restoring reading position in lists
geo.itunes.apple.com URLs now open properly
The update benefits not only the Twitterrific iOS app itself, but also the app's companion app for Apple Watch. Support for notifications for quoted tweets has also been added to Twitter for Apple Watch. Furthermore, on Twitterrific for Apple Watch, readability of notifications and VoiceOver support have been improved.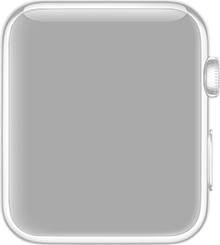 If you can't see the preview embedded above, please click here.
Compatible with iPhone, iPod touch, and iPad running iOS 8.0 or later, and optimized for Apple Watch, Twitterrific is available on the App Store for free, with in-app purchases offered for unlocking additional features such as notifications, tweet translation, and ad removal. After updating to its new version, you'll be prompted to sign in with your Apple ID to restore your in-app purchases.
See also: It's time to finally sell those old CDs with Decluttr, Let Tripwolf guide you to the best travel spots, and Radar – Stay Informed lets you keep up with your contacts.
Mentioned apps
Free
Twitterrific 5 for Twitter
The Iconfactory
Free
Twitter
Twitter, Inc.
Related articles