The
Force
awakens
in
new
official
Star
Wars
app
from
Disney
App-dicted
July 9, 2015
If you find the lack of an official comprehensive news and entertainment app for the "Star Wars" franchise disturbing, you'll be pleased to learn that Disney has just rectified that omission. Indeed, ahead of the release of "Star Wars Episode VII: The Force Awakens" in December, the owner of the immensely popular epic space opera franchise created by George Lucas has just launched such an app, simply called Star Wars.
The Phantom Interface
The first time you launch the Star Wars app, you'll be prompted to choose the Light Side, the Dark Side, or Droid. Your choice determines the look and feel of the app, with a different theme (including design elements, animations, and sounds) for each preference. But whichever you prefer, you get the same types of content and features in an interface that mimic's the franchise's familiar spacecraft dashboard design.
A News Hope
Star Wars is first and foremost a source of news from a galaxy far, far away — that is, news and information related to the eponymous franchise. As such, it includes a breaking news-style ticker that offers quick updates (like that one regarding the planned spinoff film for Han Solo) and an official feed with the latest news and announcements.
The app also offers quick and easy access to official "Star Wars" videos, apps, and other digital products. Furthermore, it looks back on the past with a "This Day in Star Wars History" fun fact feature and looks forward to the future with a countdown timer for upcoming major releases, most notably "The Force Awakens."
The app even provides "Star Wars"-themed weather conditions and forecasts, including a "feels like" bit that likens the weather in the real world to that of a certain location in the "Star Wars" universe.
Revenge of the GIFs
The app also includes a collection of GIFs taken from various scenes in the film and categorized into several emotions and reactions. Just tap on a GIF to copy it into your device's clipboard, ready to be pasted and shared via your favorite messaging or social media app. (But this is a more involved means of sharing "Star Wars" GIFs than using the Disney GIF keyboard app.)
If you want to create and share "Star Wars" images starring you yourself, you can do just that in the Star Wars app. Want to transform into a Jedi, an X-wing pilot, a carbon-frozen Han Solo, or Princess Leia with her famous fair buns? Just take a "Star Wars" selfie by properly positioning your face within templates featuring costumes and settings from the franchise.
The app also features a sound board section where you can play classic "Star Wars" sound clips and sound effects. I don't know about you, but "I got a bad feeling about this."
You can also sign up for or log in with your Star Wars ID to build a profile and join the rest of the connected fandom.
Augmented Reality of the Jedi
The augmented reality is strong with this app.
For one thing, there's a Force Trainer section where you can make like Luke Skywalker as a budding Jedi in "Star Wars Episode IV: A New Hope" and hone your lightsaber-wielding skills with a virtual training remote.
There's also an in-app augmented reality camera that you can use to scan a special "Star Wars" poster to unlock 3-D characters from "The Force Awakens."
May the app be with you
If you can't see the video embedded above, please click here.
The Star Wars app is available now on the App Store for free. It's designed for iPhone and iPod touch running iOS 7.1 or later, although it's not yet optimized with native resolution support for iPhone 6 and iPhone 6 Plus. Note that on account of the size and scope of its content, the app requires device storage space of well over 100MB.
If you're a fan of the "Star Wars" franchise (that is to say, if you're neither born yesterday nor living under a rock on the planet of Tatooine), the Star Wars app is an absolute must-have for getting your "Star Wars" news and entertainment fix.
The Star Wars app is the latest addition to Disney's portfolio of iOS apps and games based on the "Star Wars" franchise, which includes Star Wars Journeys: Beginnings, Star Wars Journeys: The Phantom Menace, Star Wars Rebels: Recon Missions, Star Wars: Commander, Star Wars Scene Maker, and Star Wars – Heroes Path.
See also: Star Wars: Uprising needs your help now, before its release, Feel the Force: 'Star Wars: The Digital Movie Collection' launches on the iTunes Store, and 'Star Wars: Rebels'-inspired table is heading to Zen's Star Wars Pinball.
Mentioned apps
Free
Star Wars
Disney
$3.99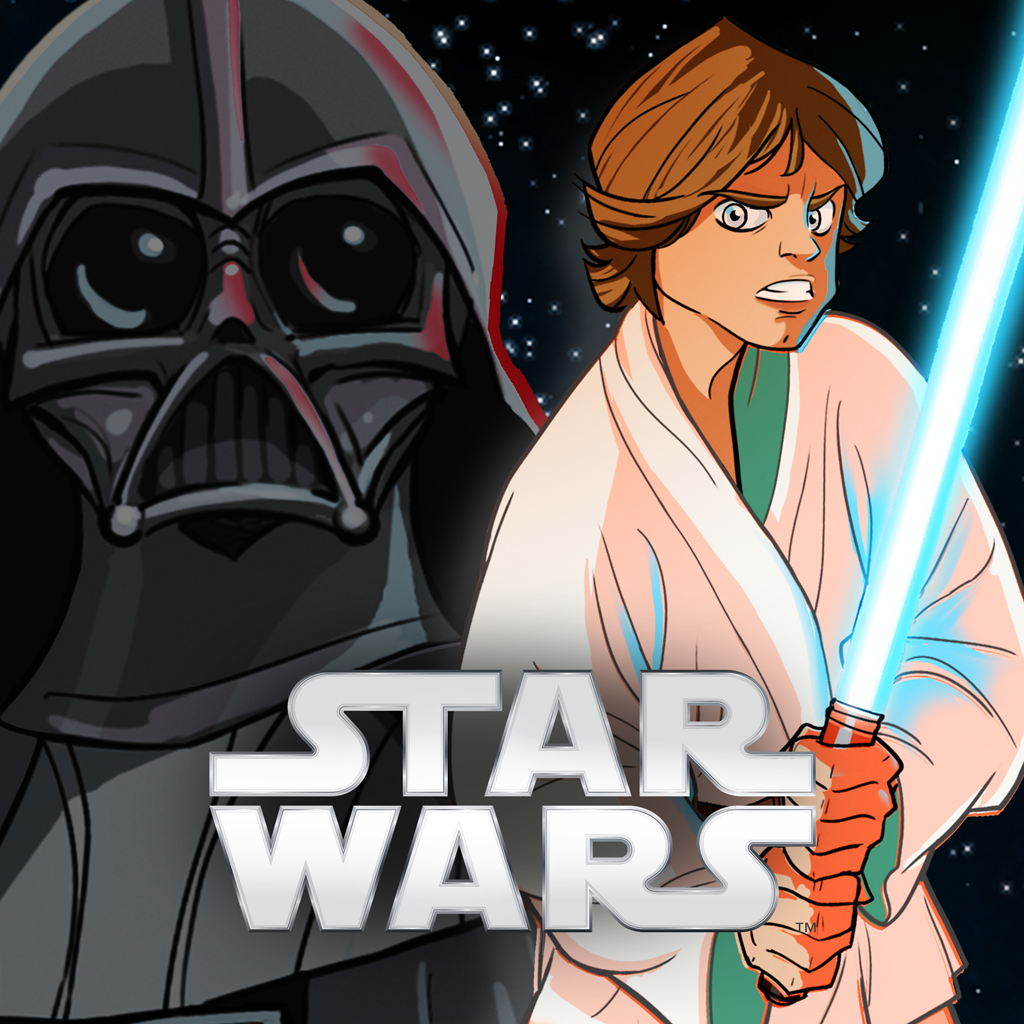 Star Wars - Heroes Path
Disney
Free
Star Wars Journeys: Beginnings
Disney
$6.99
Star Wars Journeys: The Phantom Menace
Disney
Free
Star Wars: Commander
Disney
Free
Star Wars Scene Maker
Disney
Free
Star Wars Rebels: Recon Missions
Disney
Free
Disney Gif
Disney
Related articles