Step
up
to
the
plate
with
TuneIn's
new
Premium
tier
Sports Center
August 25, 2015
Subscription services are all the rage these days, and TuneIn has joined the fray recently with its new Premium tier available on the Web or through its newly updated iOS app.
As the service's name suggests, TuneIn allows users to listen to more than 100,000 terrestrial and online radio stations. The app is easy to use, and is definitely a fun way to discover music you've never heard before.
Professional baseball, soccer, and more
And the new Premium subscription, which costs $7.99 per month, is a sports fan's dream. Along with the United States, the tier is also available in Canada and the United Kingdom. TuneIn is planning to expand the offering to more countries soon.
Subscribers can listen to live play-by-play coverage of all Major League Baseball games, both the home and away broadcasts. Soccer fans can also listen to live coverage of the Barclays Premier League and Bundesliga matches.
You'll also receive access to 600 commercial-free music stations, unlimited access to more than 40,000 audiobooks, and 16 different language learning stations.
Visit TuneIn's site to find out more information or to sign up for a free, 30-day trial to the Premium tier. You can also sign up for a subscription through version 8.1.1 or later of the app.
I'm a big fan of TuneIn, and for baseball and soccer fans, the new Premium offering sounds great. The commercial-free radio stations also sound like a great perk and a sets it apart from other apps like iHeartRadio.
Wrapup
There are two different universal TuneIn Radio apps available to download on the App Store now. TuneIn Radio Pro costs $9.99 while TuneIn Radio is free.
The major draw of the Pro version, along with no display advertisements, is the ability to record what you're listening to for later playback – even while offline.
Both apps also offer support for the Apple Watch. With the watch, users can change stations, jump to recent or related stations, follow stations or shows, play content, and see what's playing. Here's an interactive preview courtesy of our sister site WatchAware.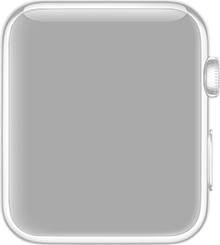 For other app news today, see:
You don't have to be a photographer with Top Camera 2
,
Viber gets enhanced spam handling on iOS
, and
Hit or Miss? helps you make a fashion statement.
Mentioned apps
Free
TuneIn Radio - Stream Live Radio
TuneIn
$9.99
TuneIn Radio Pro
TuneIn
Free
iHeartRadio - Free Music & Radio
iHeartMedia Management Services, Inc.
Related articles