Powerful
Twitter
client
Twitterrific
updated
with
iOS
9
multitasking
and
more
Digital Communicator
September 23, 2015
One of the best third-party Twitter clients is ready for iOS 9. With a recent update, Twitterrific has moved up to version 5.13.2.
The major new features in the update should definitely please iPad users. All iPads can now take advantage of the Slide Over multitasking feature using the app. And anyone with an iPad Air 2 or fourth-generation iPad mini can access the Split View feature and have Twitterrific, along with another app, active on the tablet's screen simultaneously.
Users can now also send and receive direct messages up to 10,000 characters through the app. If you're juggling multiple Twitter handles, swipe up or down on your timeline with two or three finger to quickly change accounts.
Here's the complete list of improvements:
• Tweets that contain only an image no longer have a stray blank line
• Improved reliability when restoring scroll position to the marker
• A local push notification is generated if an action fails while the app is in the background
• Unread tweets indicator no longer counts muted tweets
• More responsive when switching between accounts
• Improved VoiceOver accessibility when using the pinned sidebar in landscape
• VoiceOver can now open quoted tweets
• VoiceOver's focus on tweets should be more stable
• Links to gofundme.com now generate a thumbnail image
• Various performance improvements
A universal app designed for the iPhone/iPod touch and iPad/iPad mini, Twitterrific can be downloaded now on the App Store for free. You can unlock other features with in-app purchases. The best deal is a $4.99 purchase to unlock push notifications, remove ads, and brings support to translate tweets.
You'll need to at least unlock push notifications, which is $2.99, to use the handy Apple Watch app. Here's an interactive version of the app courtesy of our sister site WatchAware.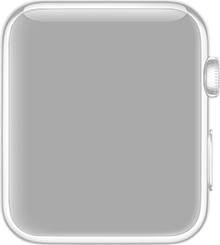 If you're looking for an alternative to Twitter's official iOS app, it's hard to go wrong with Twitterrific. With the freemium pricing structure, you can give the app a try before needing to spend money to unlock all of the features. And especially for iPad users, the new update makes the app even that more useful.
For other app news today, see: Pixelmator is fully ramped up for iOS 9 in its latest update, Track and view all of your activities in an Instant, and Can't make a decision? Leave it up to Good Luck!
Mentioned apps
Free
Twitterrific 5 for Twitter
The Iconfactory
Related articles