Evernote
to
discontinue
popular
annotation
app
Skitch
on
iOS
Getting Stuff Done
December 18, 2015
The trend seems to be that certain functions of apps are spun off into their own standalone apps, as in the cases of Facebook and Messenger, Foursquare and Swarm, and PlayStation App and PlayStation Messages. But Evernote dares to be different, as it plans to discontinue the popular annotation app Skitch in favor of its flagship note-taking app.
So long, Skitch
As it has announced in a new blog post, while it intends to continue offering and supporting Skitch for Mac, Evernote has decided to end the development of Skitch for iOS as well as Windows, Windows Touch, and Android.
As one of the many users who have found Skitch to be a neat (if not exactly great) app for annotating photos and documents, I'm a bit saddened by this news. Fortunately, though, Evernote advises users like me to rest assured that the core features of Skitch will live on within the main Evernote app.
Skitch offers tools for marking up images and PDFs with indicators, labels, shapes, blurs, and more. And these tools have indeed been integrated into the Evernote app. Just select a photo or PDF in any of your notes in Evernote and tap the encircled "a" button to start using those tools.
It's not just you, Skitch
In addition to Skitch, Evernote is also set to discontinue its Clearly browser extension for making webpages more readable, and its official app for the Pebble smart watch. For alternatives to those, Evernote suggests using its Web Clipper and the third-party Powernoter app for Pebble (or if you have Apple's smart watch, there's Evernote for Apple Watch).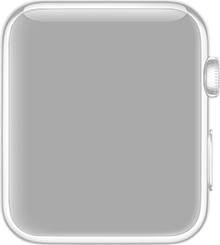 If you can't see the demo embedded above, please
click here
.
Evernote plans to wind down Skitch, Clearly, and Evernote for Pebble and make them unavailable for download by Jan. 22, 2016. You can continue using them after that date, but they will no longer be updated nor will Evernote offer support in relation to them.
As for Evernote's main app, it was recently updated on iOS with 3D Touch Peek and Pop on all note lists, an audio quick note button on the home screen, easier viewing of section details on the home screen, and direct access to search from the app's Today widget.
Compatible with iPhone, iPod touch, and iPad running iOS 8.1 or later, Evernote is available on the App Store for free, with in-app purchases for unlocking additional features through a Plus or Premium subscription.
And to reiterate: Skitch for iOS will remain available on the App Store until Jan. 22.
Originally developed by Plasq, Skitch was acquired by Evernote in August 2011.
Mentioned apps
Free
Evernote
Evernote
Free
Skitch - Snap. Mark Up. Send.
Evernote
Free
Facebook
Facebook, Inc.
Free
Messenger
Facebook, Inc.
Free
Foursquare - Find Places to Eat, Drink, and Visit
Foursquare Labs, Inc.
Free
Swarm by Foursquare
Foursquare Labs, Inc.
Free
PlayStation®App
PlayStation Mobile Inc.
Free
PlayStation®Messages
PlayStation Mobile Inc.
Free
Skitch - Snap. Mark up. Share.
Skitch
Related articles