Runkeeper
updated
with
a
number
of
improvements
for
the
Apple
Watch
Connected Fitness
December 16, 2015
Instead of packing on those extra dreaded holiday pounds, popular workout app Runkeeper has made it even easier to track your exercise on the Apple Watch with a move to version 6.4.
Even better on the watch
As a reminder, the watch app became much more useful back in October with an update. Thanks to WatchOS 2.0, the app can be run natively on the wearable device so your can leave your iPhone at home.
Tracking will take place from your wrist, and you'll also be able to see real-time heart rate data. A Force Touch or swipe can pause your activity.
Here's an interactive preview from our sister site WatchAware.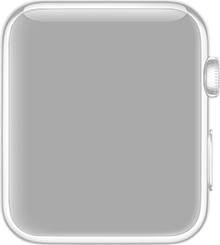 With the new version of the watch app, you'll be able to select a specific type of workout like a training plan or prescribed workout.
A quick swipe will let runners see specific splits on the watch. During a training plan workout, you can view specific intervals. If not, you can just view 1-mile split information.
When you leave your iPhone at home, you can now also view pace and stride graphs in the activity summary on the phone. Finally, users can also view a dedicated Apple Watch summary page and show a map of the general area they ran in.
The two other improvements in the update aren't related to the Apple Watch. Along with making the shoe tracking feature better, the app will ask you how each run felt – great, OK, or bad. Runkeeper is promising to do something "smart" with that information.
Wrap-up
Runkeeper is designed for the iPhone/iPod touch. It can be downloaded now on the App Store for free.
With an in-app purchase of $9.99 per month or $39.99 per year, you can unlock a subscription to Runkeeper Go. Some of the features for subscribers include prescribed workouts, premium training plans, lifetime insights, and live broadcasting of runs.
For other app news and reviews today, see: Merge bears and unravel a heartfelt story in Puzzle Bear, Add a new style and enjoy full HD with a Replay Video Editor, and Facebook Messenger gets 3D Touch, requests and snowflakes.
Mentioned apps
Free
Runkeeper - GPS Running, Walk, Cycling, Workout, Pace and Weight Tracker
FitnessKeeper, Inc.
Related articles