Twitterrific
updated
with
hearts
and
likes
along
with
revamped
Today
screen
Digital Communicator
February 2, 2016
Twitterrific, the popular third-party Twitter client developed by The Iconfactory, has just received an update that delivers noteworthy refinements to its existing features.
Revamped Today and other notable changes
Before anything else, it's worth noting that the latest update to Twitterrific has changed stars and favorites into hearts and likes, i.e., in the app, the star icon has been replaced with a new heart icon and favorites have been renamed likes. This is in accordance with Twitter's new guidelines, which the social networking company began implementing in November. Twitterrific's chief competitor, Tweetbot, was updated with the same modifications a couple of days ago.
But undoubtedly the most significant change brought about by the latest update to Twitterrific is the app's redesigned Today screen. Not to be confused with the Today view in Notification Center (which the app is yet to support), the Today screen is accessible from the app's sidebar, and as outlined by The Iconfactory, it now lets you:
See likes, retweets, follows, and quotes all in one place
Configure the display to show any combination by toggling each type of event on or off
Long press a toggle button to switch between showing all events or just the events of that type
Sort the view by recent events or your most popular tweets
3D Touch events to get a quick preview, or tap them to jump straight to the relevant tweet or profile
The new version of Twitterrific also introduces a tweaked profile view that now shows a thumbnail grid of recently posted photos and videos, as in Tweetbot.
The update also excludes direct messages from the unified timeline — and about time, too, seeing as the inclusion of direct messages in the timeline may lead to confusion and may cause otherwise private messages to be tweeted publicly.
Moreover, the update optimizes Twitterrific for watchOS 2.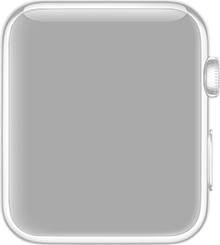 If you can't see the demo embedded above, please click here.
Improvements and fixes
The latest update to Twitterrific also delivers some bug fixes and the following improvements:
Tab bar supports 5 buttons on iPad, and on iPhone when on the bottom or in landscape
The tab bar can be set to the bottom in portrait on the iPad (formerly only an option on iPhone)
Sidebar button shows an unread badge when there are unread direct messages
Added "Open In Firefox" to share sheets for links and as a browser option (appears if Firefox is installed)
Improved streaming reliability
Streaming automatically connect when you join a wifi network while the app is open
Added "Share" to the options menu for tweets (same as long pressing on a tweet)
More robust network error handling and automatic retry logic
Improved the transition between popups and Safari View Controller
Added URL schemes to clear all muffle rules and the cache
Reduced memory usage
Variety of performance enhancements
Compatible with iPhone, iPod touch, and iPad running iOS 9.2 or later, the new version of Twitterrific is available now on the App Store for free. The app offers in-app purchases for unlocking additional features including push notifications, tweet translation, and ad removal.
Admittedly, I prefer Tweetbot for Twittering on my iOS devices. But I can't deny that, especially in light of its latest round of enhancements, Twitterrific is a great alternative not only to the less than stellar official iOS app of Twitter but also to the acclaimed feature-rich app developed by Tapbots.
Mentioned apps
Free
Twitterrific 5 for Twitter
The Iconfactory
Free
Twitter
Twitter, Inc.
$9.99
Tweetbot 4 for Twitter
Tapbots
Related articles