Colossal Short Stories Collection
Cognitive Bits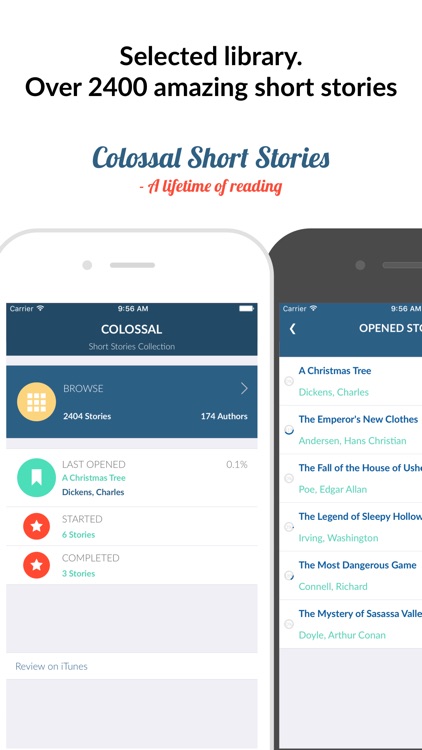 For those interested in a short story app with a very large selection.
The Colossal Short Stories Collection app offers over 2,400 short stories in a variety of genres. From adventure to romance, the app has classics as well as new works. Bonus features include a reading time estimate, text-to-speech, and a bookmarking system. There are no extra downloads and you can read stories from Mark Twain, Edgar Allan Poe, Oscar Wilde, and many other well-known authors.
Why we love it
When you have a few minutes to spare on a break or in a waiting room, pop open Colossal Short Stories Collection for an entertaining tale.