6
Apple
Watch
Apps
to
Help
You
Get
in
Shape
Start
your
fitness
journey
with
the
wearable
device
That iThingy You're Wearing
May 13, 2016
While the Apple Watch can help you accomplish a number of tasks, it's also easily one of the best fitness trackers on the market. We're highlighting six great Apple Watch apps and complications to help make the road to a healthier lifestyle just a bit easier.
Pedometer++
Pedometer++
Even though the Apple Watch can be used to count steps, the data isn't exactly known to be accurate. In my experience, it will underestimate my step count significantly each day, especially if I push a stroller or shopping cart. But Pedometer++ can provide a better overall look at your steps during the day. It combines the data from both your watch and the motion coprocessor on an iPhone to give a complete picture of your steps.
My favorite watch feature is the recently updated complication for the Modular watchface. It will show your step count and dynamically update through the day. You can also take advantage of a workout mode that can be started directly from the wearable device.
Free
Pedometer++
Cross Forward Consulting, LLC
Fit Men Cook
Fit Men Cook
Along with exercise, eating healthy is also a big part of getting fit. And Fit Men Cook is a unique and interesting recipe app that can help even the worse cook make a great tasting meal. The Apple Watch app definitely comes in handy at the grocery store. After adding any recipe from the app, you can see exactly what you need to purchase by specific recipe or by aisle.
$2.99
Fit Men Cook - Healthy Recipes
Nibble Apps Ltd
Streaks
Streaks
Streaks is a to-do list for healthy habits. You can add up to six different tasks to accomplish each and every day. Along with being able to create your own task, you can select from a number of presets including walk or run, workout, stand, climb flights, and much more. Anything tied into Apple's Health app will automatically be updated. Using the watch app, you can view the progress on all of your to-do items. It also offers a complication so you can view your tasks on a certain watchface.
Interestingly, the app isn't confined to healthy habits. You can even create items like walk the dog or read for 10 minutes.
$3.99
Streaks
Quentin Zervaas
Strava

Strava
Strava is a great way to track outdoor exercises like biking and running. All activities, preferences, and training goals automatically transfer to your Apple Watch. During exercise, you can track time, speed, and distance directly from the watch. After the end of the activity, the results sync with Strava and you'll see a quick summary on the watch. A Glance will show you a summary of the weekly training volume and progress toward specific goals. It's also easy to toggle between a ride and run with a simple Force Touch.
Free
Strava Running and Cycling - GPS Run and Ride Tracker
Strava Inc.
Record by Under Armour

Record by Under Armour
Another fitness tracking system, Record by Under Armour focuses on four major areas – activity, nutrition, fitness, and sleep. On the Apple Watch, you'll be able to view the dashboard and also see pace, heart rate, and distance without needing your iPhone.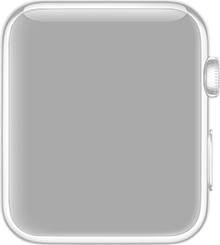 Free
Record by Under Armour - Exercise Smarter, Feel Better, Live Longer, connects with UA HealthBox
MapMyFitness
Lose It!

Lose It!
One of the best ways to keep track of your calorie intake, Lose It! also allows users to track exercise, plan meals, and stay motivated to make healthier choices. On the Apple Watch, users can view their daily calorie count and even log different meals. A complication will show exactly how many calories are remaining in the day to stay on track.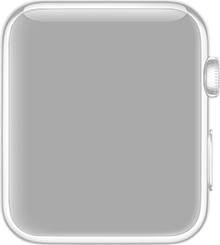 Free
Lose It! – Weight Loss Program and Calorie Counter
FitNow, Inc.