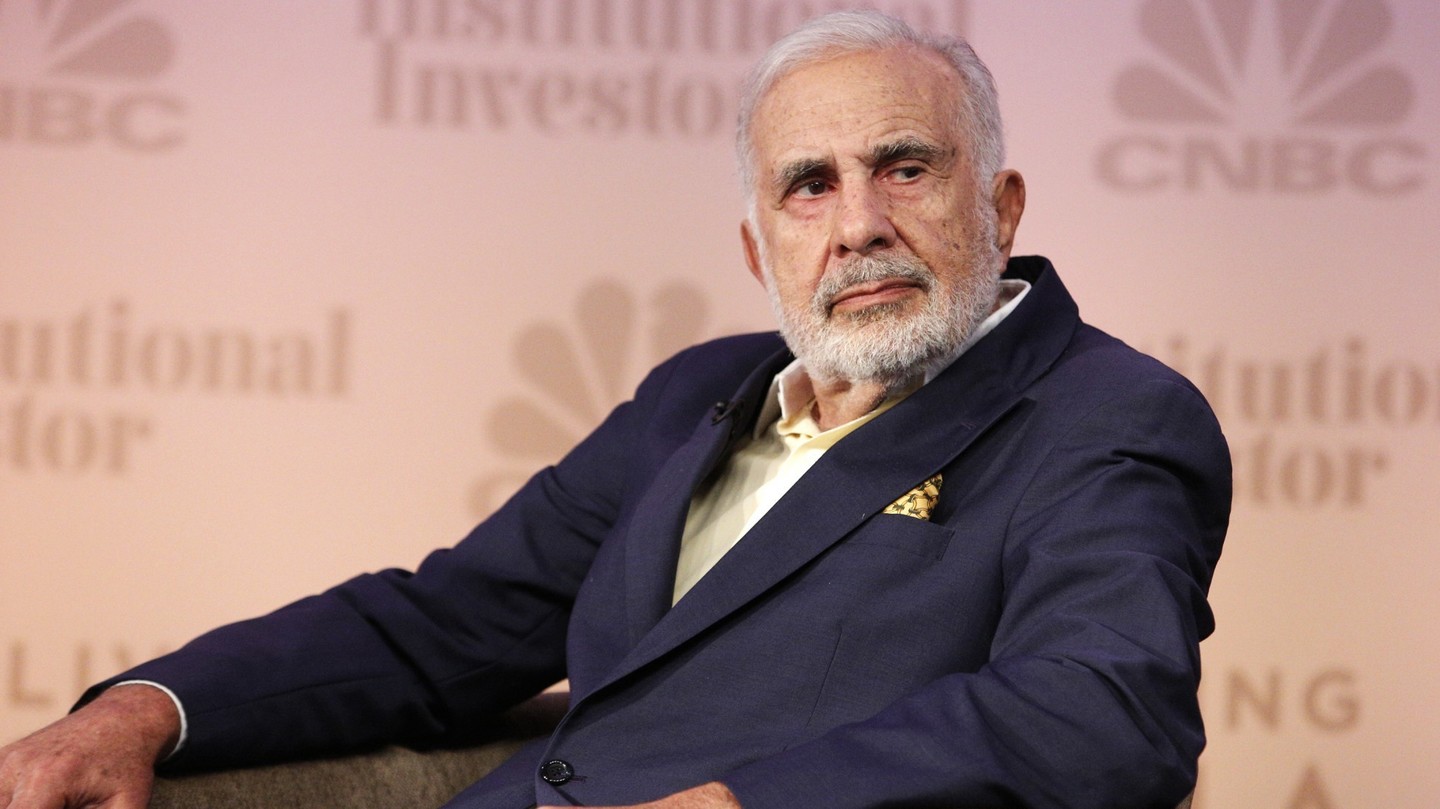 Billionaire
Carl
Icahn
Dumps
His
Entire
Stake
in
Apple
At
the
end
of
2015,
he
owned
nearly
46
million
AAPL
shares
Apple On The Street
April 28, 2016
The hits keep on coming for Apple after Tuesday's disappointing earnings report.
China concerns
Earlier today, billionaire investor Carl Icahn announced he has completely liquidated his shares of the company. And it wasn't exactly a small amount of stock. At the end of 2015, he owned nearly 46 million shares, which translates into somewhere around a $4.5 billion stake in Apple using today's stock close of $94.81.
He announced the news on CNBC:
"We no longer have a position in Apple," Icahn told CNBC's "Power Lunch," noting Apple is a "great company" and CEO Tim Cook is "doing a great job."
A major reason Icahn cited for selling his stock was worries about Apple's growth in China:
"You worry a little bit — and maybe more than a little — about China's attitude," Icahn said, later adding that China's government could "come in and make it very difficult for Apple to sell there… you can do pretty much what you want there."

He added, though, that if China "was basically steadied," he would buy back into Apple.
For the second quarter of fiscal year 2016, Apple announced its first revenue decline since 2003.
Apple recorded $50.6 billion in revenue and $10.5 billion in profit. That's compared to $58 billion in revenue and a $13.6 billion profit in the same quarter last year.
The quarterly drop in iPhone sales was definitely interesting. During the second quarter, Apple sold 51.2 million handsets, compared to 61.2 million iPhones in the same quarter in 2015.
Even with the less than positive news, a number of Wall Street analysts are remaining positive about Apple's prospects. Many believe the upcoming "iPhone 7" could spur upgrades from the huge base of iPhone 6/iPhone 6 Plus owners.