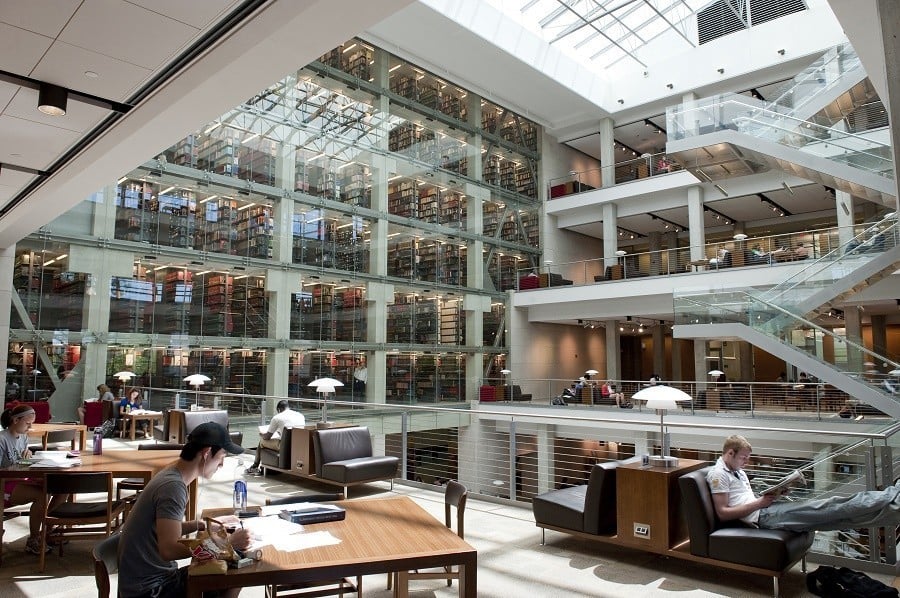 The
Ohio
State
University
and
Apple
Team
up
for
New
Digital
Initiative
Apple + Enterprise
October 5, 2017
The Ohio State University has announced a new digital initiative through a collaboration with Apple. The Digital Flagship University will support educational innovation for students and economic development opportunities for the community.
With a focus on "teaching and learning as well as research and creative expression," the collaboration will establish:
a student-success initiative to integrate learning technology throughout the university experience
an iOS design laboratory on the Columbus campus serving faculty, staff, students and members of the broader community
university-wide opportunities for students to learn coding skills to enhance their career-readiness in the app economy
According to Michael V. Drake, president, The Ohio State State University:
We are establishing our Digital Flagship University initiative by combining the resources and talents of an international technology leader and one of the most comprehensive public universities in the world.
As Apple CEO Tim Cook explains:
This unique program will give students access to the incredible learning tools on iPad, as well as Apple's new coding curriculum that teaches critical skills for jobs in some of the country's fastest-growing sectors. I'm thrilled the broader central Ohio community will also have access to coding opportunities through Ohio State's new iOS Design Lab.
The Digital Flagship University initiative will launch during the current academic year. The iOS design lab opens at its permanent location in 2019. A temporary site opens next year. Students will begin training in Swift coding in spring semester 2018.
As a Penn State graduate, I like seeing Apple collaborate with a Big 10 school. Hopefully, we'll see similar initiatives in the years to come.