The
Settings
App
in
iOS
10.3
Has
an
Odd
Little
Bug
iDevices
April 7, 2017
When iOS 10.3 was released, it brought some great new features. We got improvements to CarPlay and Siri, a way to locate missing AirPods, and a streamlined interface for adjusting your iCloud settings. Unfortunately, a bug also crept into the new release. Even more unfortunate is the fact that iOS 10.3.1 hasn't fixed it. Maybe you've noticed that your apps are missing from the Settings view. If so, here's how to get them back.
Apps Are Missing From Settings?
Apps Are Missing From Settings?
Yes, within the Settings app of iOS 10.3 (and 10.3.1, too) lies a quirky little bug that makes your third-party apps disappear. This means you can't configure those apps the way you should be able to. For example, Star Walk 2 allows you to set Location Services, Notifications, and Cellular Data all in one place. Another example is Shazam, which allows you to configure access to the microphone and cellular data from one page.
Okay, It's Happened to Me; What Now?
Okay, It's Happened to Me; What Now?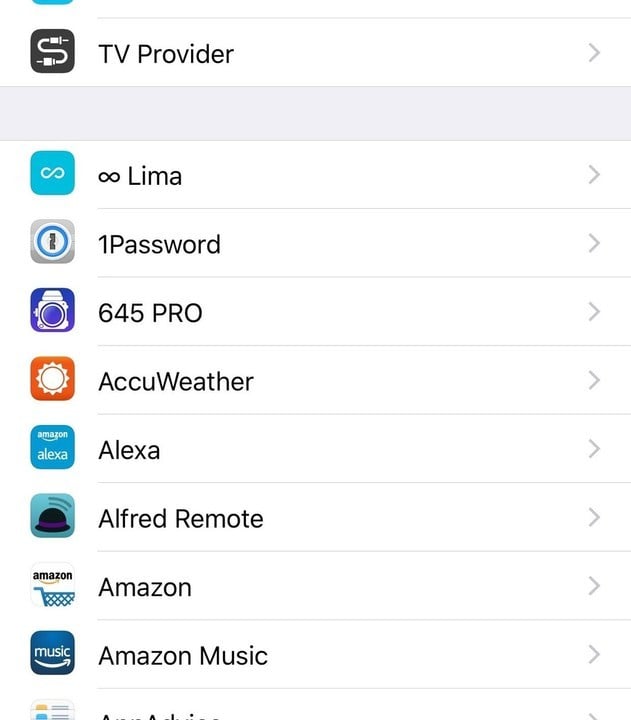 If this bug rears its ugly head for you, working around it is remarkably simple. Double-tap the Home Button, and swipe the Settings app up to force-close it. The next time you launch Settings, your third-party apps should be listed. If not, just try it again. Sometimes it takes a couple of tries.