With
Pie
In
The
Sky,
you'll
need
skill
to
deliver
outrageous
pizzas
to
customers
in
space
April 14, 2015
Pie In The Sky: A Pizza Odyssey ($2.99) by Salty Croc Interactive Inc. is an endless runner where you are delivering pizza, you know, in space. Sounds completely normal, right? If you enjoy endless runners with a twist, then chances are high that you'll like Pie In The Sky. It's similar to classic games like Paperboy.
In terms of mobile games, it seems that endless runners were just made for the touch screen devices that everyone's using nowadays. I remember my first endless runner being Canabalt, and while it's still my favorite and has spawned many other infinite runners, they got tiring after a while since they're always so similar. I like to see fun twists to popular genres, and that's why Pie In The Sky caught my attention when I stumbled upon it on the App Store.
The visuals in Pie In The Sky have a somewhat flat look and feel to them, but there is definitely a lot going on that it may not feel that way at first. Since the game takes place in space, it is expected that there are a lot of bright and vibrant neon colors, which contrast well with the dark background filled with stars. The obstacles and various sectors are finely detailed, animations are smooth and fluid, and the game menus are easy to navigate through. The electronic soundtrack is upbeat and quirky, and definitely adds even more charm to the game.
Since Pie In The Sky is an endless runner, there is only one game mode, of course, and that is to see how far you get without crashing into some kind of space hazard. The game does split up into different sectors of increasing difficulty, so while things start out pretty easy, they get more challenging later on. In addition to not crashing into obstacles and seeing how far you can go, you'll need to make pizza deliveries as you find space lanes that are next to people, cars, homes, and large office buildings. Doing this successfully and meeting the number of target deliveries will earn you cash and tips, which you can use to purchase upgrades for your trusty old space car.
Sometimes, you'll notice shiny crates that are in your path as you fly. If you can collect them in time, you'll find cash or new toppings (75 total) to customize your pizzas with, which in turn can give you bonuses. It's important to pay attention to the different types of crazy toppings that you own and can put on your pizzas, since the bonuses can include things like more earned tips, invulnerability periods, extra fuel, and much more.
The controls in Pizza In The Sky are simple and made for touch, so they're intuitive and easy to pick up. To move your car, just tilt the device left and right. When it is time to deliver pizzas, make sure you're adjacent to the target and tap on the screen to fire pizzas in a straight line. Each target has a certain number of pizzas that they want — if you can get all of them, you'll earn a "flawless" delivery and earn extra cash. If you have an active skill, such as barrel rolls to avoid obstacles, you can activate them with a touch in the bottom left corner.
I've only been playing the game for a little while, but so far I'm in love. Like many endless runners, the game has a high level of replay value, and this is only amplified with the Game Center integration for both leaderboards and achievements. Your leaderboard ranking is determined by the amount of money you made during your best run, and there are 13 challenging achievements to obtain.
It's been a while since I've become addicted to an endless runner, but Pie In The Sky is the latest hit for me. I love the flashy visual style, the awesome tunes, the simple controls, and the challenging gameplay that makes you keep coming back for more in an attempt to beat your high score. This is a game that I will be playing for a long time at this rate — I need to know what all the other weird and outrageous toppings are, after all.
I highly recommend checking out Pie In The Sky if you are looking for an endless runner game with a challenging twist as well as a lot of customization. You can find it on the App Store as a universal download for $2.99.
Mentioned apps
$2.99
Pie In The Sky: A Pizza Odyssey
Salty Croc Interactive Inc.
$2.99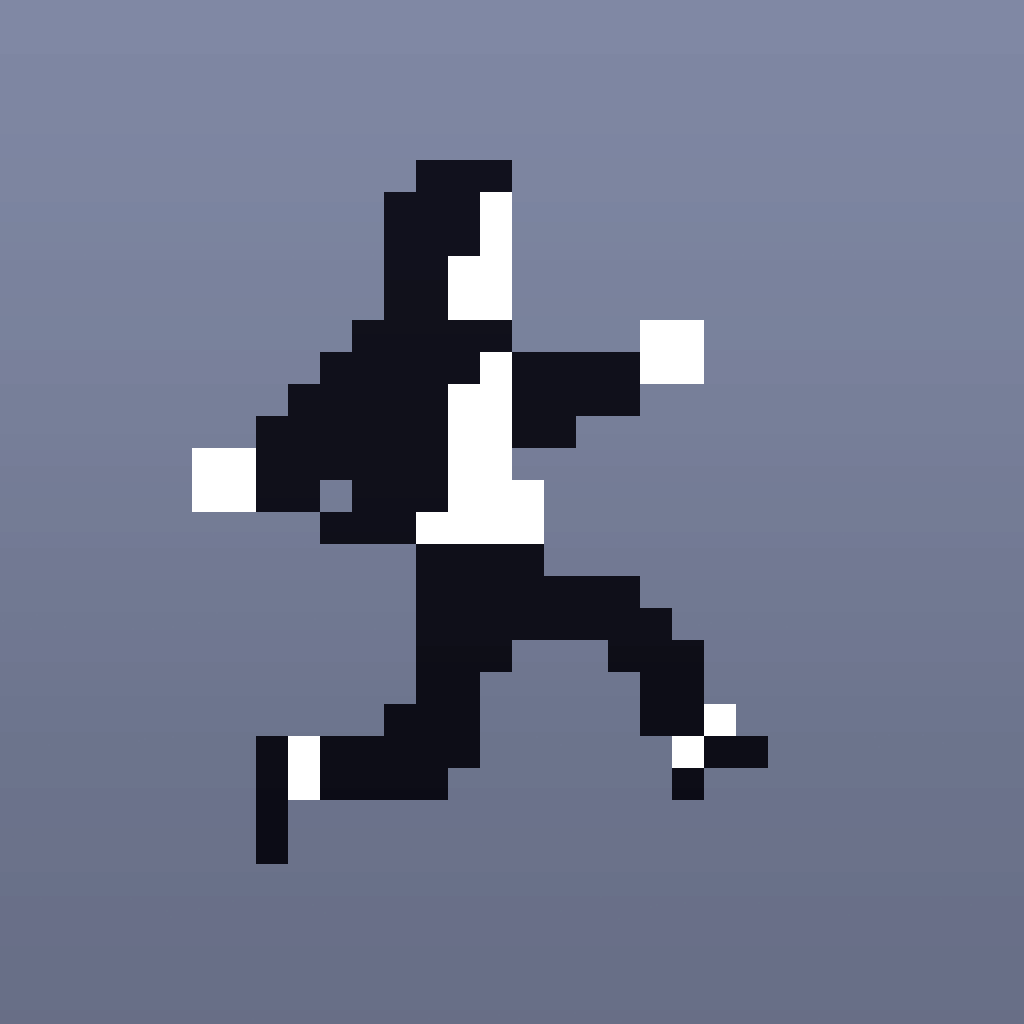 Canabalt
Last Chance Media, LLC
Related articles