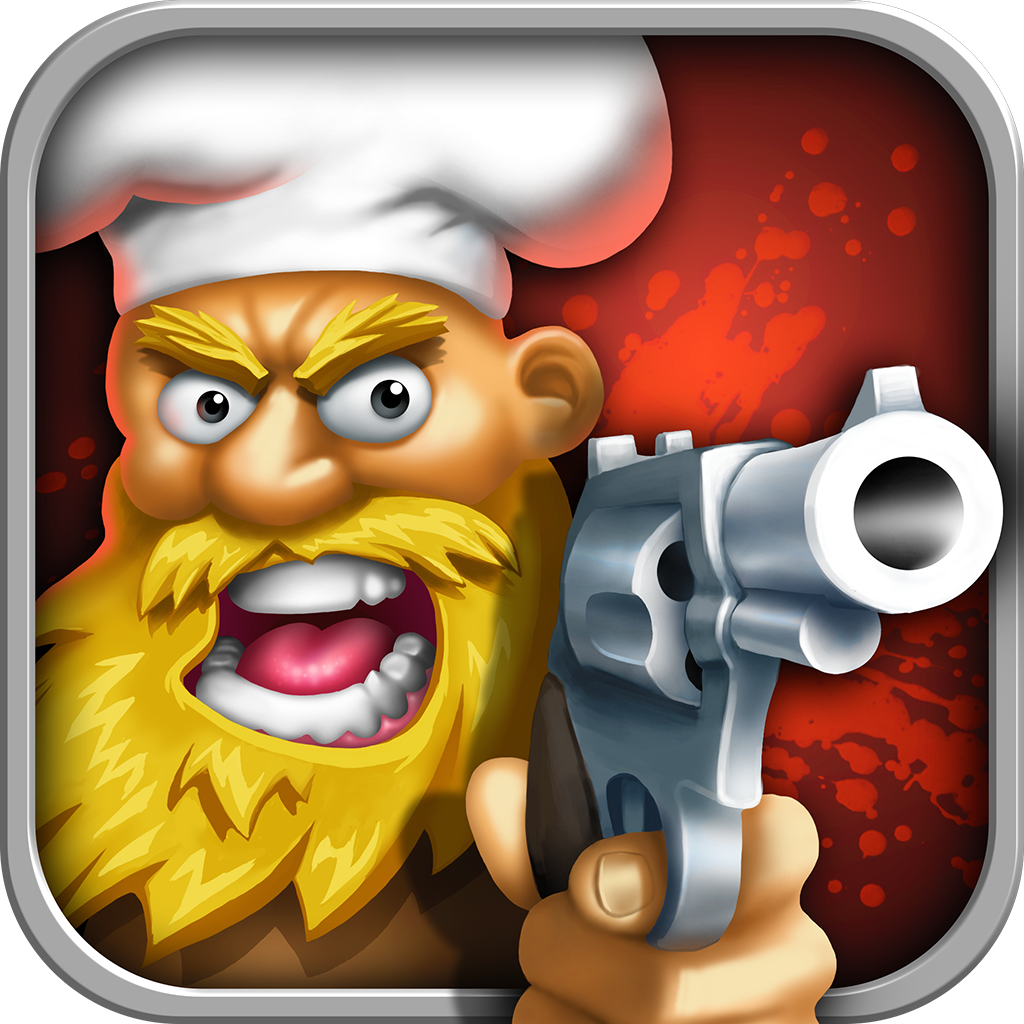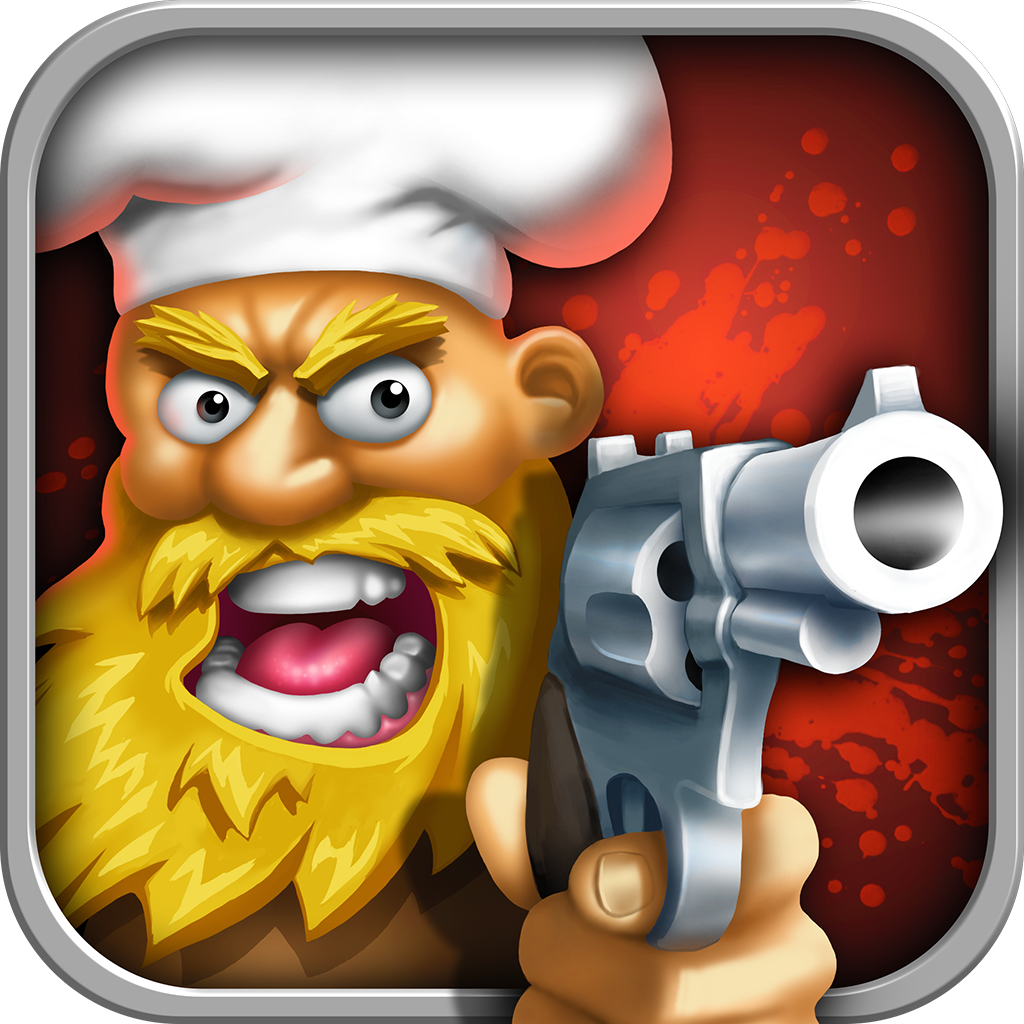 Bloody
Harry
Is
On
The
Hunt
For
The
Perfect
Ingredients
For
Zombie
Stew
July 12, 2013
Bloody Harry ($0.99) by FDG Entertainment is a side-scrolling shoot-em-up game full of rotten vegetables. Help Harry squash the squash before he becomes dinner for his food.
This is a good old-fashioned side-scrolling shooter game with modern day iOS elements mixed in. Not only can you blow zombie veggies away with a variety of guns, but you can also hack and slash them to pieces using a butcher's knife, an electric sword, and much more.
On each level, players bash at nearby stationary furniture that has been infected with the undead virus. Just like a zombie, the evil trash cans and couches will be smashed to bits after you've given them a few good whacks.
Moving, biting vegetable zombies will also invade your space. If you feel brave, you could try to slice them up with your melee weapon. Or, you could do it the easy way and spatter their decomposing brains with your pistol.
As you destroy undead beings, you will earn coins that can be used to purchase and upgrade weapons. You will start out with a 9mm gun and a crow bar, but before long you'll be mowing down zombies with an assault rifle and dicing veggies with a chainsaw.
There are also boss levels that will really mess you up. Not only will you be fending off brain-eating zombies, but there is also a super-veg with a whole lot of health that you must kill in order to move on.
There are bonus items to pick up as you fight the hordes of undead. You can pick up the pace on a retro skateboard, turn your weak melee weapon into a one-hit wonder, and even call on a companion to help kill bad guys.
When you complete a level, you will earn a crown. Crowns are used to purchase one-time bonuses, like extra armor or increased attack power.
Of course, you can buy additional coins and crowns through in-app purchases, but you certainly won't need to.
My only complaint about this game is that you can't replay levels. Once you've finished, you can't go back for more. You can only move on.
If you are looking for a side-scrolling shooter game with all of the classic elements, you will love Bloody Harry. It is fun, action packed, and reasonably priced at only $0.99.
Mentioned apps
$0.99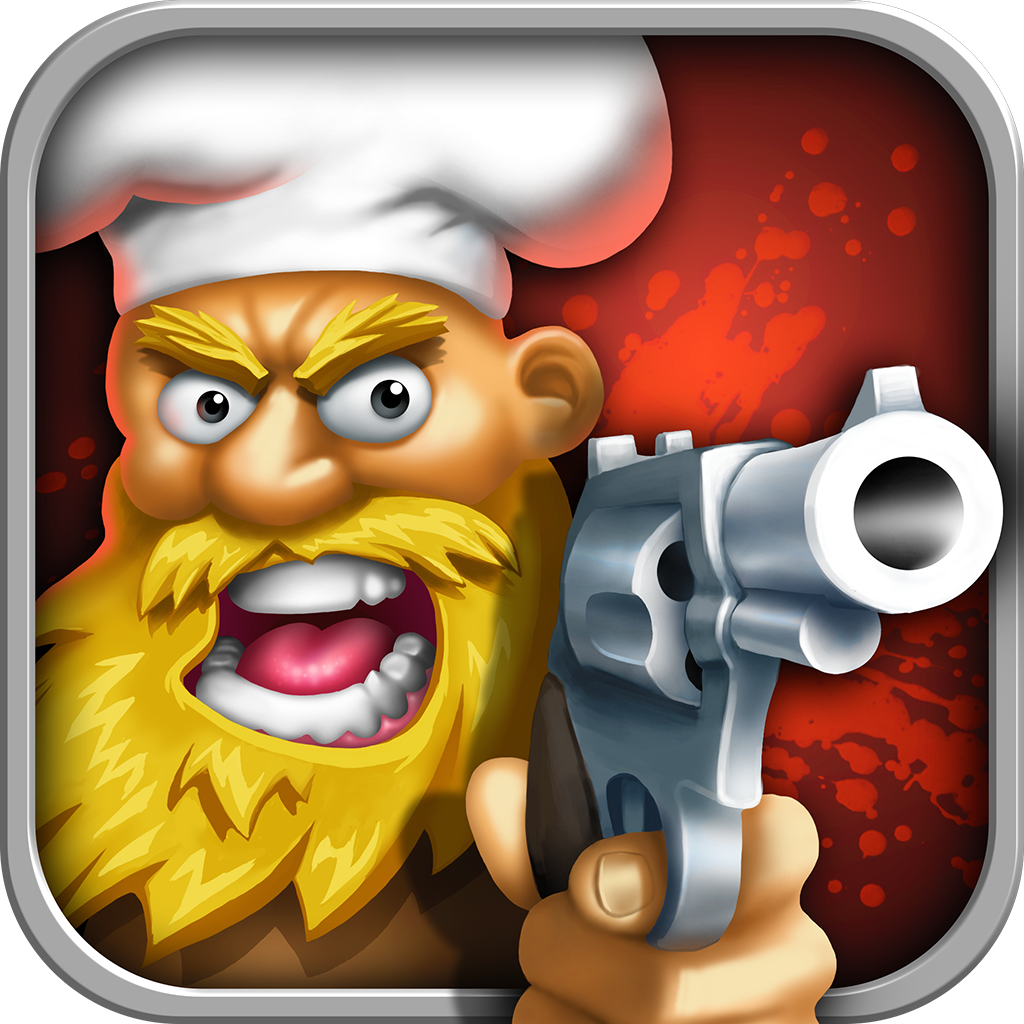 Bloody Harry
FDG Entertainment