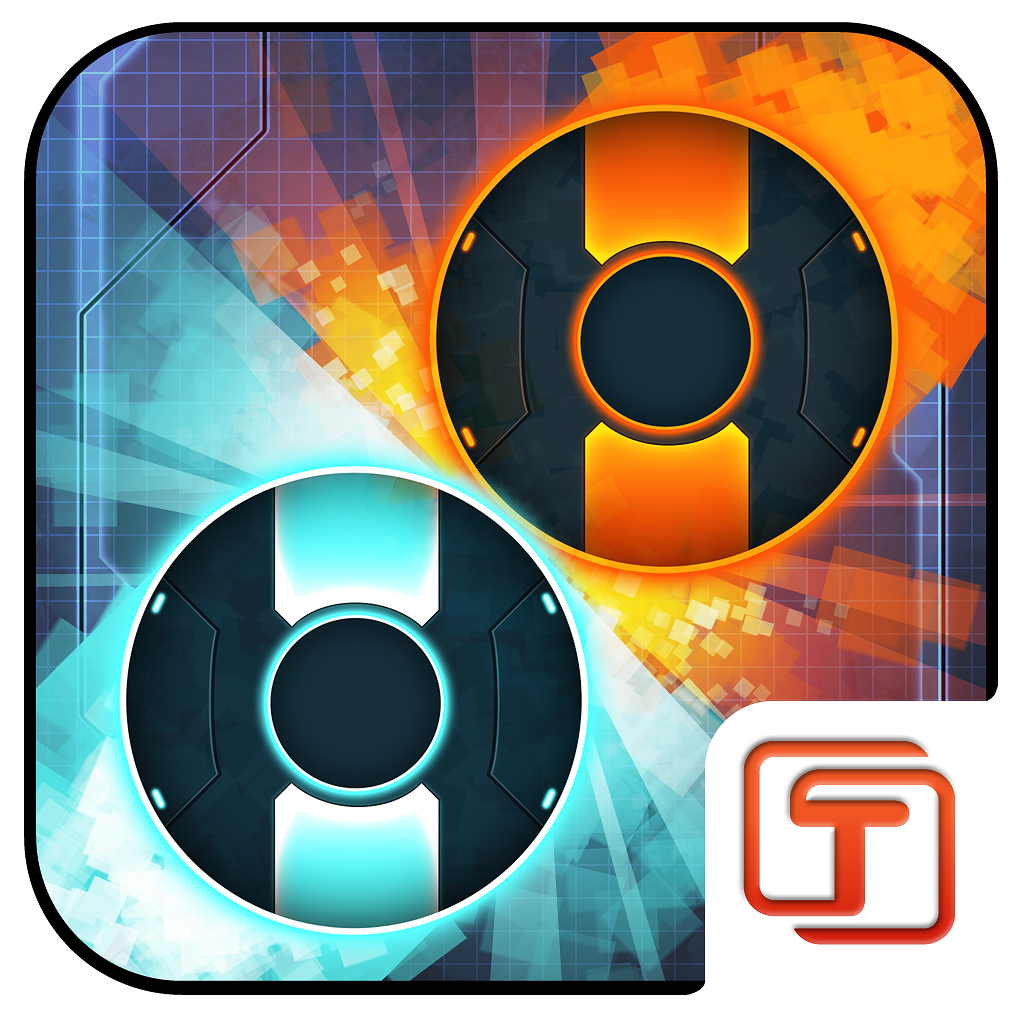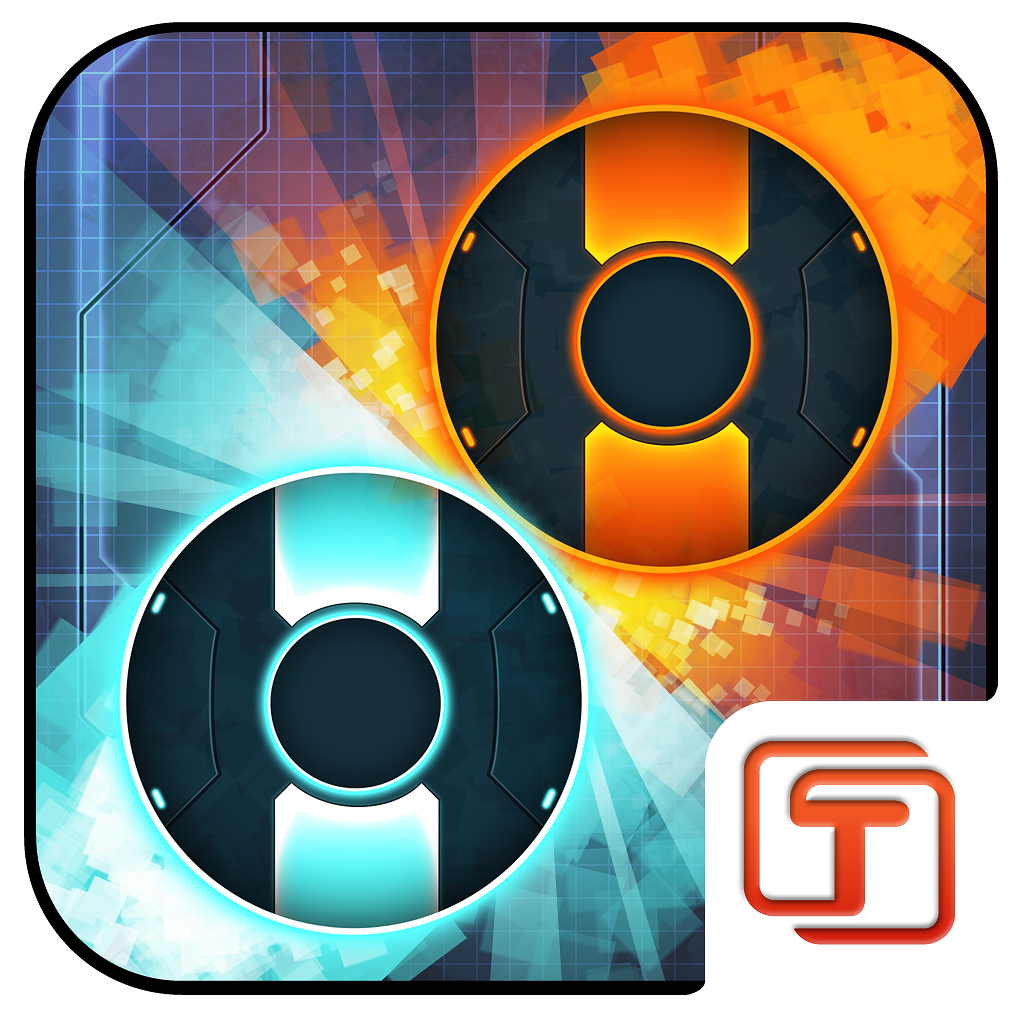 Knock
Your
Opponent
Around
In
Trickochet
March 25, 2013
Trickochet (Free) by Together Games, LLC. tests how well you can slide your game pieces across the screen.
Just like Pig Curling, this game adds a different spin on a curling type game.
Each player places a "core" on the edge of the playing field. Flick it into the center of the field. Then use the "seeker" to hit your opponent's core. Different seekers are available, such as differently-weighted ones and an explosive one.
A core becomes a blocker when it's hit. You can use the blockers to protect your core and move other pieces. Hit the most cores and win.
The game's neon graphics and use of simple graphics are reminiscent of Plasma-Sky.
A tutorial is offered, though it doesn't like when you don't do exactly what it asks you to do. For example, it asks you to place a core on the border of the screen and then flick it into the playable area.
I tried my best to keep the core in play, but it strayed outside the field. The tutorial froze. All I could do was leave the app and open it once again.
Online play is managed through Facebook. You can either play against a friend or a random player. You can invite your Facebook friends to play.
Sadly, Game Center integration is not offered. I would rather going through Game Center than Facebook simply due to the fact that I don't like outside stuff messing with my Facebook account.
While this game does offer online competition, I imagine playing in person with someone else would be a better experience. Online play means waiting for your opponent to make a move before you can continue with your turn.
Available for the iPhone and iPad, this app is a free download. No ads or in-app purchases are present to annoy you, which is always a good thing.
Bounce over to the App Store to check it out.
Mentioned apps
Free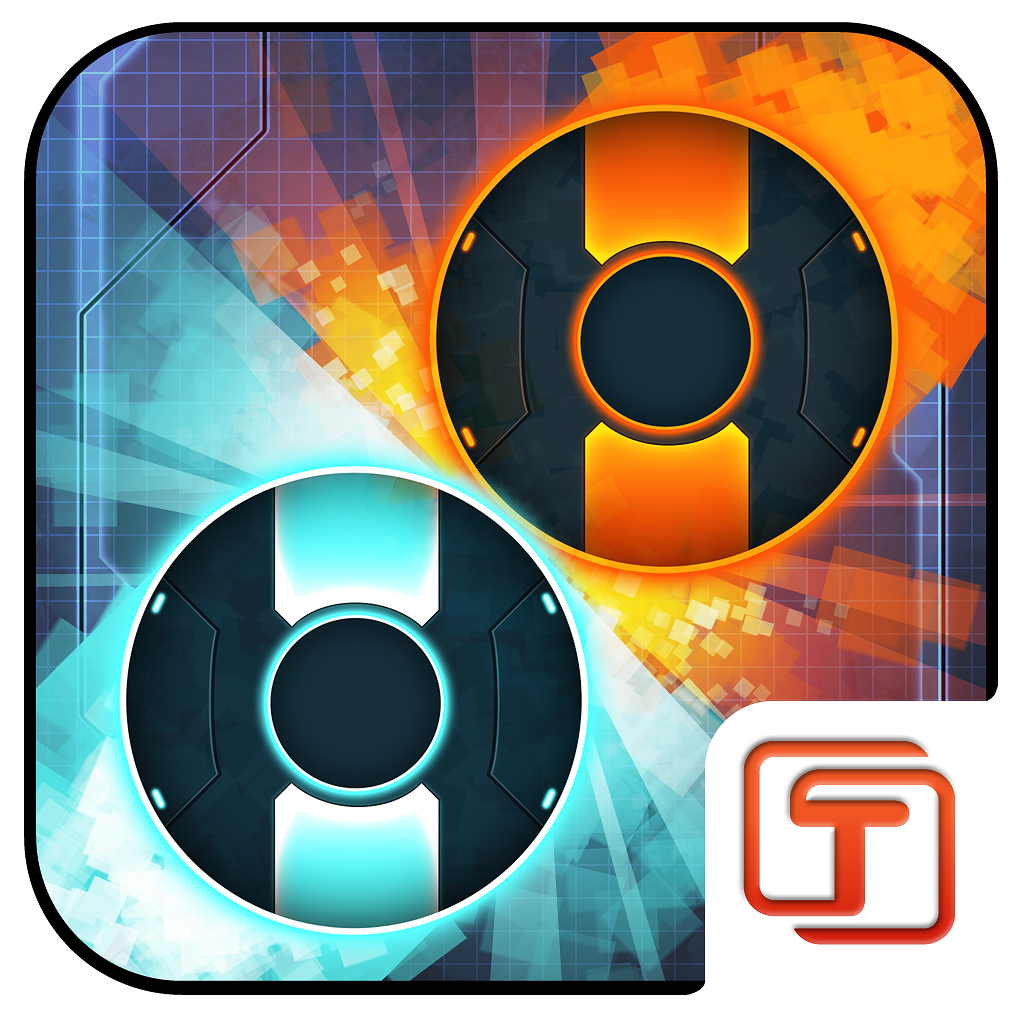 Trickochet
Together Games, LLC.
$0.99
Pig Curling
CEMG
$1.99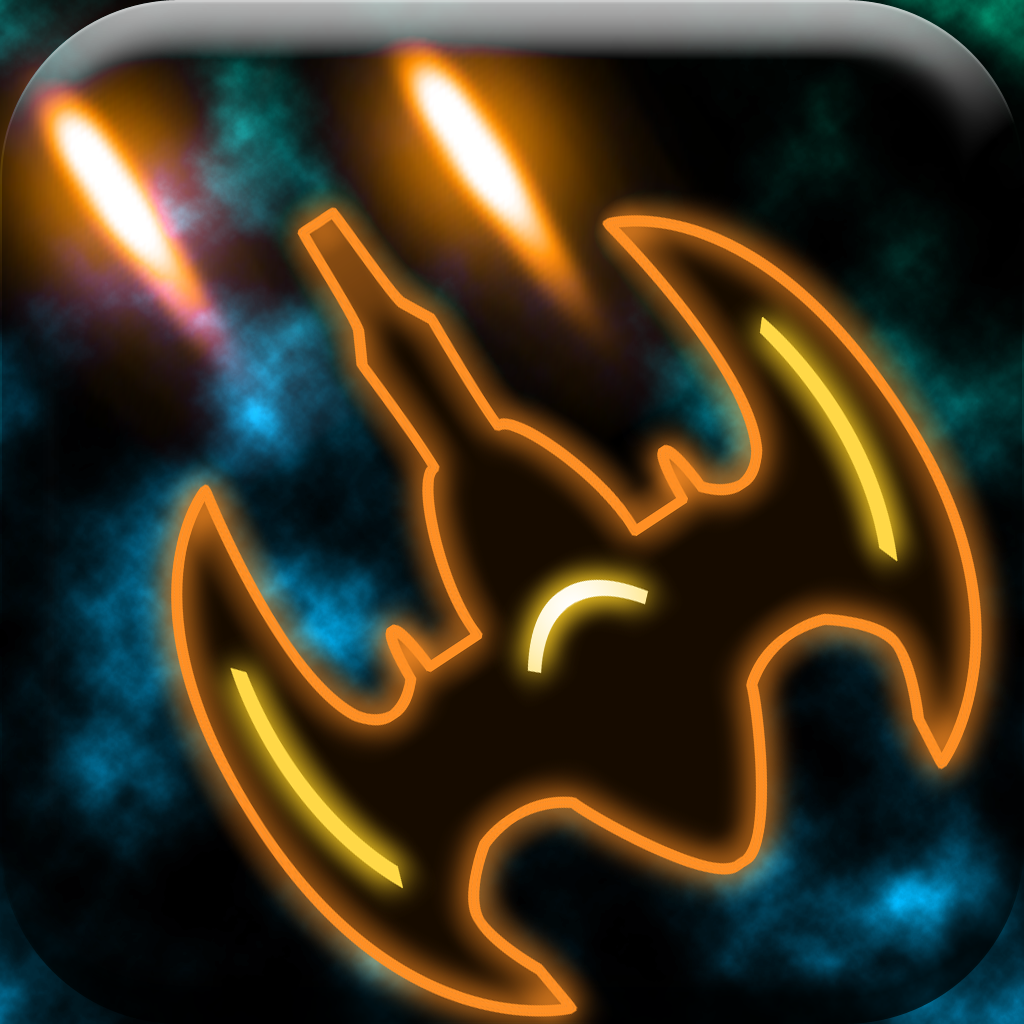 Plasma-Sky
John Dunbar