There's
more
to
these
shapes
than
what
meets
the
eye
in
Zengrams,
a
challenging
puzzle
game
November 17, 2014
Zengrams ($2.99) by Gameblyr, LLC is a puzzle game that will make you think outside the box. The game is similar to a tangram, except you'll never look at these shapes the same way again. While Zengrams may look like a simple puzzle game, it is far from it — only those who have an iron will are able to complete this challenge. Are you up to the task?
I'm a complete sucker for puzzle games, such as Color Zen and Hundreds. Even though I have a dozen of them on my phone at any given time, I can't help but look for more to add to my ever growing collection. I am always up for a good challenge, which is why I always gravitate towards puzzles to play in my spare time. So when I came across Zengrams in the App Store, I had to check it out.
Zengrams features a simple and clean flat design that is aesthetically pleasing and goes in well with iOS as a whole. I love minimally designed games, so this is just right up my alley. The colors are bright and vibrant, contrasting nicely with the vignetted white background. Animations in the game are smooth and fluid with no lag on my iPhone 6. There is a soothing ambient soundtrack that will help your mind focus on solving the puzzles, and the sound effects are delightful to listen to.
The game is level-based, and players will have to go through all 70 levels in order, so it's fairly linear. However, there is the freedom to go back and replay levels if you wish, but since there is no point or star system, there is not much of a point to go back and replay a level.
The goal in each stage is to rearrange the shapes into the outlines. This is done by just dragging them around with your finger. As you progress, you'll find shapes of different colors, and when these get combined, the new color breaks off from the rest if dragged, leading to some challenging roadblocks if not taken care of properly. To top it off, you have a limited amount of moves (indicated at the bottom) to make for each level — if you don't solve it in that many turns, then you have to start over.
While the game's concept sounds easy enough — just fill in the outlines with the shapes — there is much more to the game than that. Higher levels will increase the difficulty with tricky outlines that call for specific combinations of shapes. You'll need to use your noggin' if you want to get through all 70 levels, especially since there are no power-ups or hints to help you — this is all about critical thinking.
I'm a huge puzzle game fan, so I'm loving what Zengrams has to offer. I'm still pretty early on in the game myself, but it's been an enjoyable experience so far. The game looks gorgeous (especially on Retina screens), the music is relaxing, and the gameplay is deceptively simple — easy to learn but hard to master.
I highly recommend checking out Zengrams for yourself, especially if you need a good puzzle to unwind with after a long day. You can find Zengrams on the App Store as a universal download for $2.99.
Mentioned apps
$2.99
Zengrams
Gameblyr, LLC
Free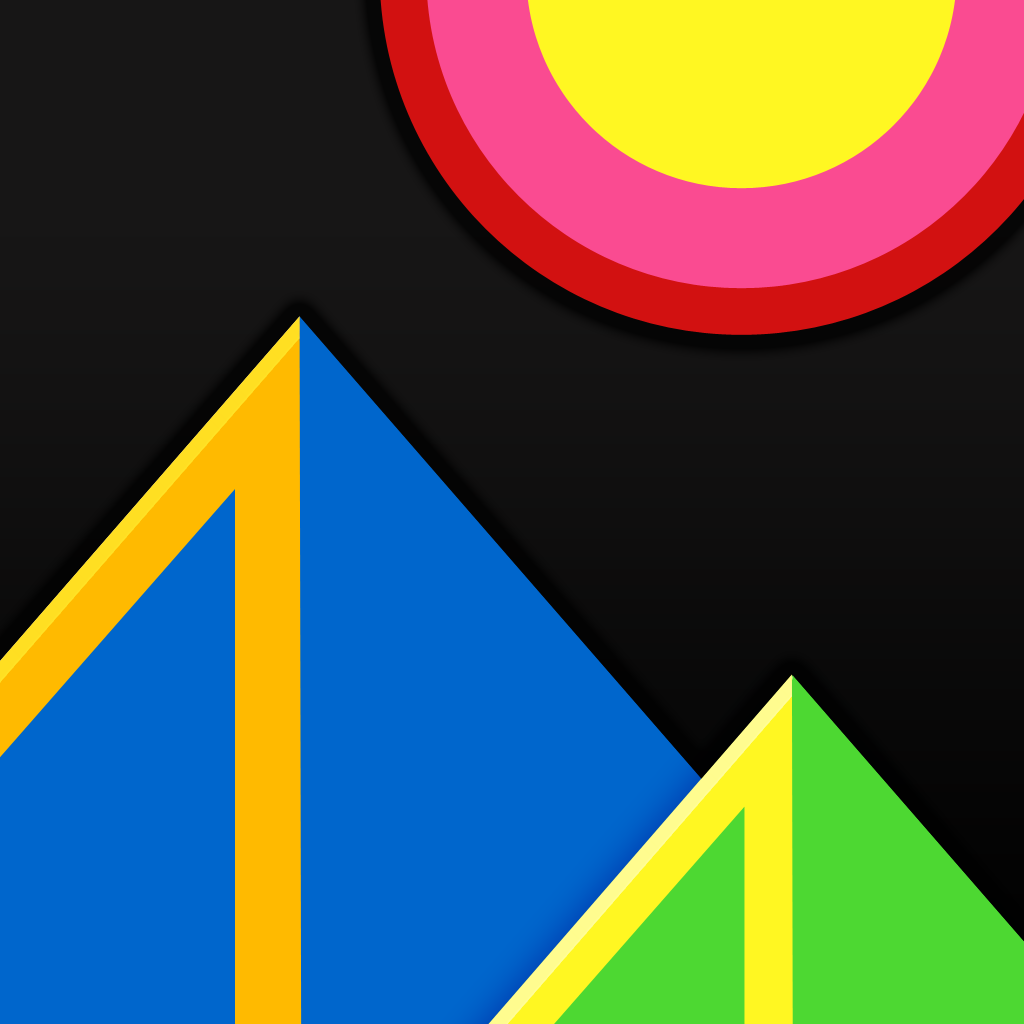 Color Zen
Large Animal Games
$4.99
Hundreds
Semi Secret Software, LLC
Related articles