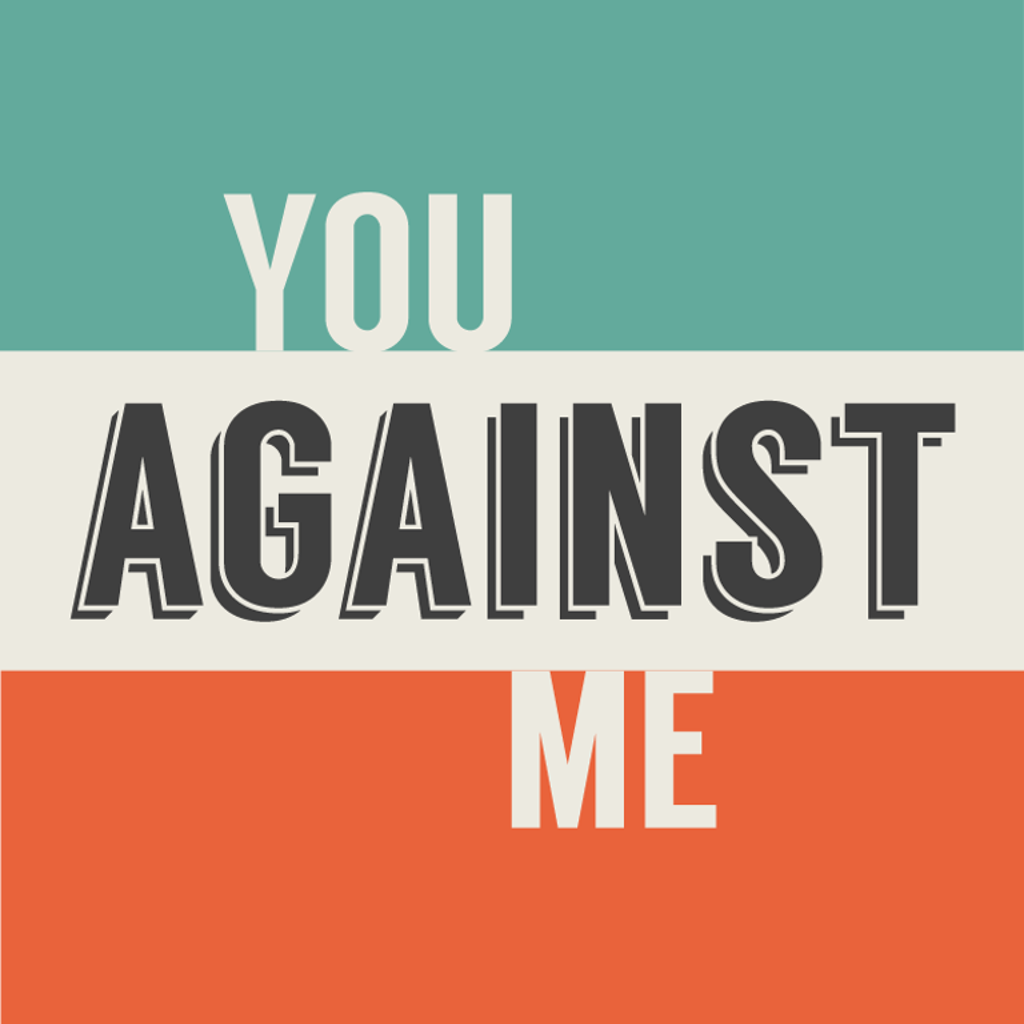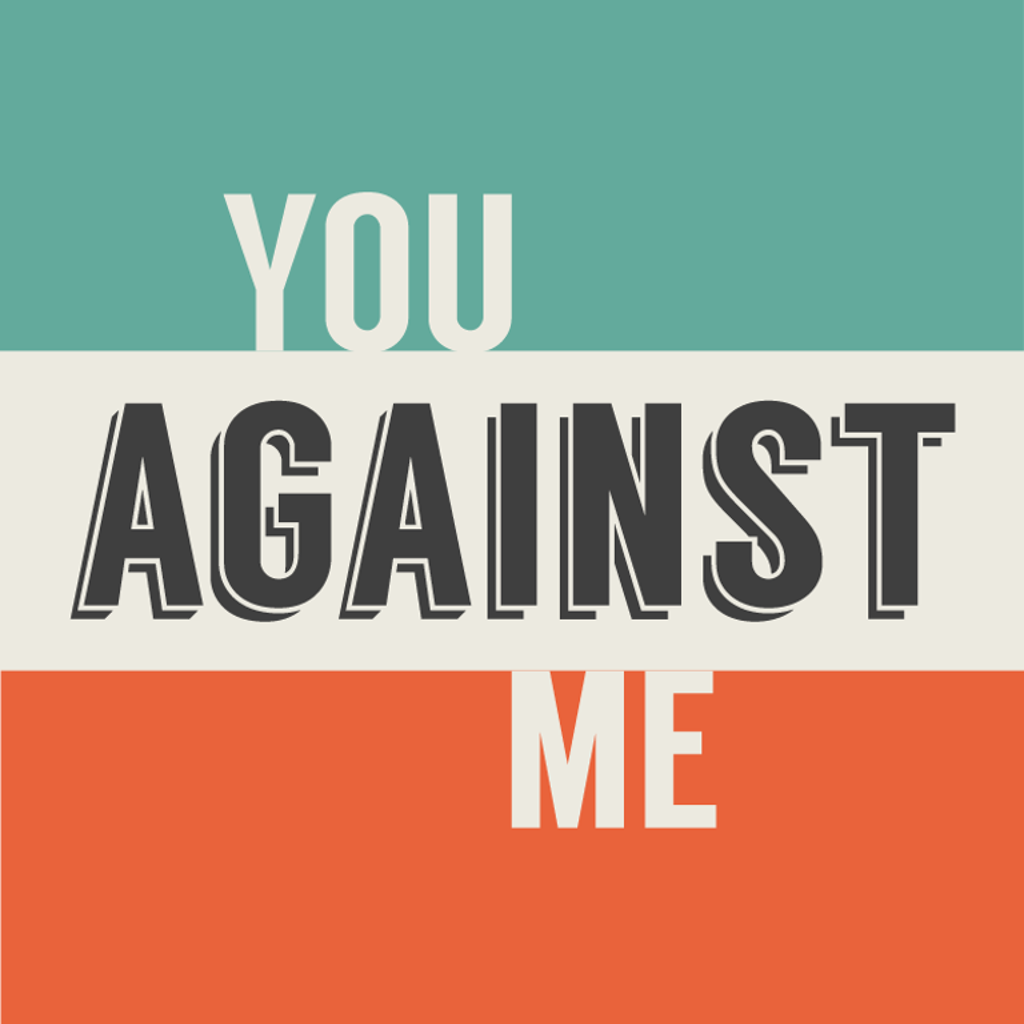 It's
just
You
Against
Me
in
this
turn-based
card
game
August 3, 2015
You Against Me ($0.99) by Easy 8 Software is a turn-based card game where you must capture a larger portion of the game board. It is similar to games like Letterpress and Cubic!, so if you are a fan of the capturing genre, then you'll get a kick out of what this game has to offer.
When it comes to gaming on my iPhone, I'm always up for a good turn-based challenge. It's fun to play with others (whether those are friends or just random strangers), and the time between your turns lets you come up with a plan, especially as the game progresses. I'm not exactly the biggest tactician out there, but I do like planning ahead if I'm able to, so these games are still fairly enjoyable for me. When I stumbled on You Against Me on the App Store, I was intrigued, since it isn't like anything I have previously tried.
The visuals in You Against Me are simple and clean, as it features a flat aesthetic that goes well with the modernized appearance of iOS. The typography is legible and goes well with the overall design, and the colors complement each other nicely. While the default theme sports an off-white creamy beige background with dark number tiles with seafoam green and orange cards, the game has a large collection of different color palettes, as well as dark backgrounds. Regardless of what you choose in the settings, everything meshes together nicely. The soundtrack is upbeat and quirky, though it is calming at the same time. And finally, the clicking sound effects of the cards as you play them is a nice touch that I appreciated.
Since You Against Me is a turn-based game, the real meat is within the Game Center integration, where you can challenge friends or get paired up with a random opponent. However, if you aren't a fan of playing online, there are two levels of AI to play against (easy and hard), as well as a local pass-and-play option. Regardless of how social or anti-social you are, there's a game mode for everyone here.
The goal in You Against Me remains the same no matter which way you play. Each game will have a board with square tiles that go from one to 25. Both players have a hand of five cards, and when you play a card, it gets paired up with the corresponding number on the grid (the wild "Star" card can be used for any number), which means you have "claimed" that number. Then you draw another card from either your deck or the opponents, since each card in the deck is two-sided. You can play cards that let you "steal" an opponent's number, and if you manage to surround your own numbers, you will "lock" those squares in.
It sounds a bit confusing at first, but once you start playing a few games, things just click into place. There is a tutorial that shows you the ropes in the beginning, and you'll eventually see the depth of strategy involved. You also have to pay attention to what cards you have and what you will be drawing — it is entirely possible to get duplicates that you may not need. The game has high replay value, and there is full Game Center support for leaderboards and 26 achievements.
I've been playing You Against Me a bit throughout the weekend, and I love it so far. The minimalistic visuals are nice to look at, and the wide variety of color themes is a great bonus. The gameplay is simple to pick up but difficult to master, especially against actual people or the hard AI difficulty. The only improvement I want to see is a more streamlined navigation system between offline and online games, because it feels a bit clunky right now.
I recommend checking out You Against Me if you want a fun and challenging turn-based card game to play. You Against Me is on the App Store as a universal download, and it is well worth the $0.99.
Mentioned apps
$0.99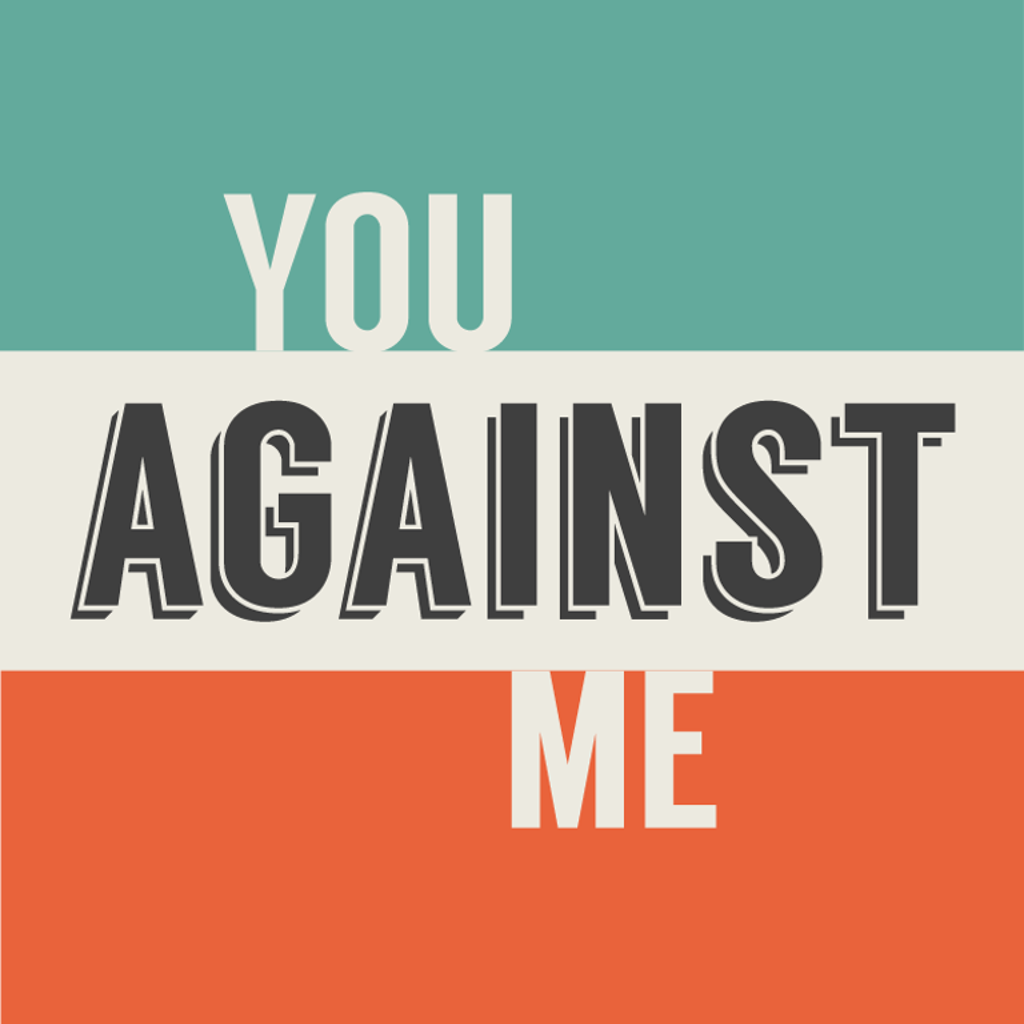 You Against Me
Easy 8 Software
Free
Letterpress – Word Game
atebits
Free
Cubic!
KeitGames
Related articles