The
Best
iPhone
Apps
Of
The
Week,
October
16-22,
2011
October 22, 2011
The AppAdvice iPhone App Of The Week:
Blockado Deep Sea, $.99, Released October 17
Discover Sunken Treasures In Bitfield's Latest Block Sliding Game, Blockado Deep Sea
The Blockado series is a sliding puzzle game franchise that focuses on different nature elements, such as the desert or mountains. Earlier this week, Bitfield released the latest installment of the series, Blockado Deep Sea, involving the lost treasures of our planet's large bodies of water. There's sunken treasure and you'll need to solve some tricky puzzles to get it. Find a way to move the treasure chests to the exit points of each puzzle by sliding spring blocks, snake blocks, magnetic blocks, companion blocks, and more out of the way.
New Releases
3D Pixel Racing, $1.99 & Universal, Released October 18
Bump, Chase And Run With Colorful Cars In 3D Pixel Racing
3D Pixel Racing by Vidia is a retro arcade racing game that makes use of various weather conditions. These weather conditions make use of giant pixels in a 3D environment, so it's like Minecraft, just without the building part. I don't really see the point of having graphics that are so pixelated. They could have ignored the retro approach and given a proper polish to the game without performance issues. Whatever the reason behind it, the game sure is fun to play.
ApolloBrowser+IM, Free & Universal, Released October 18
ApolloBrowser+IM App Gains Significant Update
The free ApolloBrowser+IM app has received a significant update this morning in a move that continues to set it apart from Mobile Safari and other iDevice browsers. In addition to now being universal, the app includes a retooled startup screen that is second-to-none. Created by
VoyageApps.com
, Apollo arrived on the scene in July to
mostly positive reviews
. The app's main selling point is that it isn't simply a browser. Rather, it is an all-in-one solution for those that like to surf and text at the same time. And, it's so much more too.
GravCat, $.99, Released October 18
Watch Out For Bugs And Stars As You Collect Power Cells In GravCat
GravCat by Monster Robot Studios makes for a charming arcade game where your kitty goes for joyrides in space to collect power cells, all while hopefully keeping himself alive. You can either be riding along something like an asteroid or floating around on nothing. Gravity always acts towards your wheels, so when on an object, you'll be riding in the direction your cat is facing. However, when sitting on nothing, your cat always just moves towards his wheels (regardless of which direction they're pointing).
Dragon Recorder, Free, Released October 20
Nuance Unveils Recorder App For iDevices
Nuance Communications
today announced a brand new app for the iPhone/iPod touch and iPad. The Dragon Recorder app makes it possible for Dragon customers to use an iDevice as a voice recorder to capture their own voice. The free app, which is being released today, gives Dragon customers the ability to transcribe their recordings to quickly create notes, meeting minutes, emails, letters, papers, articles, blog posts, and more using Dragon speech recognition.
Fruit Ninja: Puss in Boots, $.99, Released October 20
Become The Greatest Fruit Ninja Warrior Ever In Fruit Ninja: Puss In Boots
Fruit Ninja: Puss in Boots by Halfbrick Studios brings you more of that fruit slicing action that you so love, now with Puss in Boots, from the upcoming Dreamworks film. For those that aren't familiar with Fruit Ninja, the controls are as simple as they can be – just slice the fruit that comes up on the screen by swiping your finger on them. Don't slice the bombs, or it's game over.
Updated
Troll Blaster - Physics Strategy Game, $.99 & Universal, Updated October 17
Trade In Your Birds For Some Medieval Weaponry In Troll Blaster
For better or worse, Angry Birds has become a genre. There have been several clones in the App Store; some good, some not so good. Fortunately, Troll Blaster - Physics Strategy Game by eMobiSoft Inc. falls into the former category. Trolls have come out of hiding and intend to destroy the world. As you can imagine, it's up to you to blast them away. The levels are set up how you'd expect. Blocks of varying sizes, shapes, and materials house a number of trolls, and it's your job to destroy it all to take them out.
I Am T-Pain 2.0, $.99, Updated October 18
I Am T-Pain Gets A Facelift
One of the most popular apps in the iOS universe, which you probably already know for making auto-tune as popular as it is today, has just received a facelift. That's right folks, the second iteration of the, I Am T-Pain app, is now available for download in the App Store. Yet, I'm sure you're wondering "What does the new version get you?" Well, for this new
I Am T-Pain 2.0
version, Smule has redesigned the app's interface, fixed some bugs and included a new single called "5 O'CLOCK." While the facelift is certainly welcome, the app itself hasn't received any new functionality. It's unfortunate, but considering how great the app already is, we can't really complain.
Remember The Milk, Free & Universal, Updated October 18
Remember The Milk Gets Support For Siri
The popular task management service "Remember The Milk" has recently added support for Siri, meaning iPhone 4S users can create reminders for the service using the iPhone 4S handset's voice recognition feature. Once configured, it's simple and easy to add reminders to Remember The Milk. All you need to do is speak to Siri ("remind me to pick up the milk," for example) and the service will create the reminder and sync it with Remember The Milk.
The Best iPhone Apps Of The Week
is published each weekend; a companion piece, 
The Best iPad Apps Of The Week
, is published separately. Attention developers: If you would like your app to be considered for one of our "Best Of" lists, please me know by sending me a tweet @bryanmwolfe. Note: Your app must have been new or updated in the last week to make the current list.
Mentioned apps
$0.99
Blockado Deep Sea
Bitfield GmbH
$1.99
3D Pixel Racing
Vidia
Free
ApolloBrowser+IM
Apollo
Free
GravCat
Monster Robot Studios
Free
Dragon Recorder
Nuance Communications
$0.99
Fruit Ninja: Puss in Boots
Halfbrick Studios
Free
Troll Blaster - Physics Strategy and Puzzle Game
eMobiSoft Inc.
Free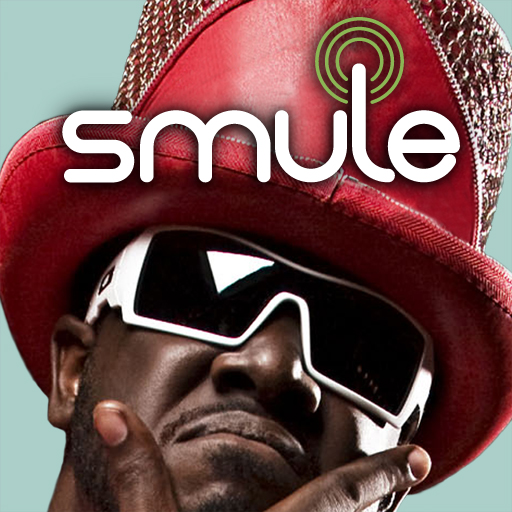 I Am T-Pain 2.0
Smule
Free
Remember The Milk
Remember The Milk
Related articles