Disney's
Star
Wars
Scene
Maker
goes
universal
for
iPhone
and
iPod
touch
September 11, 2014
Disney's Star Wars Scene Maker, the app that lets you create your very own scenes based on the "Star Wars" universe, has just gone universal.
Star Wars Scene Maker was launched on iOS last June, but only for iPad and iPad mini.
But now, it has gained universal support, thereby making it compatible with iPhone and iPod touch as well. Note, though, that it's optimized for the following models only: iPhone 4S, iPhone 5, iPhone 5c, iPhone 5s, iPhone 6, iPhone 6 Plus, and fifth-generation iPod touch.
The new universal version of Star Wars Scene Maker also features new lightsaber animations and new special moves, including force push, force push reaction defeat, and fall to ground death. It also includes bug fixes and optimization tweaks.
If you can't see the video embedded above, please click here.
As before, Star Wars Scene Maker lets you:
Create your own Star Wars universe and bring it to life with imaginative play and countless options.
Select from 3D environments with 3D models of your favorite characters, weapons, and ships.
Use dialogue straight from the Star Wars films, or record your voice and apply a Darth Vader, Rebel Pilot, or Stormtrooper filter to put your words into any character's mouth!
Switch between three cameras, each of which can track or follow the action, to record your scene from multiple angles!
Choose a musical score taken from the Star Wars films, write your own iconic Star Wars "Title Crawl" and end credits, and share your finished scene with your friends!
Compatible with iPhone, iPod touch, and iPad running iOS 7.0 or later, the new universal version of Star Wars Scene Maker is available now on the App Store for free, with in-app purchases offered for additional scenes.
The initial download includes "The Battle of Endor" scene from "Star Wars Episode VI: Return of the Jedi" for free. "Cloud City Duel" from "Star Wars Episode V: The Empire Strikes Back" and "Death Star Trench Run" from "Star Wars Episode IV: A New Hope" are available via in-app purchase for $2.99 each or for $3.99 for both.
See also: The Force is set anew on iOS with Lego Star Wars The New Yoda Chronicles, The "Clash of Clones" officially begins in LucasArts' Star Wars: Commander for iOS, and Rovio's Angry Birds Star Wars II goes free as it gets updated with new levels.
Mentioned apps
Free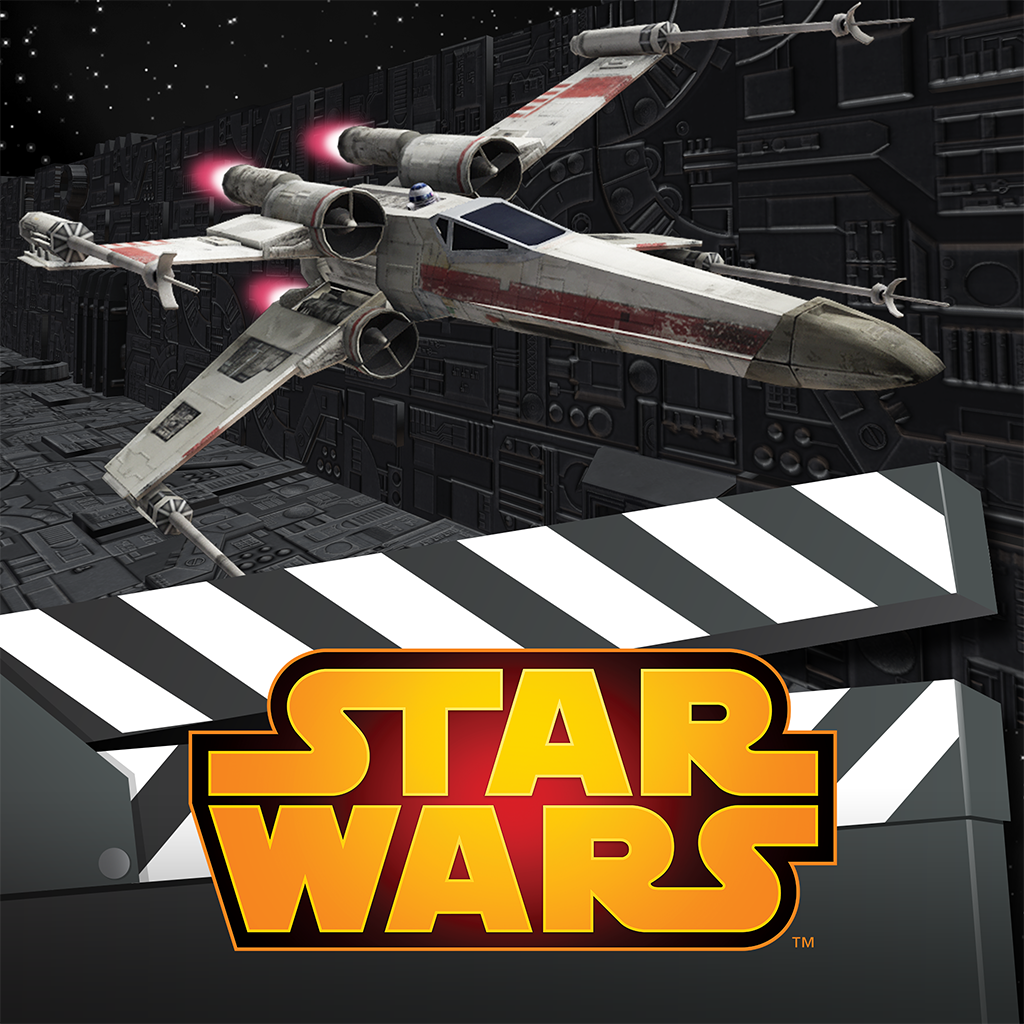 Star Wars Scene Maker
Disney
Related articles