Pixbits
presents
huge
Christmas
update
to
popular
2-D
sandbox
game
Junk
Jack
X
December 21, 2014
Just as it did this time last year, Pixbits has released a huge Christmas update to the sequel to its original Junk Jack 2-D sandbox game, Junk Jack X.
First of all, the update brings a festive Christmas theme to Terra, complete with presents including ones from last year. What's more, it comes with a new Christmas zombie mob (with a new rare "weapon"), a new placeable hanging tinsel, new placeable hanging snowflakes, a new placeable (and "sleepable") Santa sleigh, a new pocket falling star pet, and a new pocket frosty pet.
But since Junk Jack X is the sandbox game that keeps on giving, its Christmas update brings more than Christmas-themed content. In fact, it adds a whole new end-game planet called Lilith, which can be reached from Xeno and explored with the following new items:
Fish more than 10 new fish types in the new planet
10 new replantable plant types with relative fruits
More than 30 new mobs with their relative drops and crafts
Many new alchemy reagents!
Many new Lilith placeable blocks
Lots of new placeable Lilith objects, including 6 columns
5 New Lilith pocket pets
4 Lilith armor sets
4 Lilith weapon sets
New Moonstone material
New Rare throwable bomb
6 New Rare placeable statues
New moonstone blocks and column crafts
1 Rare Craftable Armor Set
Many new trinkets, craftable or dropped from mobs
Many new rare weapons
More than 15 new crafts
If you can't see the video embedded above, please click here.
As though those weren't enough, Pixbit has also used the update to introduce a new Silicium ore, whose unique potential is set to be uncovered in the future.
Of course, like most other Junk Jack X updates, this new one delivers various bug fixes.
Compatible with iPhone, iPod touch, and iPad running iOS 5.1 or later, Junk Jack X is available on the App Store for $4.99, with in-app purchases offered for obtaining additional content.
See also: The Blockheads update lets you go on a jetpack joyride across the skies, The contraption-crafting Brainiac has arrived in Pixowl's The Sandbox, and Terraria for iOS gets biggest update yet featuring Hard Mode, combat targeting and more.
Mentioned apps
$4.99
Junk Jack X
Pixbits SRL
$2.99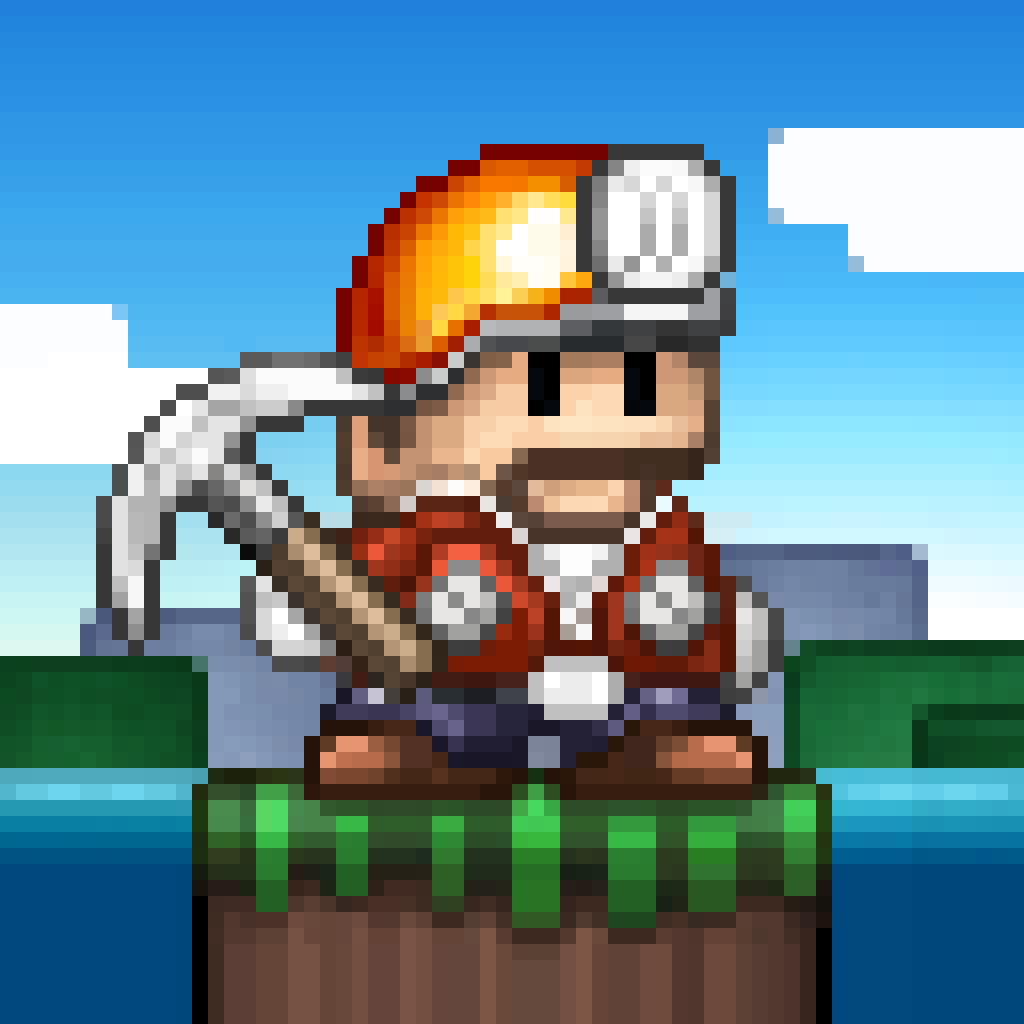 Junk Jack
Pixbits SRL
Related articles