Kairosoft's
new
iOS
game
challenges
you
to
become
a
Magazine
Mogul
Pocket Gaming
February 1, 2015
Kairosoft has applied its signature brand of simulation gaming to the world of periodical publishing in its latest iOS game, Magazine Mogul.
Of course, like the developer's other simulation games, Magazine Mogul is rendered in retro-style pixel art. But this time, Kairosoft's latest has you working to run your own magazine company.
But you won't be dealing with the publication of a glossy or a high-profile journal in Magazine Mogul. Rather, you'll be taking charge of the publication of a community magazine.
"It all starts with compelling coverage," Kairosoft notes. "Brainstorm story ideas and angles with your editorial team, then deploy staff to put those ideas into print. Hit the streets for info and you just might snag the hottest scoop of the year!"
And as it's a community magazine, your magazine has the power to influence the growth of the community it's part of, its interesting content and wide circulation helping spread the word about your town and its people. It also has the potential of catching the attention of the mayor, who may turn to you for advice on public projects, business plans, and events.
Magazine Mogul, then, is a community management game as well as a company simulation game.
Magazine Mogul is available now for iPhone, iPod touch, and iPad on the App Store for $4.99.
The game looks to be a great option if you want a new simulation game to get engrossed in.
Admittedly, though, it offers little beyond the tried-and-tested formula that has been adopted by Kairosoft for the other games in its catalog, most notably the game company simulator Game Dev Story.
But if that very same formula is what keeps you coming back for more of Kairosoft's titles, then Magazine Mogul would be right up your alley.
See also: Evolve: Hunters Quest is your key to unlocking perks in 2K's upcoming Evolve shooter, Sky Gamblers and Battle Supremacy dev challenges you to survive in Radiation Island, and You're in for a wild ride in the Telltale-like official iOS game of 'Sons of Anarchy.'
Mentioned apps
$4.99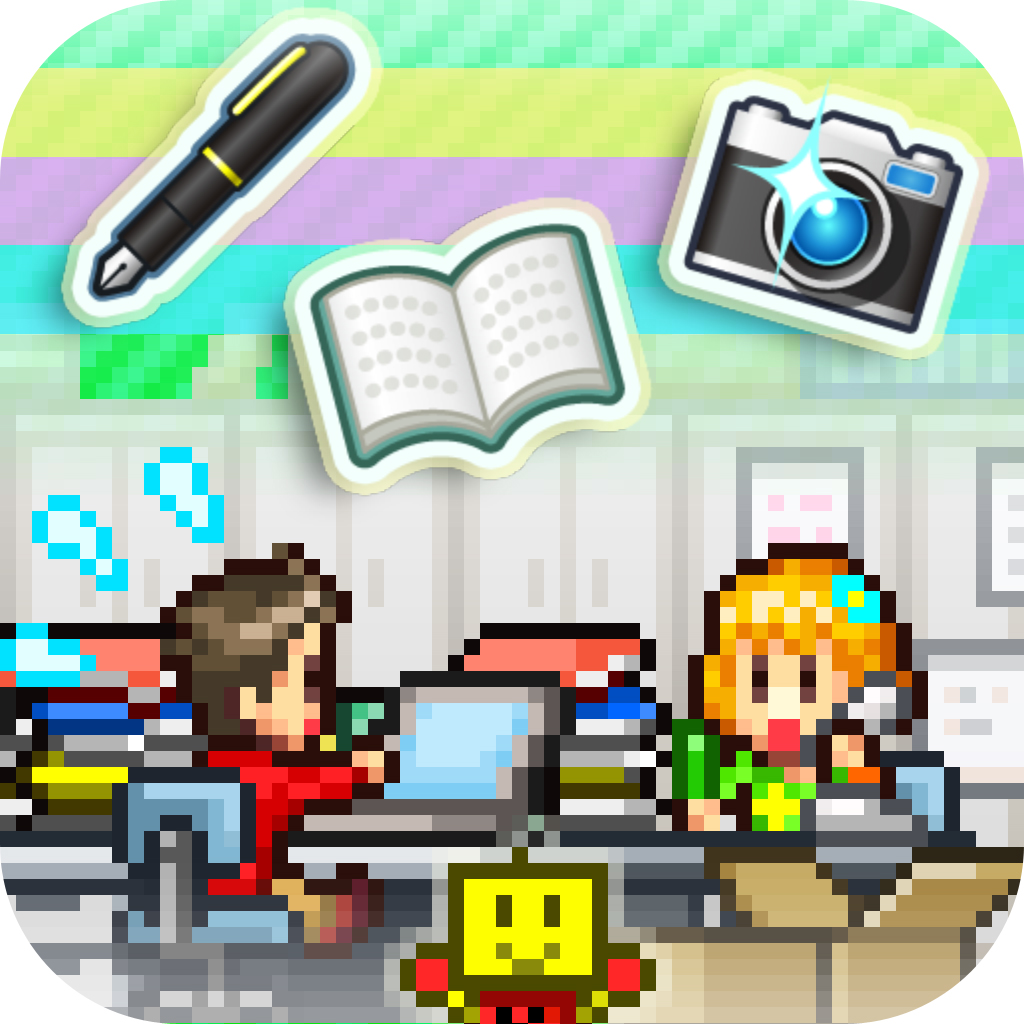 Magazine Mogul
Kairosoft Co.,Ltd
$3.99
Game Dev Story
Kairosoft Co.,Ltd
Related articles