The
popular
journal
app
Day
One
is
ready
for
day
one
of
the
Apple
Watch
The World Around You
April 17, 2015
Day One, the acclaimed journal app developed by Bloom Built (and one of my day-to-day go-to apps), is ready for the Apple Watch on day one of its official release, which is set for Friday, April 24.
Through its latest update, Day One has gained support for Apple's smart watch, allowing quick access to select functions right on your wrist.
With Day One for Apple Watch, you can easily check in to a location, dictate an entry, view the last photo taken, view recent entries, and even set a customizable quick entry.
Check out a demo of Day One for Apple Watch below courtesy of our sister site, WatchAware: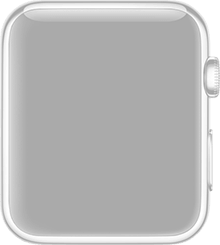 If you can't see the demo embedded above, please click here.
Aside from Apple Watch support, the new version of Day One includes a fix that changes the app's PDF export filter so that it exports only entries that contain all selected tags. It also promises improved performance.
Day One is available on the App Store for $4.99. It's compatible with iPhone, iPod touch, and iPad running iOS 8.0 or later.
Note, though, that the new version has been found to crash on versions of iOS earlier than 8.2. Bloom Built is said to be already working on a fix for this issue.
See also: Foursquare checks in with new features for iPhone and Apple Watch, Do more in less time with IFTTT's Do Button and Do Note apps for Apple Watch, and WatchQuest is an upcoming game you start playing on iPhone, but finish playing on Apple Watch.
Mentioned apps
$4.99
Day One (Journal / Notes / Diary)
Bloom Built, LLC
Related articles