Easily
accomplish
tasks
with
Workflow's
new
Notification
Center
widget
Getting Stuff Done
August 27, 2015
One of our favorite apps here at AppAdvice, Workflow, has just taken a nice step forward with an update to version 1.3.
If you're not familiar with the app, you definitely should be. Best described as automation software, there are more than 200 actions included for users to take advantage of. With those, you can build a nearly infinite combination of different workflows.
A wonderful widget
The top new feature in the updated Workflow is a Notification Center widget. With the widget, users can quickly run workflows without even needing to open the app.
To make it easier to share workflows between a number of iOS devices, the update also brings the new Workflow Sync feature. Using the service, all workflows are also securely backed up to the cloud if you ever need them.
Finally, developer DeskConnect has also added 11 new actions to the app. Most notably, a number of new Health-related actions have been introduced, including Log Workout and Log Health Sample. A number of actions have also been updated.
And Apple Watch users shouldn't feel left out. With the watch app, which first arrived back in April, you'll be able to run different workflows with just a quick tap. There are also a number of workflows focused just for the wearable device.
Here's an interactive preview courtesy of our sister site WatchAware.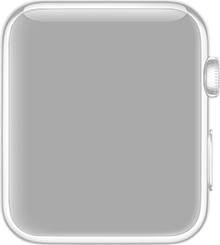 Wrapup
A universal app designed for the iPhone/iPod touch and iPad/iPad mini, Workflow can be downloaded now on the App Store for $4.99.
We've been big fans of the app ever since it launched late last year, and the most recent update makes it even more powerful. If you're looking to add another layer of usefulness to your iPhone, iPad, or Apple Watch, Workflow is a must-have and is highly recommended.
For other app news today, see: Meet Square Appointments: your business's new receptionist, Manage and triage your email with Dispatch on your iPad, and Who says adults shouldn't color too? Recolor encourages it.
Mentioned apps
$4.99
Workflow: Powerful Automation Made Simple
DeskConnect, Inc.
Related articles