Popular
fitness
app
Runkeeper
acquired
by
sportswear
company
Asics
Connected Fitness
February 13, 2016
The last remaining prominent independent health and fitness tracking app has also been acquired by a big-name sportswear company.
In February last year, the San Francisco-based MyFitnessPal and the Copenhagen-based Endomondo were purchased for $475 million and $85 million, respectively, by the American athletic apparel maker Under Armour. In August, the Austria-based Runtastic was bought for $239 million by the German sports clothing company Adidas.
Now, the Boston-based Runkeeper has been acquired for $85 million by the Japanese sports equipment and footwear firm Asics.
'A ton of sense'
"Through this acquisition," Asics says in its press release, "Asics will be able to establish a one-to-one marketing channel utilizing user data including fitness information and obtain a digital technology development platform that is led by a management team with extensive experiences in this field."
"Partnering with Asics to fulfill this vision together makes a ton of sense," Runkeeper says in a new blog post. "We both have deep roots in and focus on running as a core component of the fitness experience. There is strong alignment between our brands and core values. And from people using our Shoe Tracker feature in the app, we know that Asics shoes are by far the ones that Runkeeper users run in the most!"
Keep on running
Amassing 45 million users on iOS and Android since its launch in 2008, Runkeeper enables GPS-tracking of fitness activities such as running, walking, and cycling using iPhones and Android phones. It also allows tracking of workouts sans smartphones with its Apple Watch and Android Wear companion apps.
If you can't see the demo embedded above, please click here.
If you're a Runkeeper user, rest assured that the acquisition by Asics doesn't spell shutdown for the app. On the contrary, Runkeeper is set to carry on and expected to be further enhanced with new features and improvements made possible by the additional resources from Asics opened up by the deal.
Asics already maintains a number of running apps on iOS and Android. Chief among these is the My Asics Run Training app, which lets users create personalized running training plans for full marathons, half marathons, 10K, 5K, 10 mile and 5 mile distances. Like Runkeeper, My Asics Run Training is optimized for Apple Watch and Android Wear.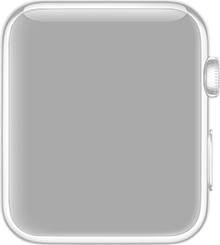 If you can't see the demo embedded above, please click here.
Runkeeper and My Asics Run Training are both available on the App Store for free.
Mentioned apps
Free
Runkeeper - GPS Running, Walk, Cycling, Workout, Pace and Weight Tracker
FitnessKeeper, Inc.
Free
MY ASICS Run Training
ASICS Corporation
Free
Calorie Counter & Diet Tracker by MyFitnessPal
MyFitnessPal.com
Free
Running and Walking with Endomondo
Endomondo.com
Free
Record by Under Armour - Exercise Smarter, Feel Better, Live Longer, connects with UA HealthBox
Under Armour Inc.
Free
Runtastic GPS Running and Fitness Tracker
runtastic
Related articles